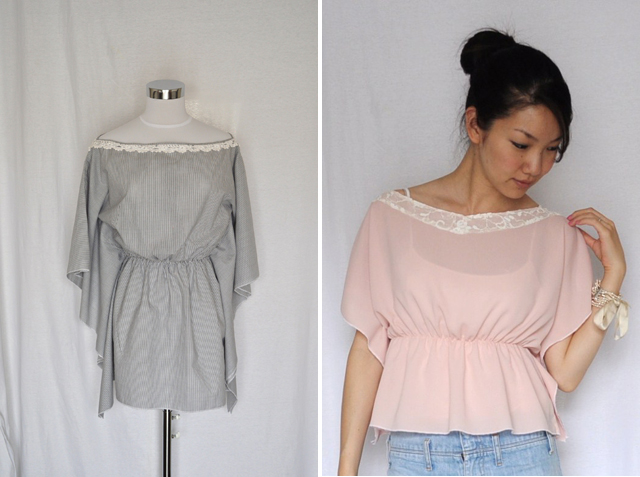 Left: Gray stripes mini poncho dress, Right: Pale pink and lace poncho tunic
I haven't forgotten about the scrap heap project! I completed two poncho tunics today. The last two tunics sold out, and I received some inquiries about them by some etsians, so I decided to make more of them, using my fabric stash. Plus, I think these breezy tunics are great as beach cover-ups! We live half an hour away from the beach, and I can't wait to take a trip there soon. Sadly we are now in the middle of the rainy season and it's been raining every day for the past week. I miss dry, crisp weather!
For those who sew, I made a tutorial for the poncho top here. I was happy to see Wendy from The Butterfly Balcony used my tutorial to make her own poncho dress. Instead of inserting elastic bands at waist, she made a button hole on the side to use it as a belt loop. See her version here🙂
Have a great weekend everyone!