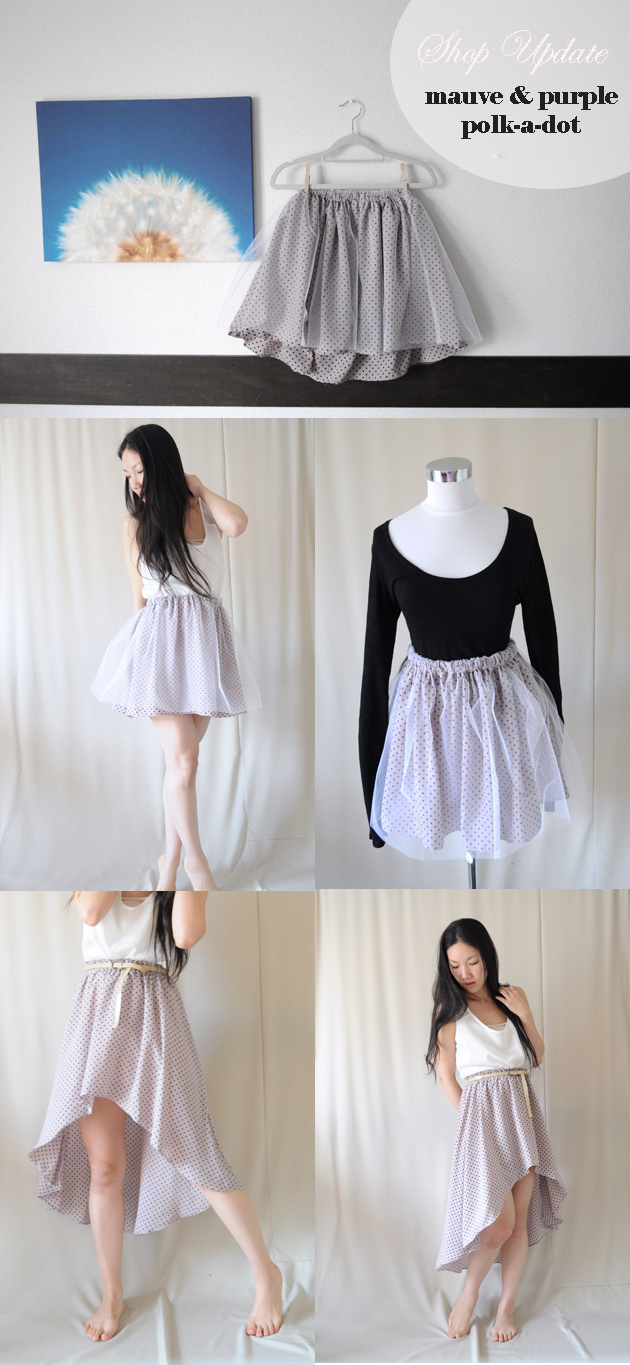 Top: polk-a-dot tutu skirt, Bottom: lizard drape skirt
Hello! The shop is updated with new two skirts. The top one is a tutu skirt, which can be dressed down with a cable knit sweater or dressed up with sequined top. The skirt in the bottom is something I recently made for myself. It is available for made to order (will take 1-2 weeks for production) in your size as well! I love this skirt and have already worn it three times. At first I wasn't sure what to pair it with because of its asymmetric cut, but it looks fine with pretty much anything in my wardrobe – from loose tank to long sleeve knit etc. I personally think it looks better worn bare legged, but in 5 degrees weather in Japan, I have no choice but to wear it with tights and boots!

Here is a short video we shot to show the drape of the skirt – sorry it was shot on a windy day.