Ever since I saw this amazing dress at Gary Pepper Vintage (I LOVE her style by the way!), I wanted to try my hand at fabric weaving. Last weekend, I finally had a chance to work on a new dress, and took time to try the new technique.
I cut many strips of fabric (about 35 of them) with 10cm in length, and about 120cm (fabric width) in width. Then I folded the pieces in half and sewed the edge together with 1cm seam allowance. Then I turned each piece, ironed, and started to weave them.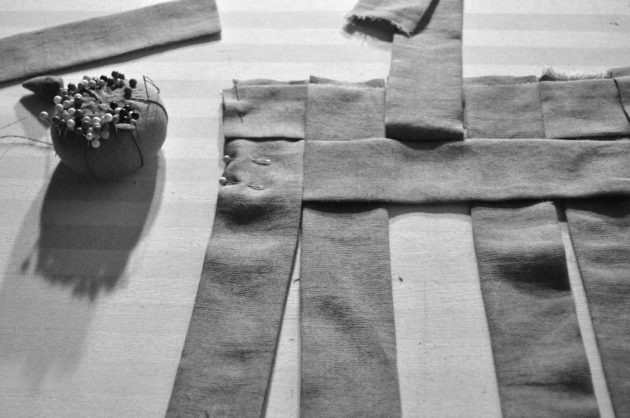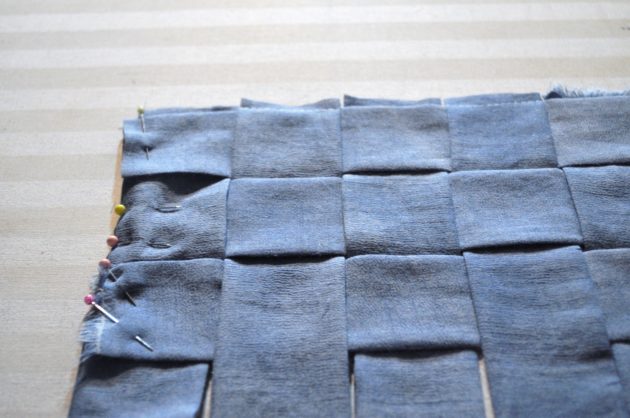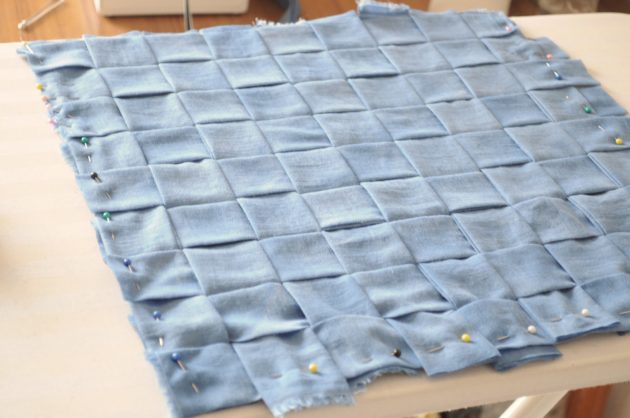 I created "new fabric" with weaved pieces. After that, I used a bodice pattern and traced the line directly on the weaved fabric piece with  tailor's chalk. Then I thread traced the line with the sewing machine, and cut the pieces out. I only used the weaved fabric for the bodice. I would have given up if I had to do the entire dress – It really took a long time.
I've finished the dress, but unfortunately I could not take photos of it since it was dark and rainy. Hopefully, I can show you the finished piece soon:) I really love the result.
I enjoy trying new sewing techniques – I feel like whatever it is, it always bring my sewing to the next level. I would like to try this Lattice smocking tutorial next.