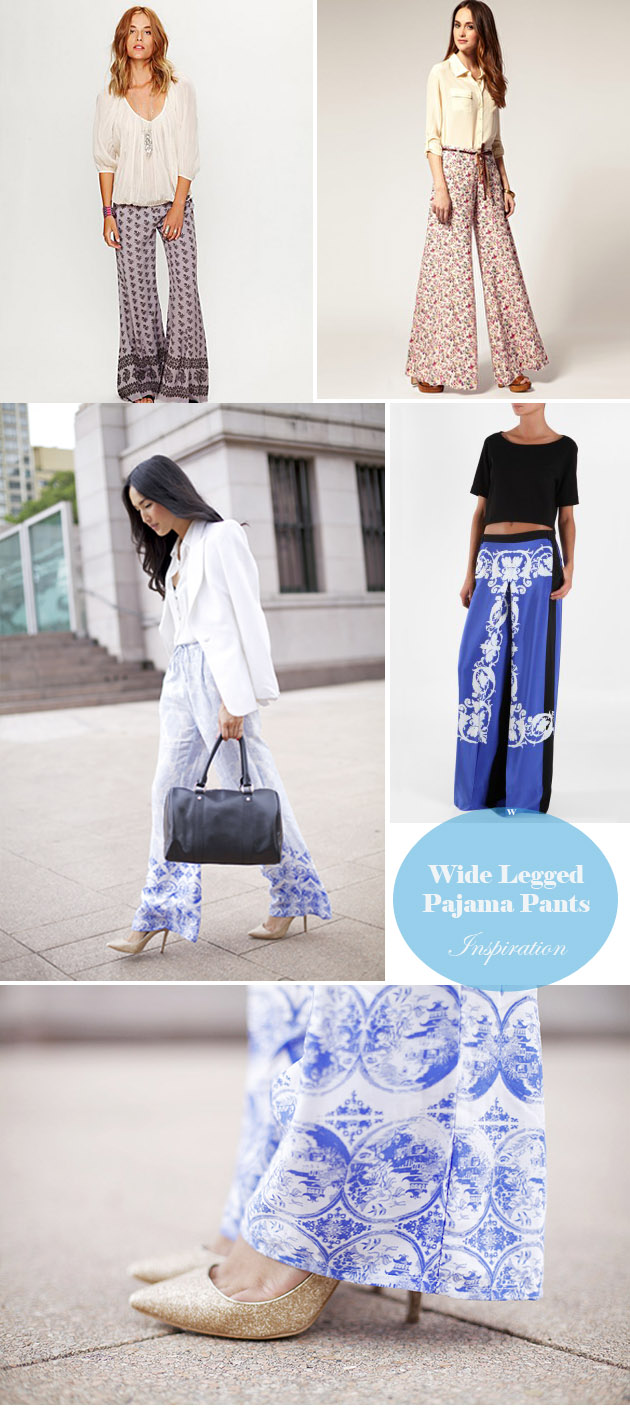 Sources from top left: Free People Pants, ASOS, Tibi, Gary Pepper Vintage Blog.
I'm a big fan of wide legged trousers. I bought this 1970's vintage wide legged jumpsuit from AtlasVintage two summers ago, and was surprised by how comfortable they were.
I've been seeing some wide legged pants made in fun prints lately, and tossing around the idea of making some myself. My biggest concern is that I will look like I just rolled out of the bed. Any thoughts?
I have this Simplicity 8009 pants pattern I might use 🙂 Speaking of wide legged pants, I'm loving these trousers Sherry made!