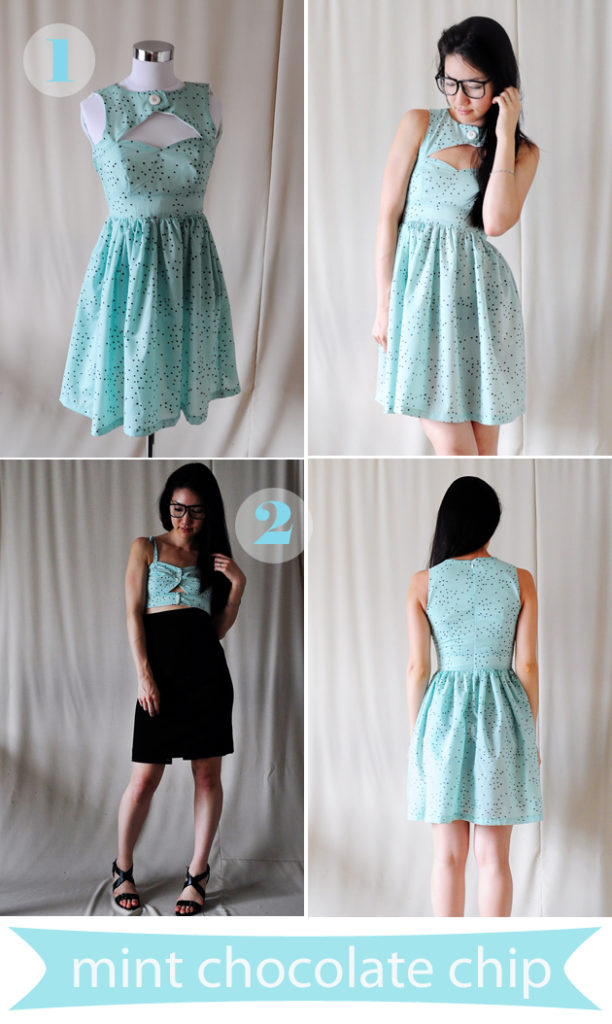 1. Mint chocolate chip dress, 2. Mint chocolate chip bustier
What is your favorite ice cream flavor? Mine is anything with peanut butter. But my second favorite might be mint chocolate chip. This fabric I bought (written here) reminded me of mint choco chip ice cream, and it made me almost drool while sewing!
By the way, I heard Ben and Jerry finally came to Japan. I'm dying to get the store in Omotesando in the near future to get ice cream with a lot of fish shaped chocolate chunks!
I hope everyone had a nice weekend – we had Kiko's first birthday party on Saturday. It was a lot of fun! I will be posting pictures from the party this Thursday for Mommy's Diary.