I pledged to wear my handmade clothes at least 3 times a week in the month of May, but I only got to do it twice this week. The rest of this week is a bit of a blur..I don't remember what I wore. Kiko was sick this week and we thought she had measles. It turned out that she didn't (thank God!) but that is why I couldn't be concerned about what I wore. She is better now!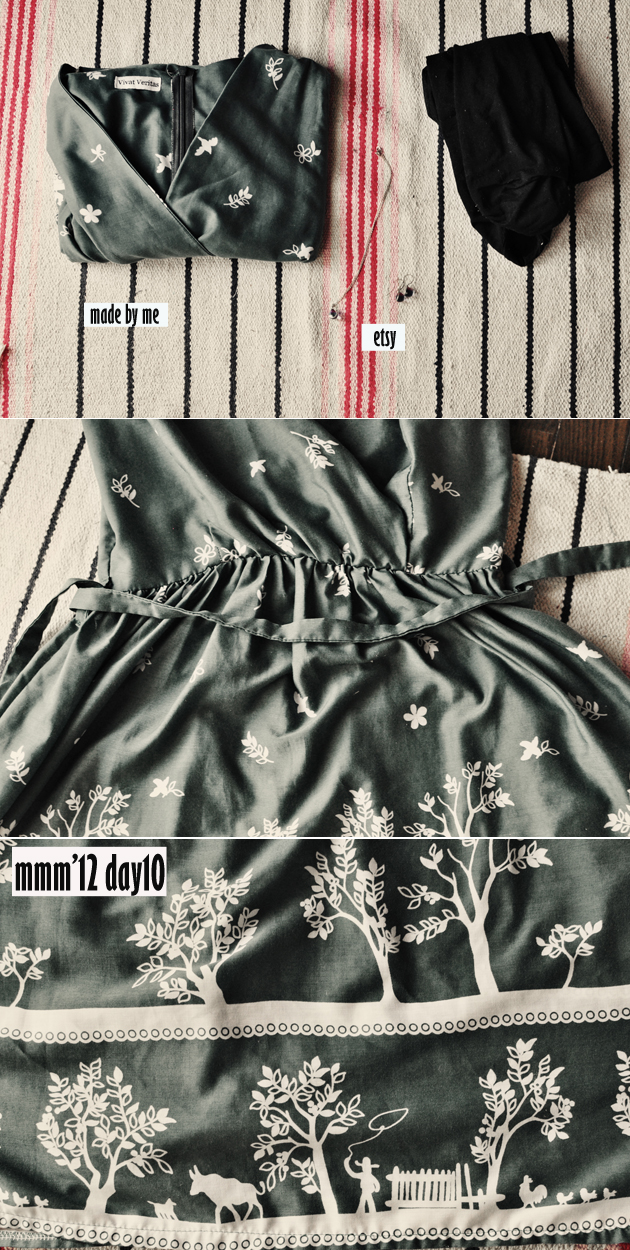 5/21 Dress:
made by me
 (also worn
here
), Leggings: honestly, I don't know where they came from..I've had these forever. Matching earrings and necklace:
Knap
(etsy shop, from Andy for
2010 Valentine's Day
)
Look at this fabric! To this day, I still regret only buying 2 meters. I found this at Tomato in Nippori two years ago. The trees, cowboys, chickens and cows.. what a fun print.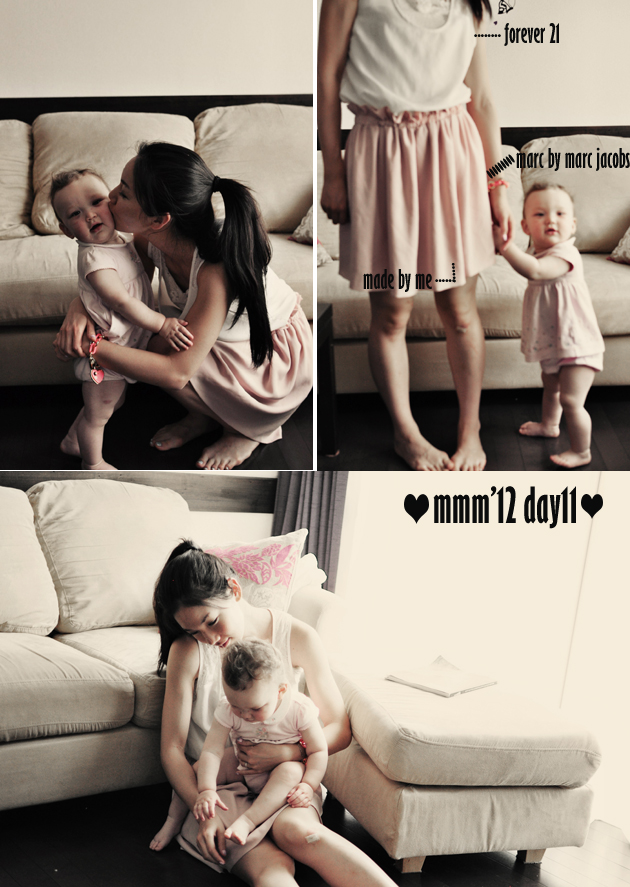 5/24 Top: forever21 (also wore on
Day 3
..), Skirt:
Made by me
, Bracelet: Marc by Marc Jacobs
I made this skirt when I was pregnant last year. It's an easy paperbag waist skirt and perfect for a day like today when I'm just hanging out with Kiko. This particular skirt is not as versatile as another lovely skirt made by me

With 
this tutorial
 you can make a reversible version. I originally put this tutorial together for Megan Nelson's site,
DIY Maternity
 :)
Andy gave me this bracelet for Valentine's day this year. It's so bright – pink and neon! I love it <3
Related post:
Related posts: