I love sewing and anything related to the small and craftsy, so naturally I am into painting my nails. I don't remember the last time my nails were bare. I feel so naked when they are not covered in polish! Putting  nail polish on had become a weekly routine for me, but I often found myself very frustrated because my freshly painted nails would inevitably get ruined. Without fail, by the end of the week, my nails start to get chipped, the polish fades or flakes and now having a baby a mystery will find the painted surfaces and will wipe out the polish entirely.
I've been reading up on gel nails, and it sounded like they were pretty good. It seemed like they are chip resistant and are generally stronger than the standard paint on version. Curious to try it out I decided to go to a salon a couple of weeks ago and give it a go. After 1 appointment I was hooked! They really stay on without chipping and the gel nails have a richer color than I have found to be the case normally. The great thing about gel nails is that you don't have to wait to dry them. You use a UV light machine to harden the gel, it only takes about 2 minutes and voila you're done!
After the salon appointment, I immediately went home and searched Rakuten (It's like Ebay in Japan) for a gel nail starter kit. After hours of browsing, I finally purchased one. I picked the cheapest option I found since I wasn't sure if a home version would be as effective as the salon version. For 3,000yen, the kit came with the UV light, clear gel, filing, metal stick to push cuticles, orange wood sticks, one color gel and some flower stickers. I also bought "super bond" which is a primer before you put the clear gel, and acetone for removing the gel.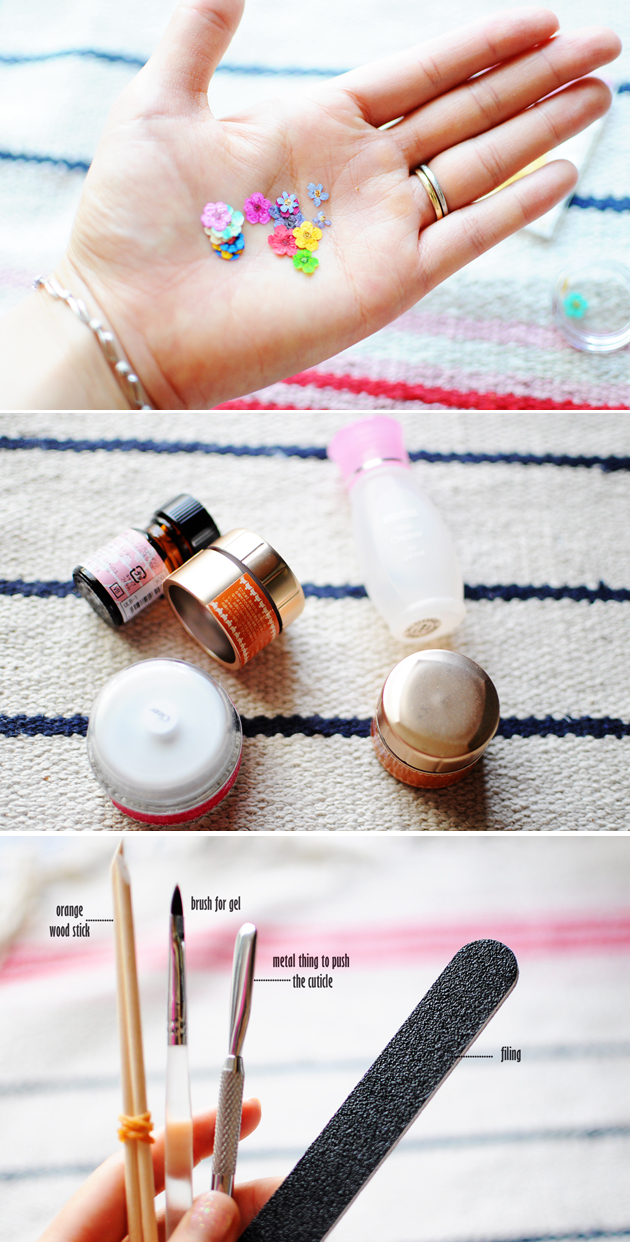 Last night I tried it out and I must say it worked marvelously. It was fun and quick. I love them! I put two layers of pink gel after the clear one, and added the jewel stickers I got from 100 yen shop. Then I finished them off with a thick coat of clear gel.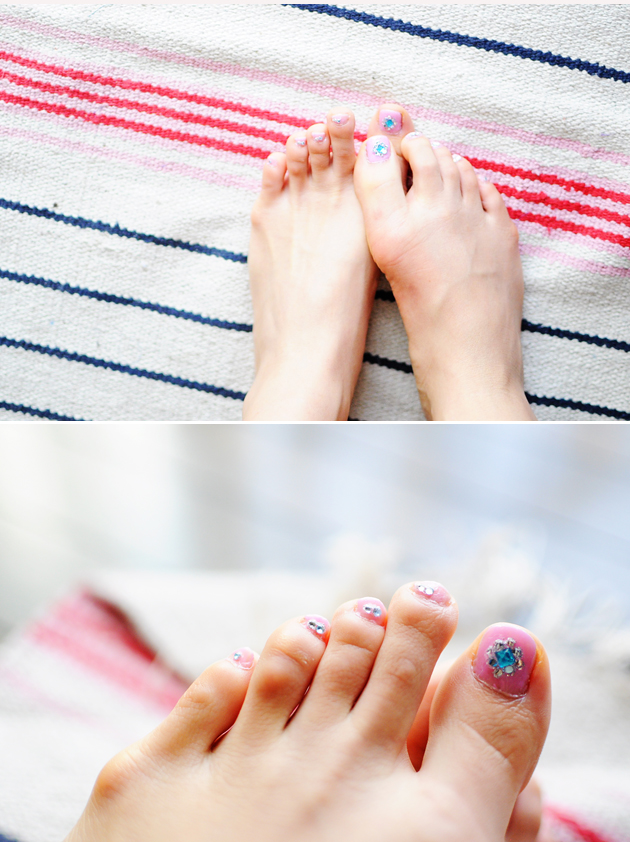 Related posts: