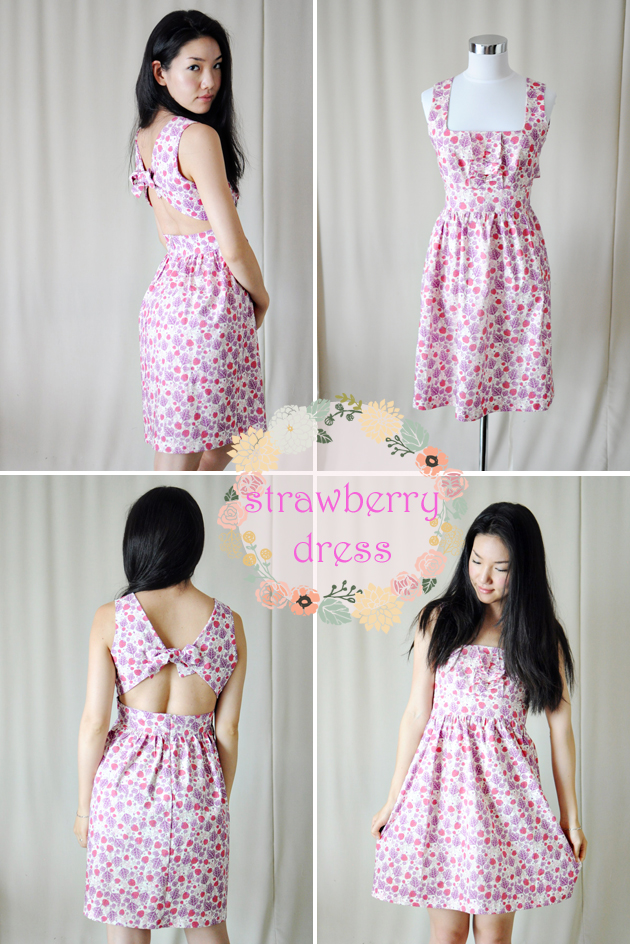 Hello! Today I wanted to show you the dress I made recently for a lovely customer. She chose the tuxedo dress design, but wanted the dress in a strawberry print. After both she and I looked around online for a possible fabric choice, she came up with this pretty print at spoonflower.com. I've been on the site in the past, but never ordered from there. I've always wanted to try ordering something from the shop, so I was excited that the opportunity finally came. Overall the service was good. It took about two weeks for me to receive the fabric in Japan. I ordered two yards of Kona Cotton. It is a good quality cotton with a bit of stretch and it was very easy to work with. The only complaint I had was that the print was printed off grain. Look.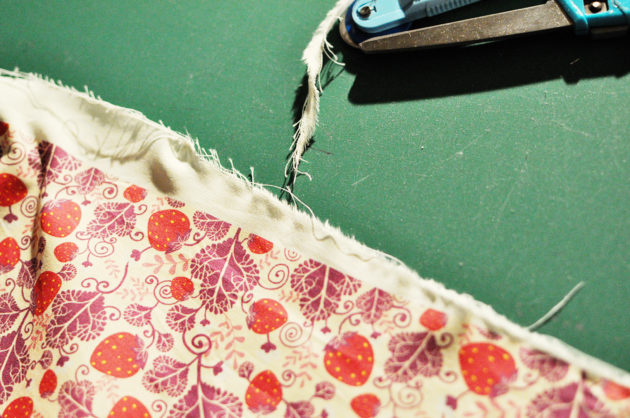 The picture above was after I pre-washed and pulled the horizontal thread to straighten the grain. You can see that the print was not printed straight; and it is tilted a bit. It is kind of horrifying to think if I've gotten some prints that the grain line makes a lot of difference, like plaid or stripes.
Be that as it may, I enjoyed working together with a customer to make her special dress! I'm thinking of making a new listing, called "Build a Dress", where you can pick your designs from several designs of mine, and fabrics from Spoonflower. What do you think?