I bought this sun dress at a thrift store for 390 yen (about $4.50) last year. This store is one of my go-to thrift shops in Machida, named 390 mart. Everything is 390 yen. I like 390 mart for its price of course, but also because they actually have a decent vintage selection, rather than someone's old uniqulo sweater from 2010. I bought the sundress even though the size wasn't right (it was large) because I thought the print was pretty and I didn't have any red color dresses. Last year I altered it by taking in the sides so it would fit me better, but still, I only wore the dress twice…Lesson learned: Don't buy clothes that don't fit you unless you really have an intention to take time to improve the fit!
This year, the dress was still in my closet, and I almost took this to a recycle shop or thought about giving it to a friend. But after refashioning the old skirt a week earlier (here and here), I decided to keep it to completely refashion the dress. I turned it into something like an extension of t-shirt. It's so comfy  duringthese hot summer days. I didn't use any pattern, I kind of went at it with scissors in hand, as I tend to do when I make myself clothes (I'm lazy and there is no pressure!). One mistake I made was to cut the neckline too wide, so when I first wore it it didn't cover my boobs. I tucked in the neckline a bit so there are a weird tucked/gathered spot on neckline close to the shoulders, but what can I do.. I wasn't sure how else to fix it without de-stitching it all!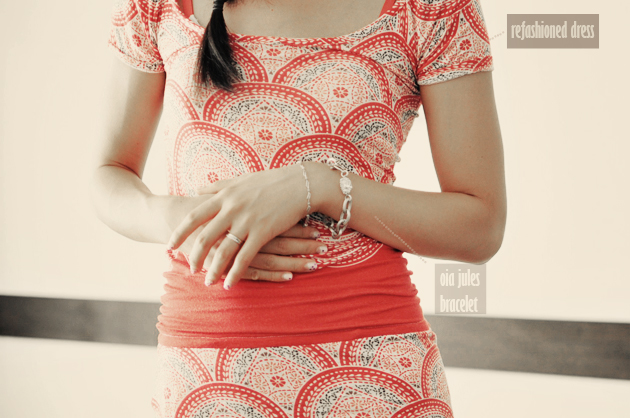 Worn with Kate Spade wedges and Oia Jules bracelet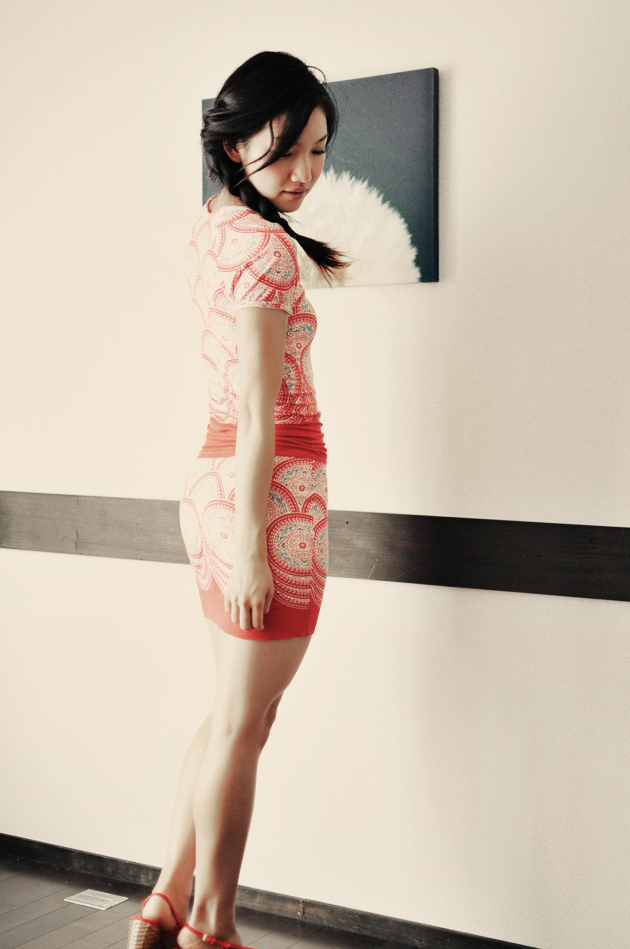 The dress has raglan sleeves, elastic at waist, and bias finish at neckline.