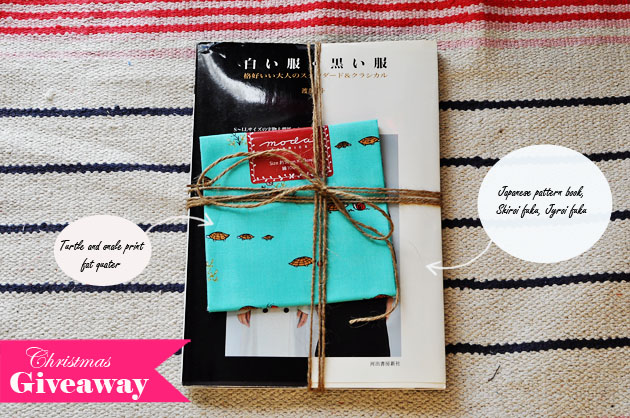 THIS GIVEAWAY IS CLOSED
Hi! I've been thinking about doing a giveaway here, to show the appreciaition for the readers of my little blog. I really appreciate your support! I assumed that many of the readers are into sewing or crafting, so I decided to giveaway the Japanese pattern book, "White clothes, Black clothes" by Sato Watabe (Japanese title "白い服・黒い服 格好いい大人のスタンダード&クラシカル"、渡部サト). The book includes more than 10 patterns for blouses, coats, and dresses. Here are some glimpses of the book…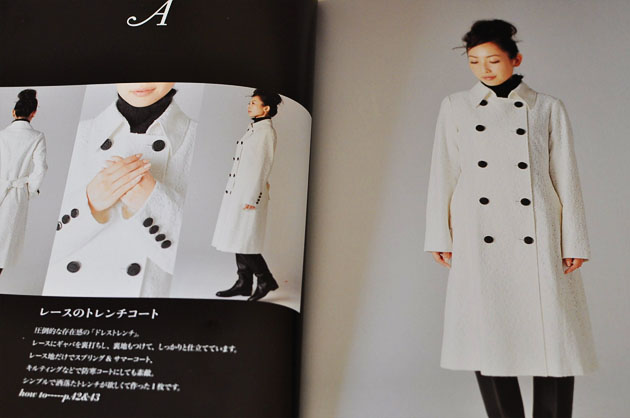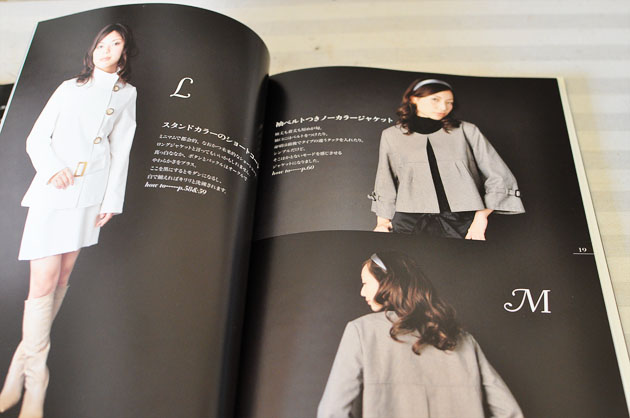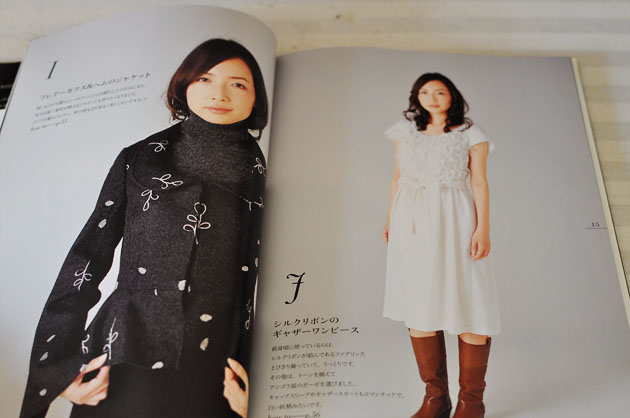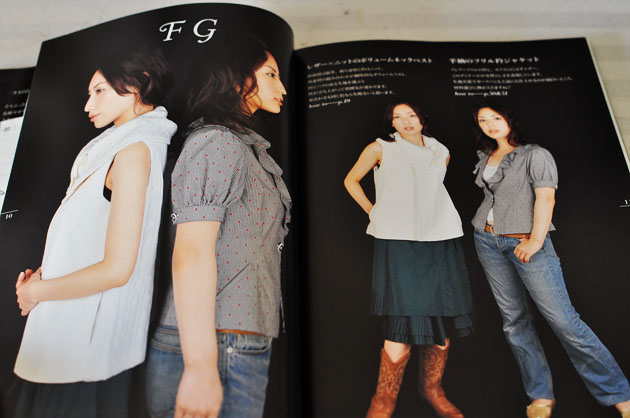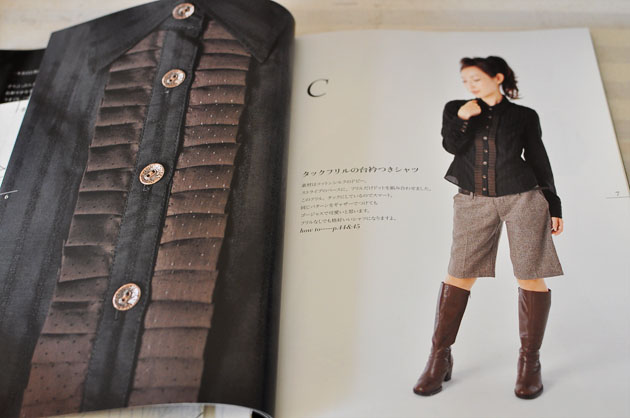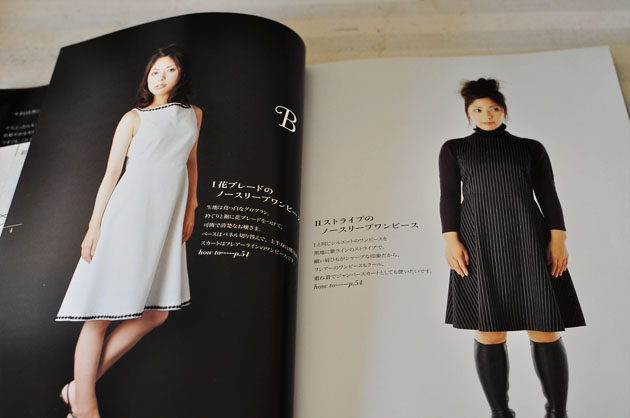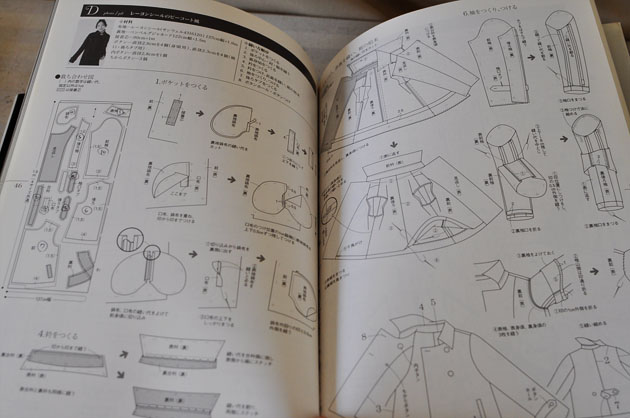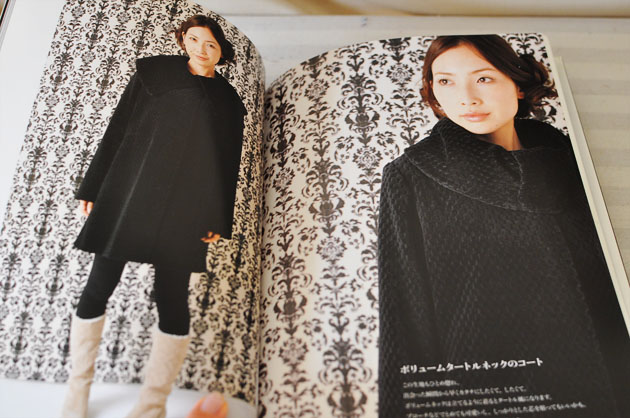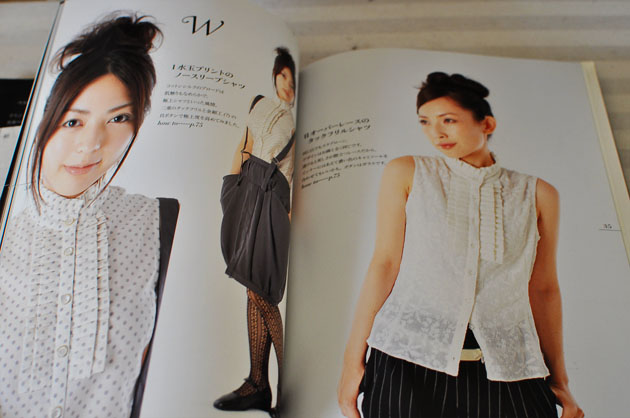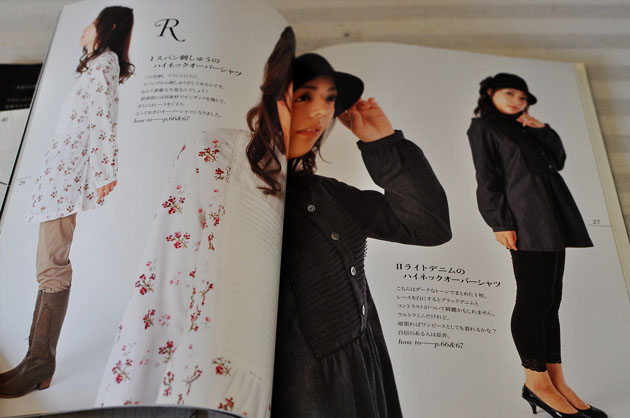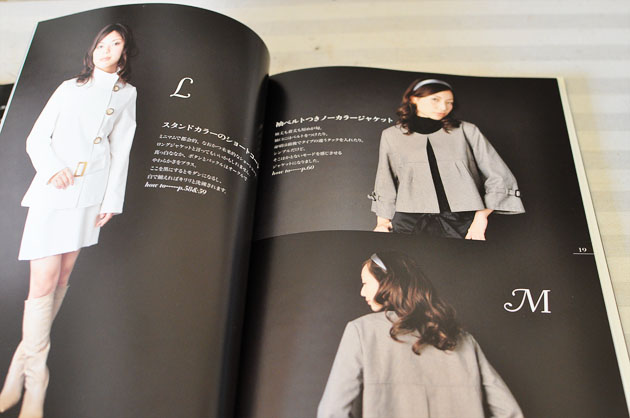 It is a great book; I've made two jackets from the book. I would say this book is for intermediate to advanced sewers, because the instructions are not detailed or step-by-step. Also, please note the book is in JAPANESE, and does not come with English translation. There are many illustrations as you can see above, so if you know how to use paper patterns, you can probably figure it out… The patterns have sizes S,M,L but please know that these are Japanese patterns, not the U.S. or European sizes. So their small means super small. For one jacket I sewed for my mother a few years ago, I used the size large pattern, although my mother is 5 foot 130 pounds, not quite size large in the U.S. standard! Also the seam allowances are not included in the patterns.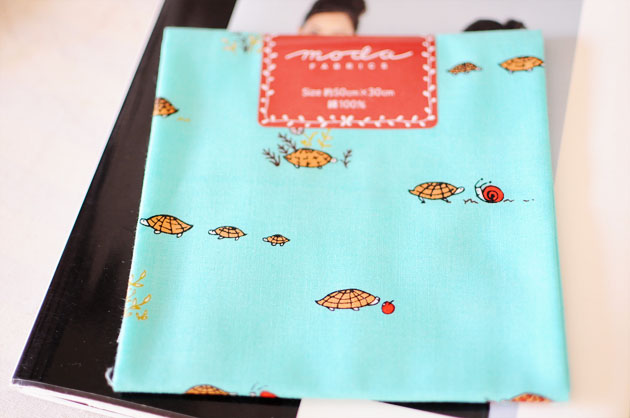 I'm also including this fat quater I bought at Okadaya. The turtle and snail print! I hope whoever receives this will have a good use for this quirky print.
HOW TO ENTER THE GIVEAWAY
To enter, just leave a comment below and your email address! You can include comments on what you would like to accomplish in the year 2013..it could be whatever; sewing goal, family, work etc.
My goal for year 2013 is to apply to the Souen competition! It is a fashion designer competition hosted by Souen magazine, and it's supposed to be the biggest designer competition for up-and-coming amature designers. I've never entered into any formal competitions (just a few on BurdaStyle), so I'm curious where it will take me. I'm not expecting to be selected at the my first try. It is more for my practicing coming up with a collection, presented in a fashion student style, (sketches, swatches of fabric, mood board) since that's not how I usually work. I usually just grab a fabric and see where it will take me but I want to try new things to expand a bit more.
What about you? Looking forward to reading your goals!
For an extra entry, you can blog/tweet/facebook about the giveaway, and just leave a second comment with a link to your blog, tweet or facebook!
This giveaway is open internationally and will be open til December 22, 2012. Good luck:)