Perhaps because the models I worked with for Vivat Veritas lookbooks are small, some people think I only make clothes for size small or petite people. But I do make and enjoy making clothes for people of all sizes! While I was on the lookout for curvy models to work with for a design collaboration, I happened to come across Curvy Girl Chic, a plus size fashion blog, owned by Allison Teng. I contacted Allison and was thrilled when she agreed to work with me in creating a unique piece based on one of my designs. She chose the kimono wrap, and gave me an inspiration board and tips on how to fit the curvy body better.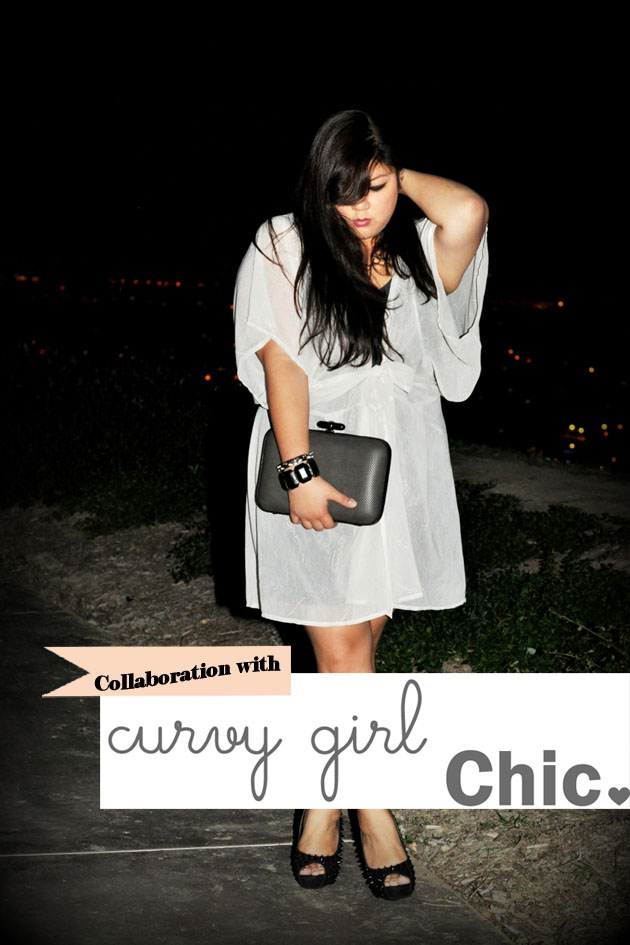 Sadly, the original dress she designed and I made got lost in the mail. It does not happen all that often and I don't know why it had to be for this special dress I made for her. I was frustrated. After asking Allison to wait for the mail, time passed and the weather changed. By the time we realized that the dress was gone, the same design would no longer work because of the change in season.
So we reworked on the design and here is the outcome! The wrap is similar to the original, but I lengthened the sleeves and wrap itself and added some pleats to skirt. I really like how Allison tied the front part and styled it with a simple black dress and killer heals. Check out more photos at Allison's blog here!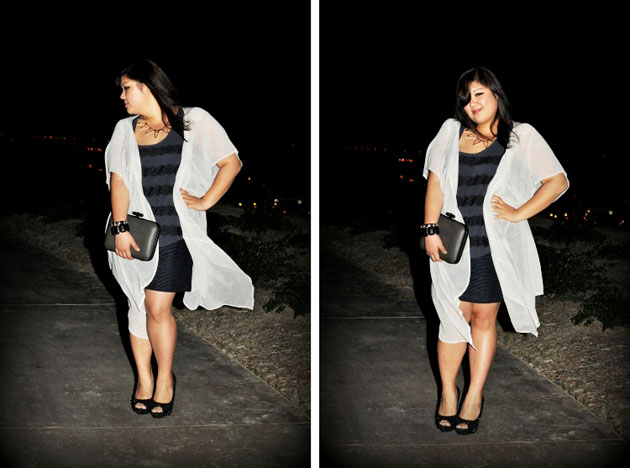 {similar wrap here}

Related posts: