I love, how little fabric, it takes to make small kids' clothes. With less than half a yard, you can make an adorable little skirt! I sew clothes for adults for Vivat Veritas, but sometimes I like to take a break and sew for Kiko. It takes much less time , and gives me some instant gratification.
I had an wool plaid wrap skirt that I was going to take to a thrift store, but decided to try and reuse it. The construction of the original skirt was very simple so it made it very easy to deconstruct and remake. I wrote up a little diagram below to show how to make this simple square elastic waist skirt.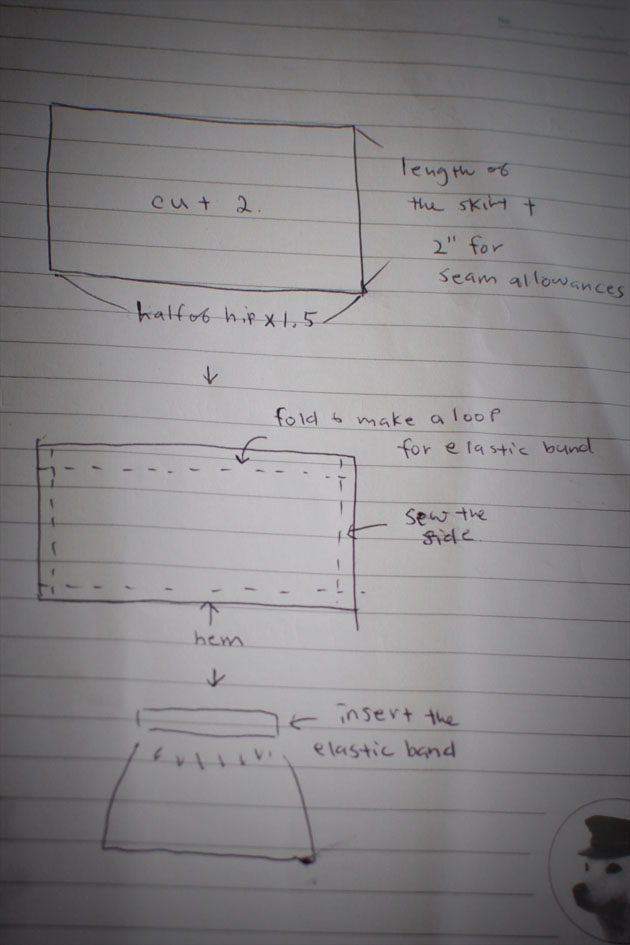 You will need to measure your child's hip and waist measurements. Cut two square fabric sections with the width of half of your child's hip multiplied by 1.5. The length can be however you want the skirt to be plus 2″ for seam allowances (1″ on top and 1″ on bottom). Then sew the side seams, and hem the skirt. For top, fold once and sew to make a loop to insert an elastic band. Make sure to leave 1-2″ space so you can insert the elastic. After inserting the elastic (the length of the elastic should be your child's waist measurement), sew the space you left.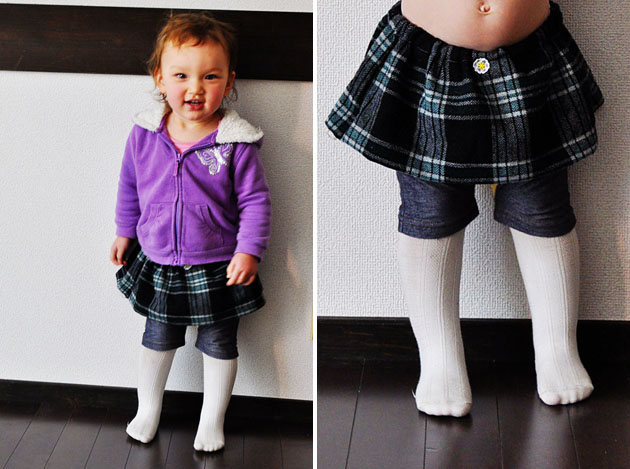 With the left over fabric, I made Christmas stockings too.