I've been using my Janome Thread Banger for four years. Up till now, she has served me very well even though she had to endure my rough treatment. But finally, I think all my mistreatments have finally caught up with and now she has decided to start misbehaving. The stitches are uneven and the bobbin thread is pulled. I cleaned, oiled, tried different threads and fabrics, gave her much needed rest (4 days!), but nothing changed. I'm taking her to a local machine shop for a repair this weekend.
Right now I'm sewing with my mother's sewing machine, a home machine by Toyo. It is terrible and doesn't have any strength at all. I'm literally sewing at  a snales pace; work that usually takes me an hour takes three hours with this little Toyo.
So I'm seriously considering purchasing an industrial sewing machine. I'm looking into Juki, specifically the DDL 5570N. It is an older model (they have since released 5571, 8000, and 9000) but I can seem to get the oder model without paying a fortune. It is a single needle, straigh stitch machine with automatic thread cutter and runs with servo moter. How many of you here use industrial sewing machines? Do you have any recommendations/advice? If you use home sewing machine, have you considered purchasing an indsutrial?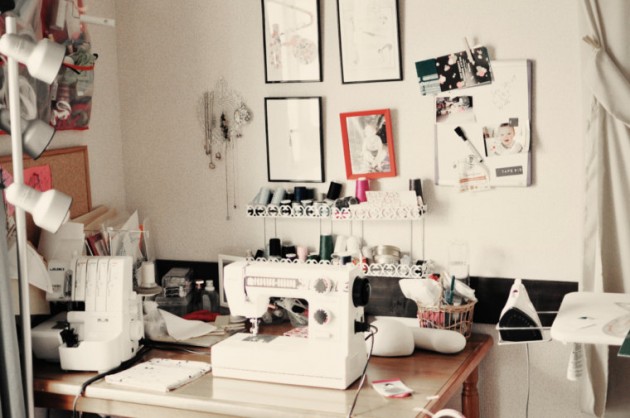 Related posts: