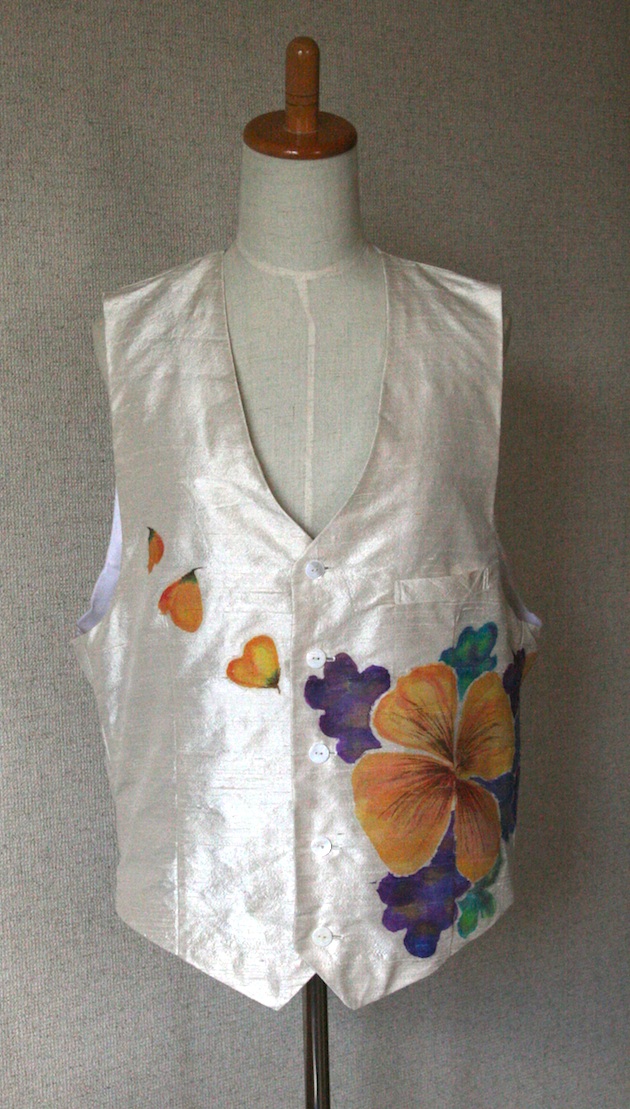 Here is the silk painted grooms vest I just finished sewing.

Sorry for using a woman's foam body for display, but I don't think the groom will mind.
Chie painted these beautiful flowers on this vest and I stitched it. I really enjoyed this collaboration with her 🙂
Silk satin fabric would be too soft for the vest, so I went with silk shantung. This vest is set to match with the floral silk painting dress perfectly!
シルクペイントのベストです!新郎用。縫い終わりました!Chieさんがペイントし、わたしが縫製したものです。同じくシルクペイントされたドレスとの組み合わせは完璧ですね!

More Rina's posts….
– Wedding Project Progress: Dress Shirt Completed
– Dress for Jazz Concert
– The Process of Making Wedding Dress
– Book Review: Over 100 Years of Style by Decade and Designer, in Association with Vogue
– Handmade Dog Cllothes