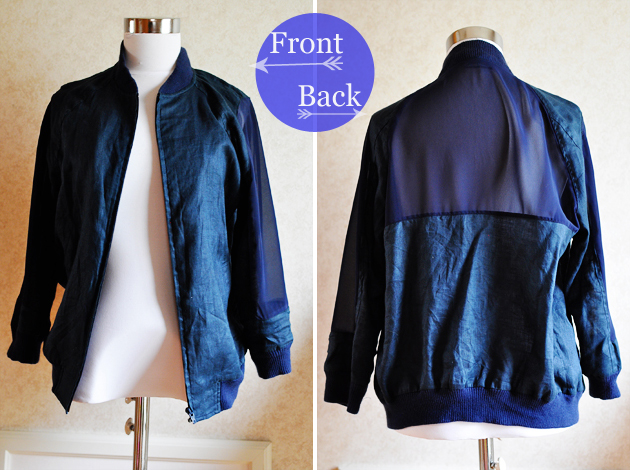 I bought this navy blue bomber style jacket at a thrift store called Nishi Kaigan (meaning West Coast 西海岸 in Japanese). I was pretty excited to go to this thrift store since I had heard about its mammoth size (which is rare in Japan) and cheapness, but I was rather disappointed when I got there. Yes, the place was huge, but from the piles of clothes, I did not find any gems or treasures that I always  manage to find when thrifting. I was not even completely sold on this jacket, I did not want to go home empty handed so I grabbed it. It is made out of Linen and stretch rib for waist and wrist, but I needed to spice it up before wearing it. I bought a sheer chiffon Georgette fabric that matches the color of the jacket and inserted the sheer panels in top half of back and sleeves.
After the quick DIY, it became one of my favorite outer pieces to throw on during the fall. Navy matches with almost anything in my closet and I like how it is a slightly different from wearing black.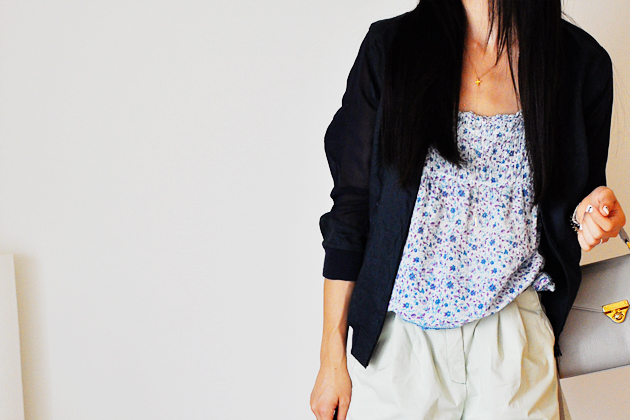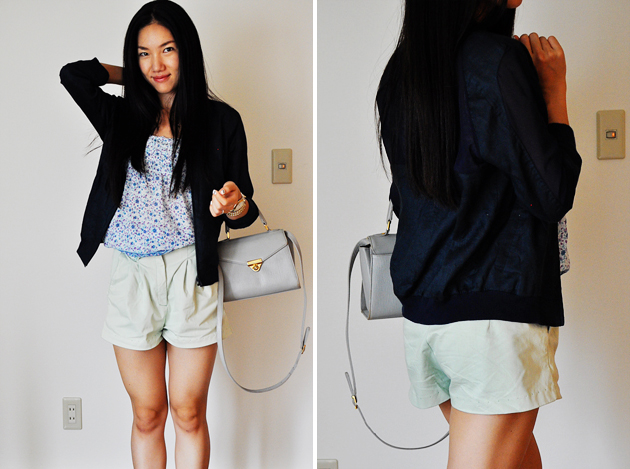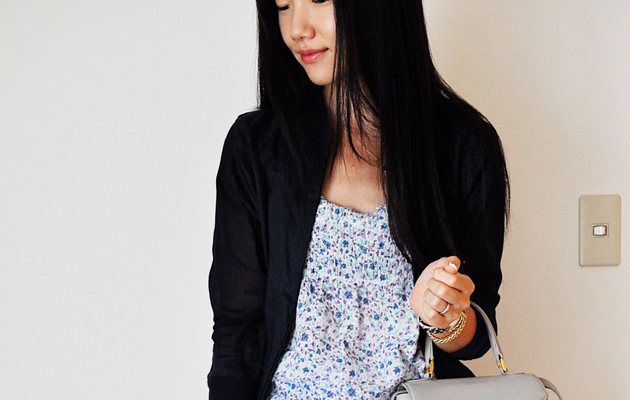 Worn with one of the first top I made, mint shorts, thrifted bag, Michael Kors watch, Gorjana necklace and Oia Jules bracelet.

{find me elsewhere: shop, facebook, etsy, twitter, pinterest}
Related posts: