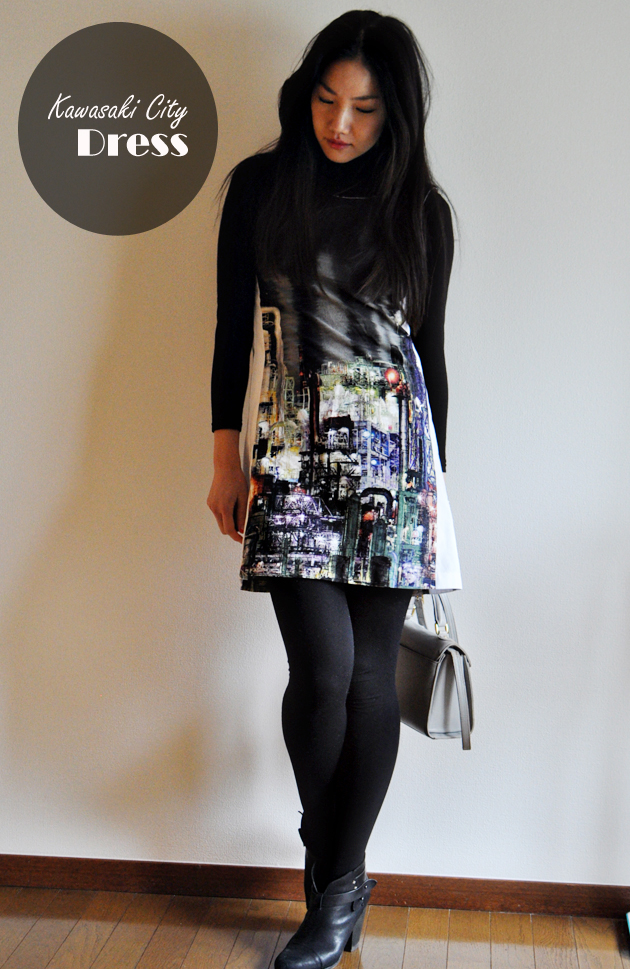 I made this dress back in August, but never had a chance to photograph it until now. I am not sure why, because I love the dress, and I've worn this numerous times already! I wore it on its own during the summer, which worked out great because the material is light weight cotton, and now I wear it with uniqulo heat-tech turtle neck (it's supposed to retain your own body heat, thus keeping you warm..not sure if it is working), tights and booties. When I came up with the design, I tried to think of the best way to place the panel print. I usually go for a design that is cinched at the waist (like
this one
), but for this dress, I made it one-panel and and slightly A-lined so you can see the cool city scape print. I named it "Kawasaki city dress" since the print makes me think of Kawasaki city, which is located in Kanagawa. They have many factories there, and the print looks like a futuristic version of Kawasaki city.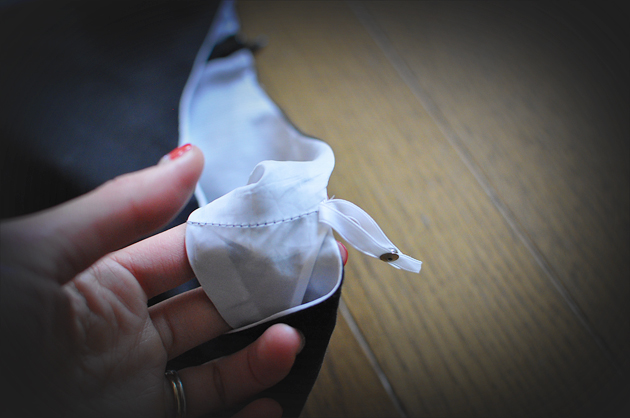 I added the little ribbon with snap buttons at shoulders so it will prevent the bra straps from slipping off. I bought this for 100 yen at
Okadaya
.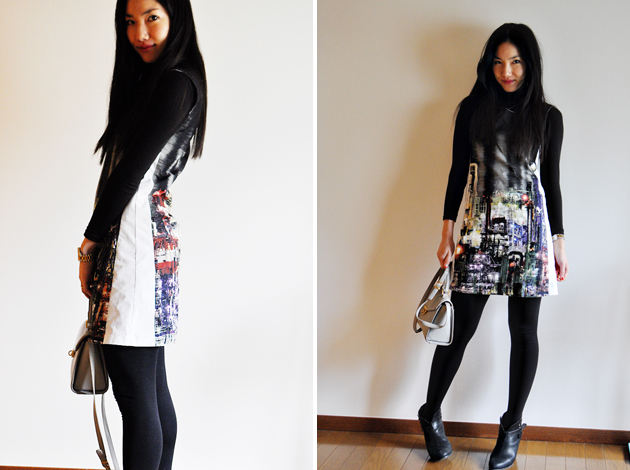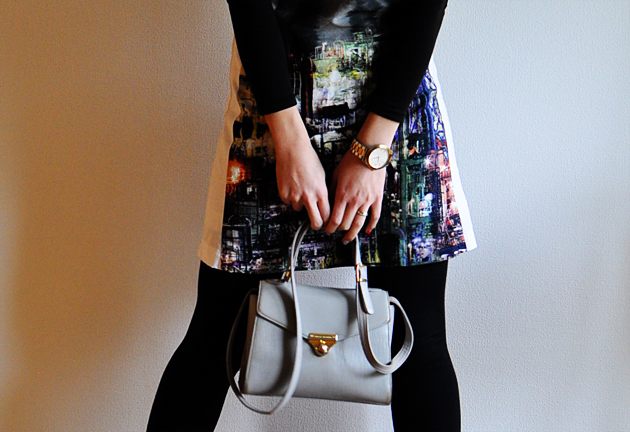 Outfit details: Dress - made by me (skirt version for sale here), Bag - thrifted for 500 yen, Watch - Michael Kors, Booties - Rag and Bone (seriously the best heeled booties I've ever worn).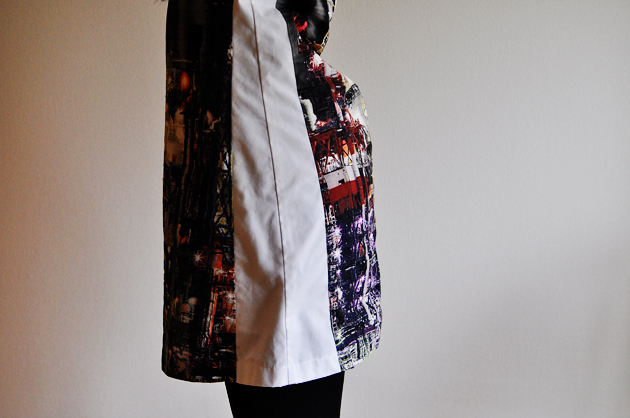 I added the white side panels. I thought it would be an interesting contrast, but also to save the fabric! I only bought 1 and a half meter of it. I wish I bought some more, because when I checked the store today, I could not find the same one anymore. The white fabric is T/C poplin, left over fabric from making these Bermuda shorts.
夏に作ったドレスですが、写真を撮るのを忘れていて、今更アップしてます。 夏から、かなり頻繁に着てる、ヘビロテドレスです!夏は一枚で、今はユニクロのヒートテックのハイネックとタイツ2枚重ねで着てます。黒なので、コットンで作ったドレスでも冬でも違和感ないかな、と。 裏地付き、肩にはブラがずれてこないように止められるストラップを付けました。 柄が夜の川崎工場街を思い起こさせるので、Kawasaki City Dressと命名してみました★ デザイン、型紙は自分で作りました。スカートバージョンはこちらで販売しています。

{find me elsewhere: shop, facebook, etsy, twitter, pinterest, instagram}