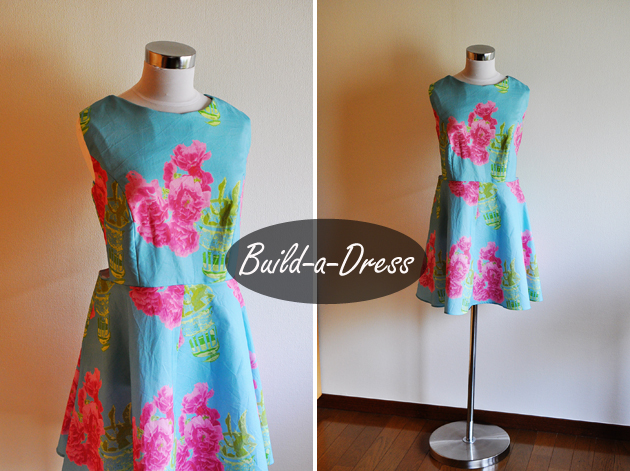 I still remember the time my host family in the U.S. took me to get "build-a-bear" at a mall when I was in high school. I know it was for little kids, but I enjoyed the experience nonetheless. I picked the heart and put sole into it, stare in amazement as the bear was pumped with some fluff, picked clothes and shoes. I don't know what happened to the bear (it might have gotten lost during so many moves), but the excitement of building the bear stayed. As I came up with the idea of "
build-a-dress
", I wanted it to be as exciting for my customers as it was for me as at the build-a-bear store. Thankfully,
Spoonflower
offers so many different fabric options from many fabric designers in the world! The one I recently made is with
"Moroccan tea glass
" fabric by
 miss bluemchen fabrics
. 最近作ったドレスです。 お客様に
Spoonflower
というサイトから生地を自由に選んでいただき、数種類のドレスデザインの中からのデザインと組み合わせて、世界に1つだけのオリジナルドレスを作ります。"
Build-a-Dress
"という名前で、Etsyにて提供しています★ 上記の写真は、モッロコ風ティーグラスという生地で作ったもの。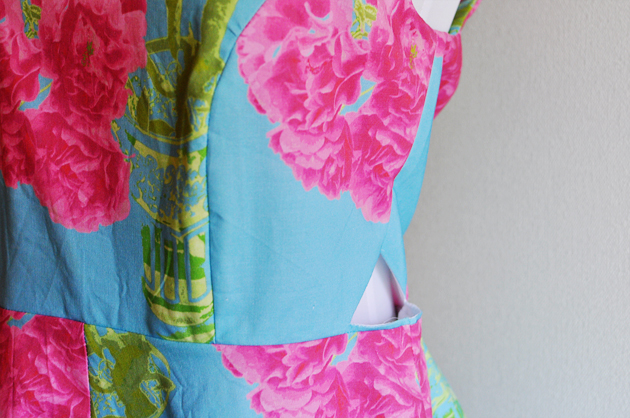 {find me elsewhere: shop, facebook, etsy, twitter, pinterest, instagram}