Before & After | DIY Peplum Top
One of my favorite things to do when I go to my parents' house is to go through my old closet (and my mom's and sister's…). I like to revisit pieces that I owned but forgot about and think of a new way to style and upcycle them. I found this satin dress from my closet the other day. It was a hand-me-down, and I never wore it as a teenager. When you wear the dress, the satin fabric sticks around your thigh, and it was not comfortable or appropriate for 16 year old. Now as a 30-year-old, I took a look at the dress and noticed that the floral print is actually quite attractive. I cut off the top at a natural waist length, and added a gathered rectangle fabric at hem to make it into a peplum top.
I really like this as a top. I've worn them a several times already, paired with jeans or white skinny pants.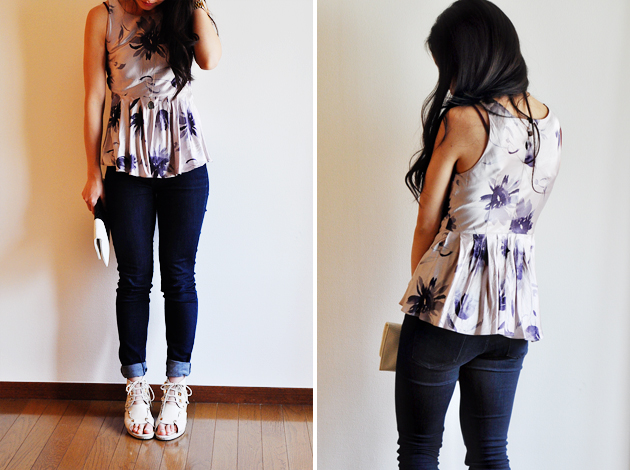 {Outfit details: Jeans – Uniqulo, Sandals – ANTHOM, clutch – gift from a friend}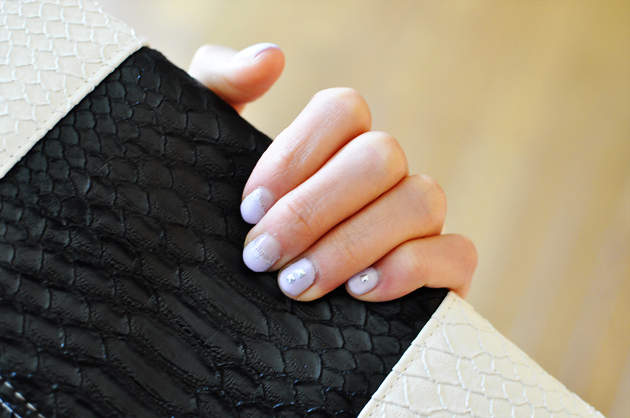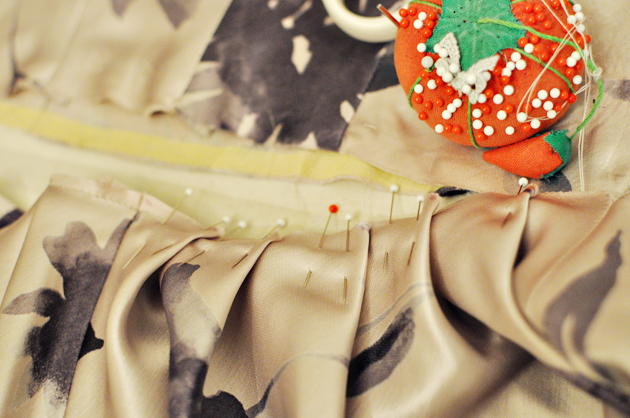 {Adding a peplum}
実家に帰ったときにする好きなことのひとつは、昔の洋服を引っ張り出してみてみることです。
迷惑だけど、母親のと妹のも笑
このドレスは昔おさがりで頂いたもの。
当時は、このサテンのドレスが足に纏わりつくのがいやなのと、なんだか大人すぎる気がして一度も着なかったのですが、
今になってみてみると、この花柄ちょっとすてきかも。
解体して、ぺプラムトップにしてみました。