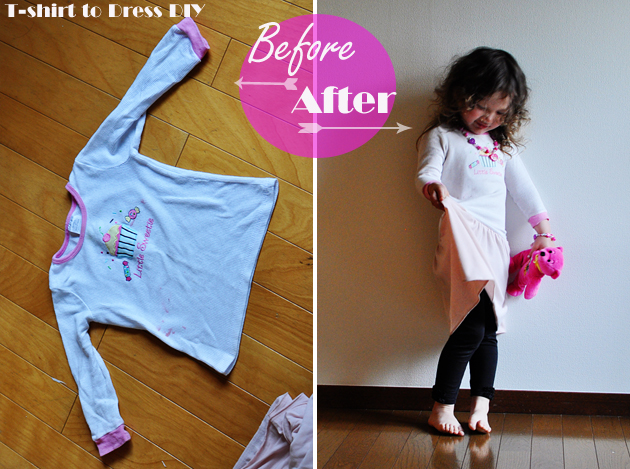 Sorry for posting kids related topics in a row. I haven't been sewing much for adults except for wedding dresses, and the things I've made for myself, I haven't had taken pictures. I promise more grown-up projects will be posted soon!
I got this idea of turning a T-shirt that is too small for a child into a dress on Pinterest. I thought I pinned it on my DIY ideas board, but now I can't seem to find it! Anyway, this DIY is super easy. It helps both parents and a child, if your child is like mine, who LOVES wearing dresses and insists on wearing one every day. Killing two birds with one stone!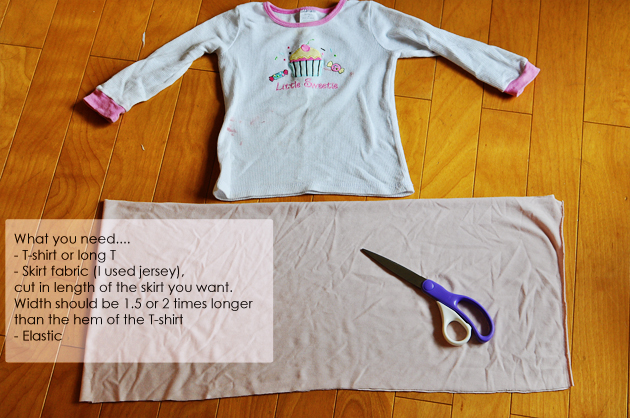 The idea is to take a small T-shirt (or it does not have to be small, but you can recycle the small one to make it last longer!) and attach a rectangle shaped, gather skirt. The fabric for the skirt part can be anything. The one I saw on Pinterest uses cotton fabric. It seemed like it was a quilting cotton. I used jersey, which I intended to use for my Spring jacket/cardigan but never got around making it. I think tulle or lace might work well as well.
I cut the jersey in one big rectangle shape. The width of the fabric is about 2 times longer than the t-shirt hem length all around.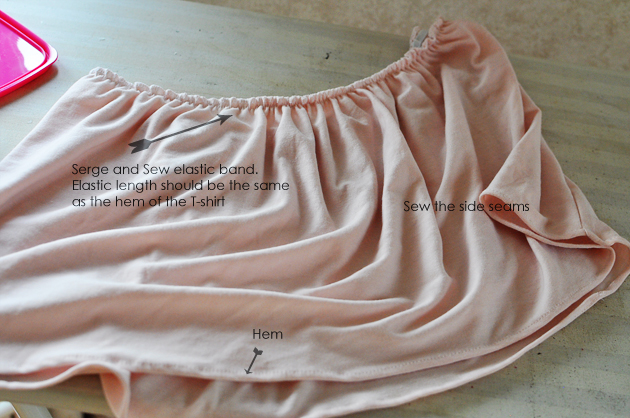 Once you cut the fabric, sew the side seams together to create a tube shape. After that, hem the skirt hem, and attach the elastic band all around the top hem. Attach the elastic part into the T-shirt to make it into a dress! It took about 15 minutes to do this.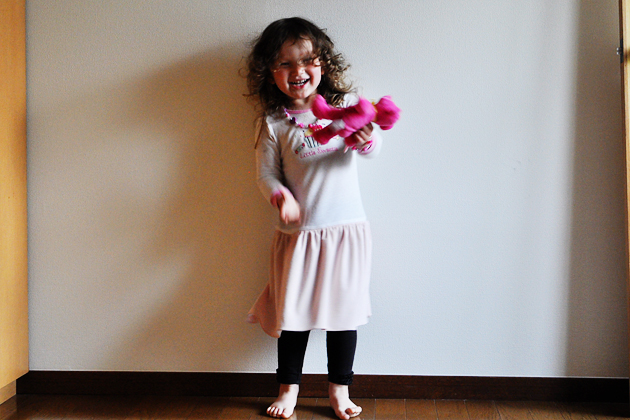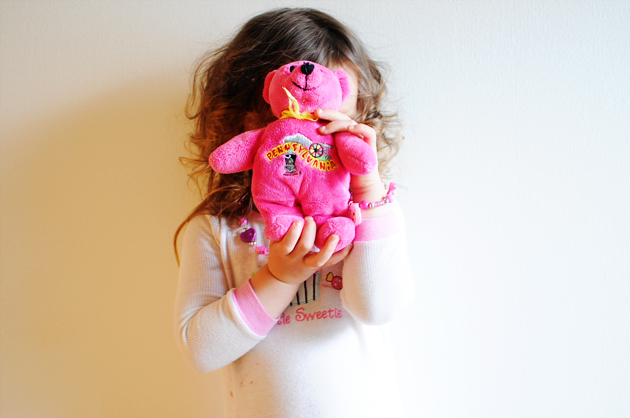 I'm glad this cute cupcake t-shirt will last another 6 months!
小さくなっておなかが見えてしまうようなTシャツにゴムでギャザーを寄せたスカートを縫い付けて、ワンピースにしました。
スカート部分はストレッチ素材を使って動きやすく。
かわいい柄のキルト用コットンや、チュール素材でもかわいく作れると思います。


find me elsewhere: shop, facebook, etsy, twitter, pinterest}