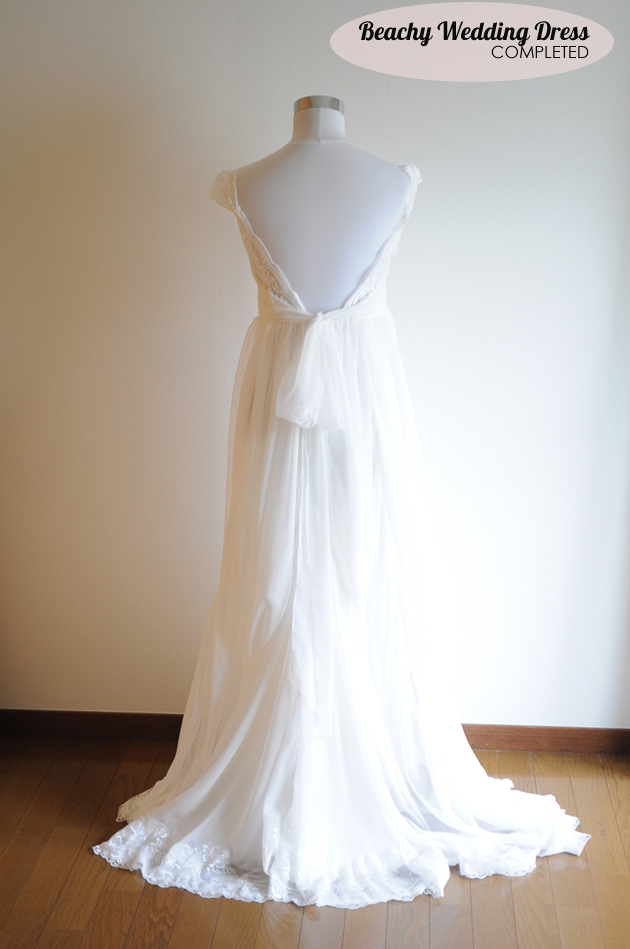 A few weeks ago, I wrote about the progress of the wedding dress I was working on. It's finally completed! I could not be happier with the result. I really enjoyed sewing this dress, perhaps this is the kind of style of dress that I would actually wear if I were to get married again. This dress is quite comfortable to wear as well, with a built-in bra, small cap sleeves for extra support and light weight chiffon and silk satin skirt.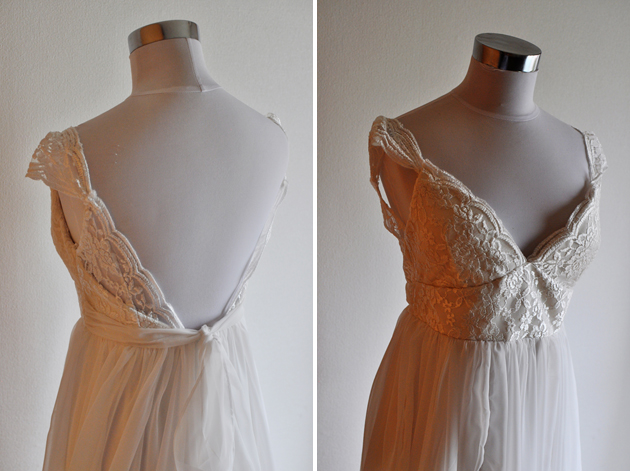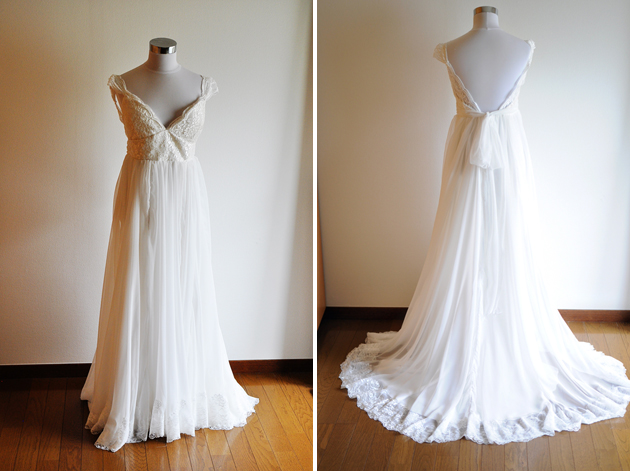 Attaching the lace at the chiffon hem was the most time consuming part of making this dress. I hand stitched about 13 meters of lace! I could not use a sewing machine for fear of the chiffon puckering. It took about 10 hours just attaching the lace alone!
The dress has a sweep length train. Small pearl button and a loop were added in the center back, so the train can be shortened for reception.
以前ブログに書いたビーチウェディング用のドレス、完成しました!
個人的にとても好みなドレスだったので、作っていて本当に楽しかったです。
ブラパッドを入れたり、軽いシルクとシフォンを使ったりと、着心地の良さを工夫しました。
トレーンは、後ろスカート中心につけたパールボタンと、ベルトループで、披露宴用に短くすることもできる、two wayです。
裾には13メートルのレースを、すべて手縫いで付けました。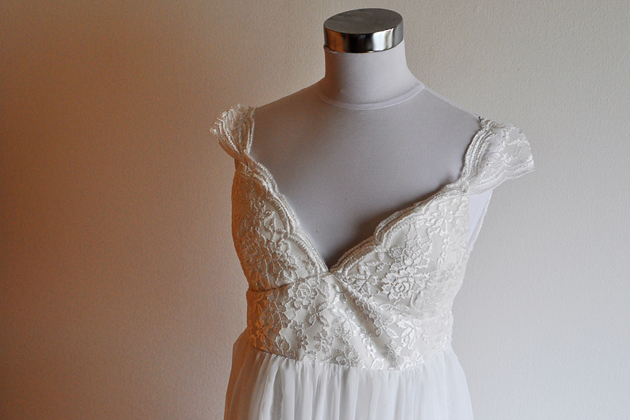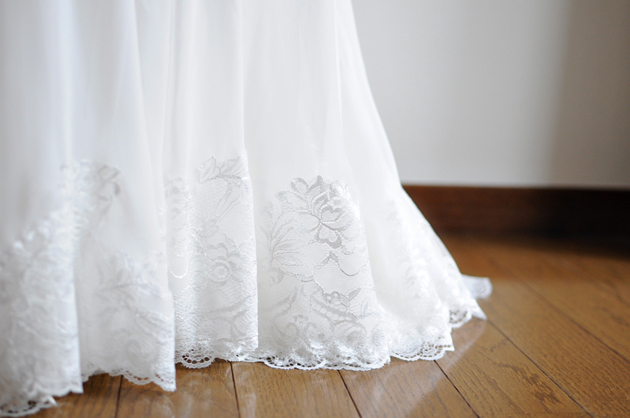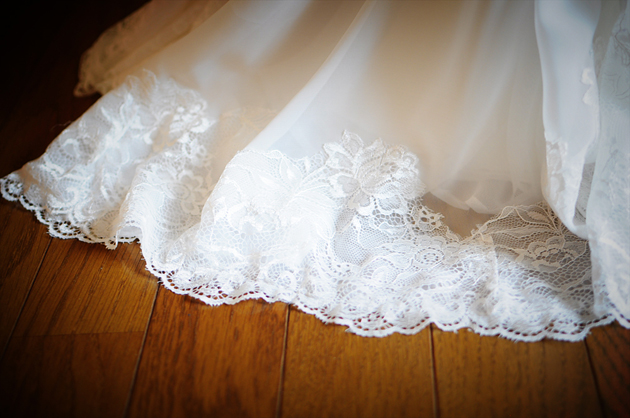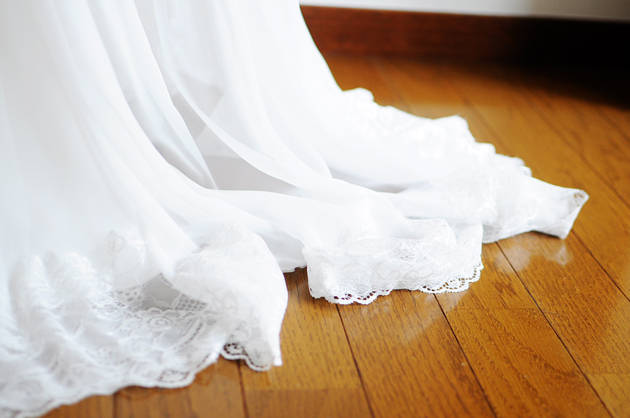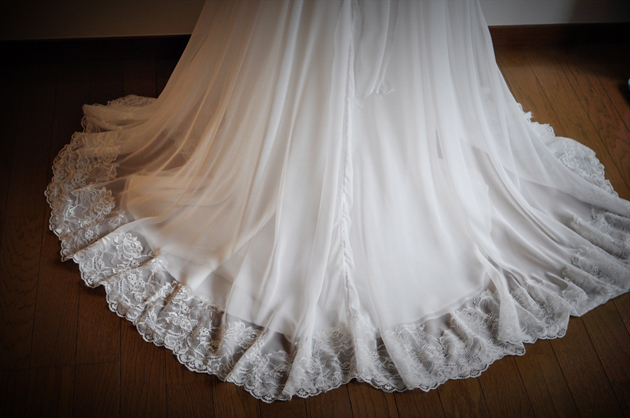 {find me elsewhere: shop, facebook, etsy, twitter, pinterest}