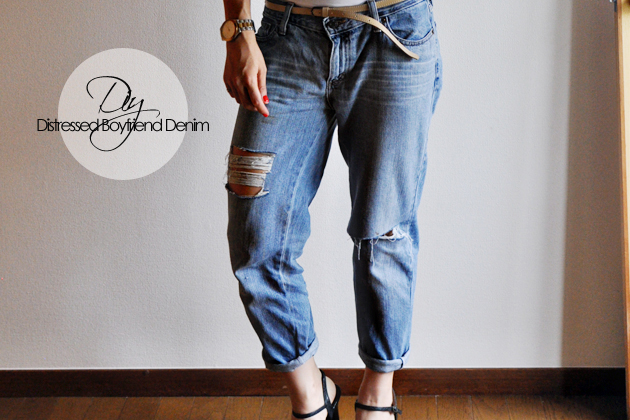 I've only owned one pair of jeans until today, and I am happy to announce that I added another, much more comfortable pair! I've never been a jeans and t-shirt kind of girl. I find flowy dresses far more comfortable than skinny jeans. But after watching this DIY video, I became obsessed with the thought of  distressing jeans. Somehow, the thought of plucking threads with tweezers to make the denim distressed seemed so soothing.. in reality, however it hurt my hands.
I picked up these mom jeans from 390 mart (サンキューマート) in Harajyuku. Everything in the store is 390 yen, which is about 4 USD. Here are the before and after pictures – The jeans in before picture were comfortable, but very momsy!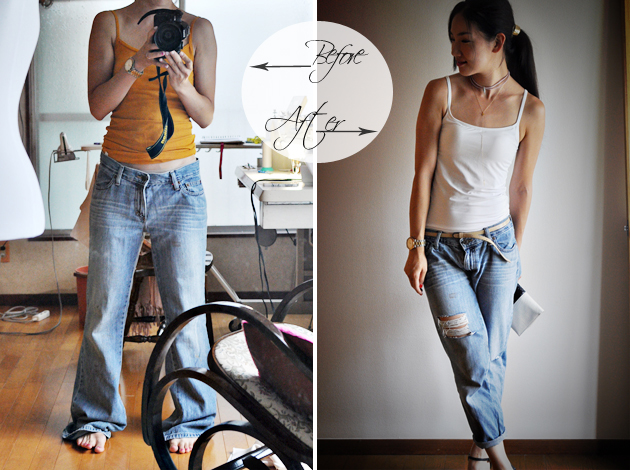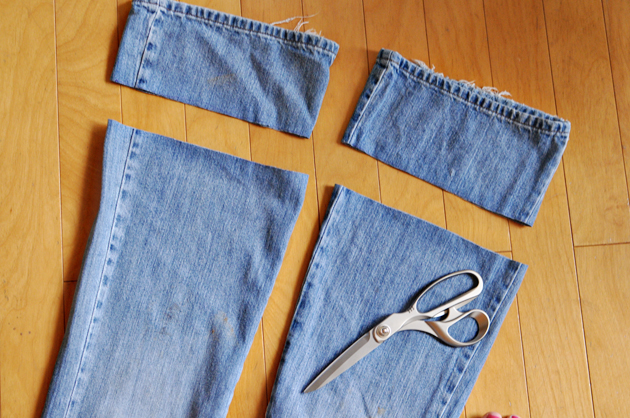 Here is how I turned the mom jeans in to distressed boyfriend jeans. First cut the hem. I marked the line with a pen right above my ankles. I wanted the cuffed look and I wasn't going to hem it. If you are planning on hemming, cut an inch longer.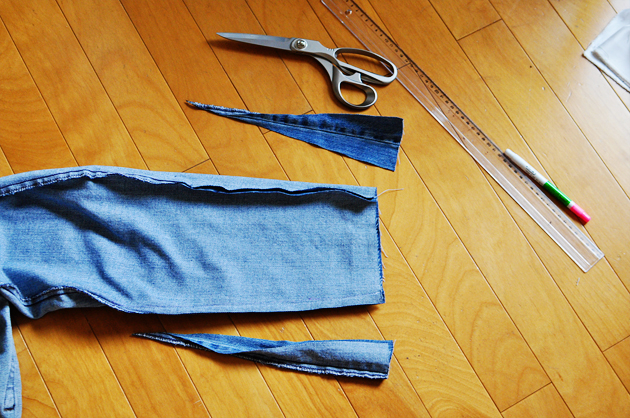 Then I flipped the jeans inside out, took in 5 cm from each sides to make the jeans tapered look. I figured it would be easier to roll up the hem with tapered look than straight cut. I sewed the sides and serged them.
After this, to make a distressed look, I cut two lines in parallel on knees and pull the vertical threads (blue ones) with tweezers. I was pulling the threads so vigorously I forgot to take pictures!  This was a bit time consuming and creates a mess. It took me about an hour to finish both knees. I placed one a bit higher. Once this is done, turn the jeans inside out and wash them with cold water to make the hems and distressed parts look more frayed.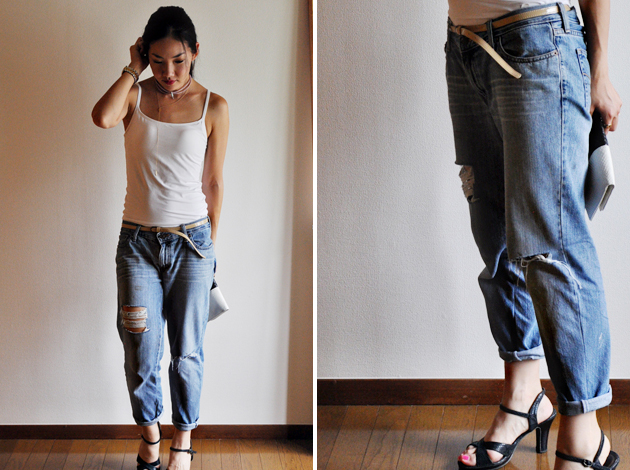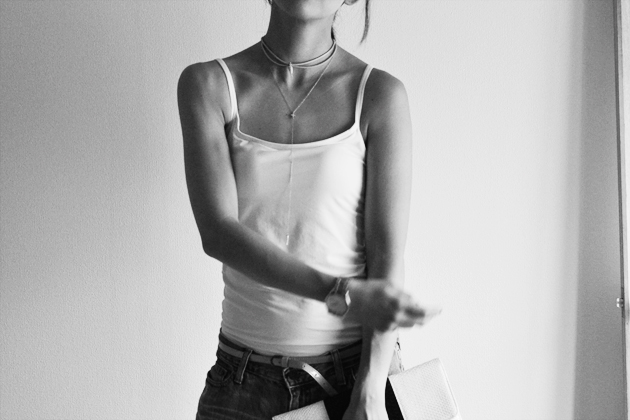 Andy said he liked this look, which took me by a surprise! While we were shopping at 390 mart, I told him my plan of making the jeans "boyfriend jeans". He pretended that he understood what I was talking about, but I later found out he had no idea what I meant by "boyfriend jeans"!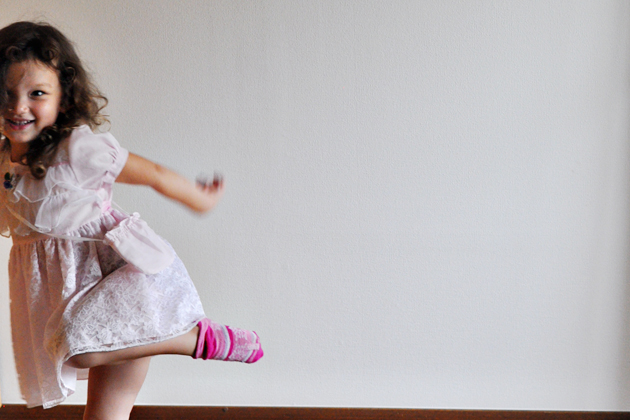 Kiko always wants to join me in the photo taking sessions…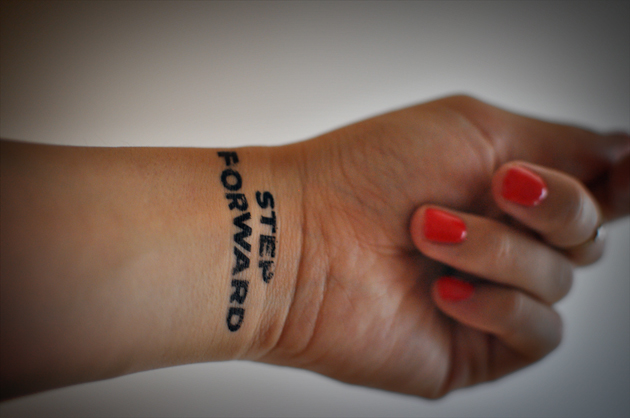 The day we went to Harajuku happened to be the day of Fashion's Night Out by Japan Vougue. So at Monki, they were giving away fake tatoos. Kiko got a lip mark on her arm and I got a wrist tattoo.
原宿竹下通りにある390マートで買ったバギージーンズ(死語?)をリメイクして、ボーイフレンドジーンズにしてみました。
やっぱり自分のために洋服作ったりリメイクするのは楽しい!
最近自分の洋服づくりの時間が取れてなかったので、新しい仲間がワードローブに加わってうれしいです。

{find me elsewhere: shop, facebook, etsy, twitter, pinterest, instagram}