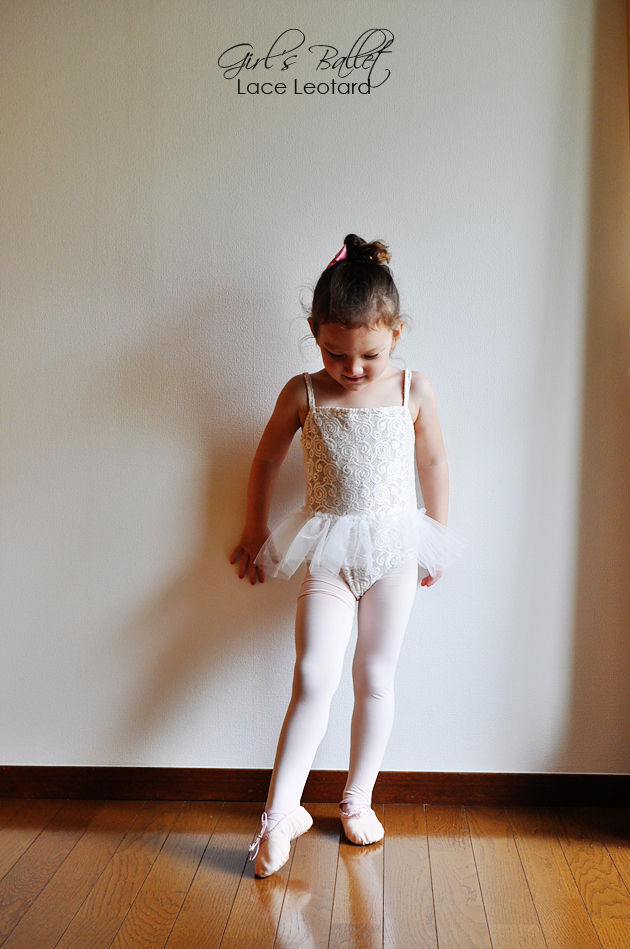 Kiko recently started taking ballet lessons. She loves it. She gets to run around with other girls and she is enamored by all the girl clothes, and the little girl's tutu leotard was no exception. I am a bit surprised by how much she is into tulle, dresses and pink since she spends a lot of time with Andy, who is all about boxing, weight lifting and other sorts of sweaty activity.
We went to her lessons a few times with just leggings and t-shirts, but all the other girls were dressed in pretty ballerina attire so I decided to make one for her. First thing I had in mind was to use up the fabric leftover I used to make jazz dance costume. I had a lot of white spandex fabric left over but I could not find it…I must have thrown them away during the move last year. So the only acceptable fabric for this project was the ivory stretch lace from this dress. It was an easy project and I am pleased with how it turned out. I like how it is a bit different from regular solid spandex leotard and I got to reduce the amount of ever growing fabric stash.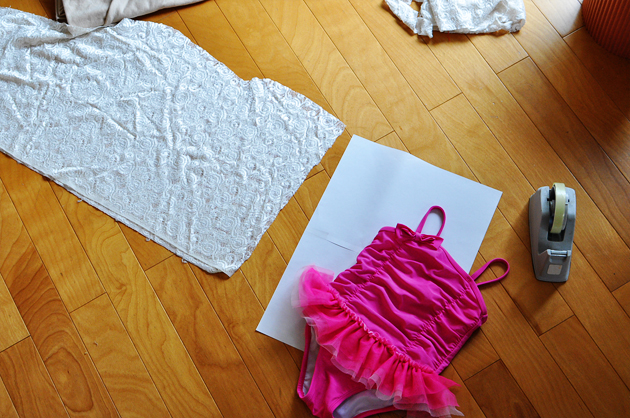 As for patterns, I started from Kiko's bathing suit. I roughly traced the front and back of the bathing suit and added about an inch to the torso for length.
Here are all the pattern pieces cut. There are only three: front, back and straps. Very simple! I can use this to make a bigger leotard by adjusting the base pattern when she grows out of this.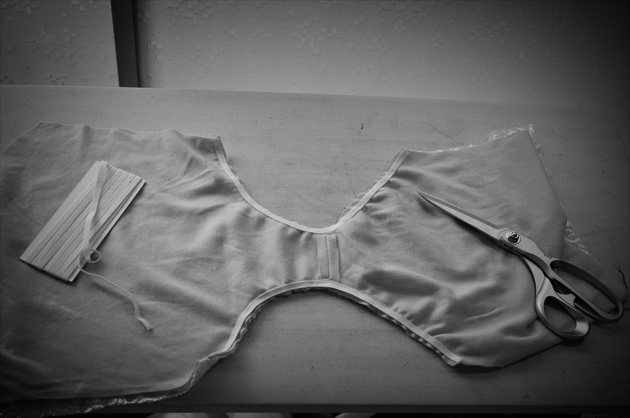 The leotard is fully lined with a skin color jersey. I first sewed the crotch for both fashion fabric and lining, then right sides facing, I sewed the leg hole (?) area. Before turning them inside out, I added the elastic bands in the seam allowances. I cut them an inch shorter than the length of the leg hole measurement, and stretched them a bit as I sewed.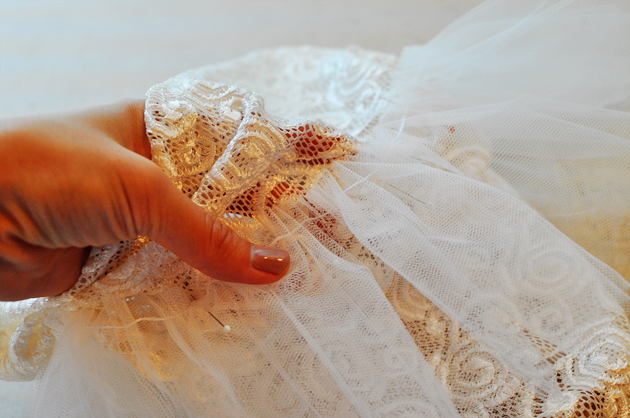 I had some soft tulle left over from making this veil, so I cut them in long rectangle, gathered the top and attach it to the waist line. I still don't like cutting and sewing tulle fabric. I get the urge to pull all my hair out whenever I have to deal with this fabric. It drives me crazy that there is no grain line and the fact that it rips so easily.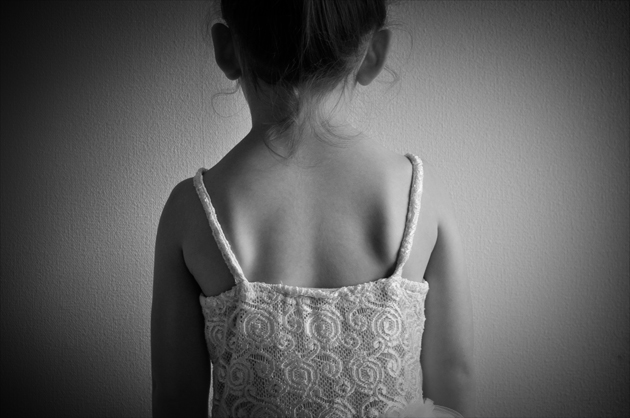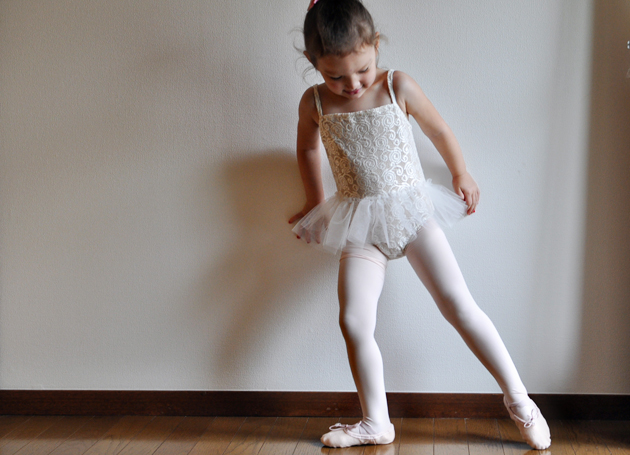 This made me want to make Nettie bodysuit by Closet Case. I had seen Sonja and Inna made them and they look great on them. That is going to be the next project after I finish the silk Archer button up!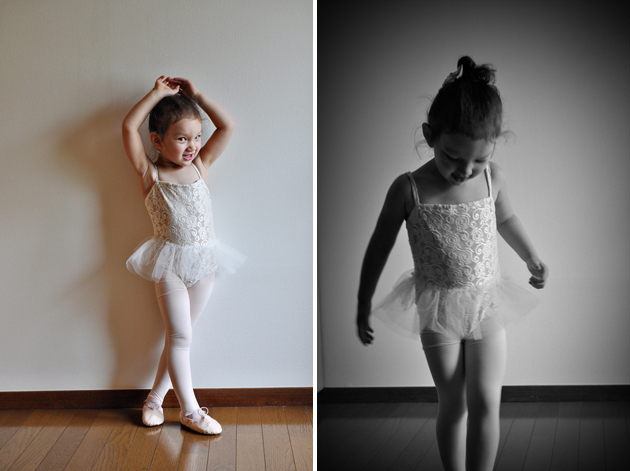 娘が最近バレエを始めたので、レッスン用のレオタードを作りました。
型紙は、水着をちょっと変化させて作ったもの。
以前作ったウェディングドレスの残り布を使いました。
タイツとバレエシューズはここで購入したものです。


{find me elsewhere: shop, facebook, etsy, twitter, pinterest, instagram}