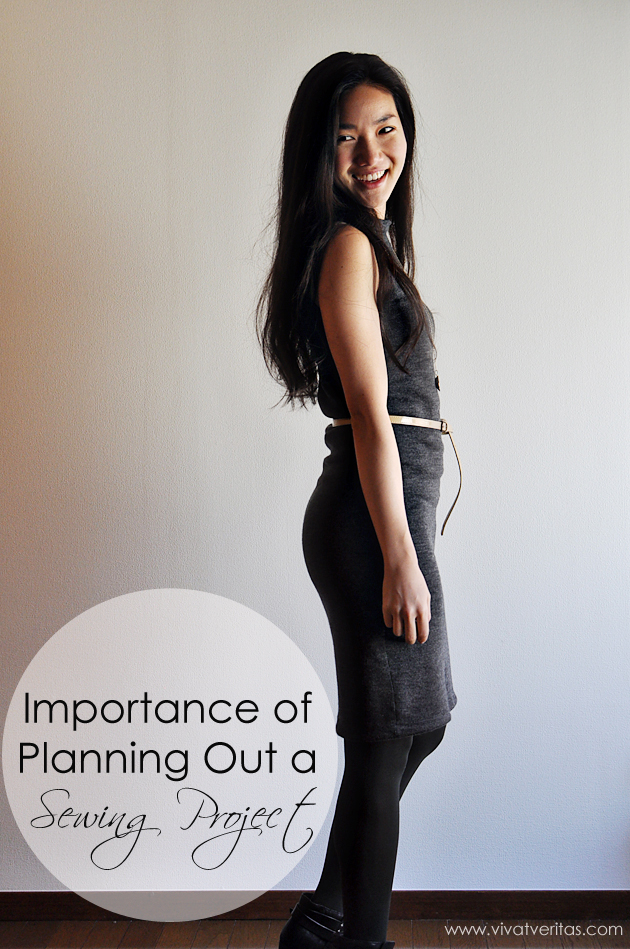 I wish all my handmade clothes were great and got a lot of wear but unfortunately that is not the case and this dress is certainly not on the favorites list. I think one thing that makes clothes become a go-to in your closet  (whether you make it or buy it at the store), depends on how well you plan. Almost every time I binge buy clothes or binge make them, it fails.
I made dress on a whim one night when I didn't have any urgent project on my schedule. I had  left over knit from
this sweater
and decided to make a body-con knit dress. Considering how much wear I got from
this white body-con dress
over the Summer, I was sure that this would be something I would be wearing over and over again this Winter. While I was cutting out the fabric, I realized that I did not have enough fabric to cut the sleeves. My initial plan was to make this dress in a long sleeve version but I had to change mid way through.
Also since I made it in a rush (it was supposed to be an instant glorification), the neckline did not lay flat, especially in the back. It bothers me greatly.
The next day, I put on the dress, but when I saw myself in the mirror, I realized I hated the color. I like light gray color, a blue-gray or gray that is very close to white, but not this dark gray… My hair blends in with the dress and I look like a member of Adam's Family.
I should have known the importance of planning for a sewing project, considering how much I put time on initial planning, sketching, sourcing the fabrics for making wedding dresses (you can see what I made in the past
here
). I think about how to construct the dress, in what order, what technique and sometimes I see myself in my dream sewing the dress. Once everything is completely clear, planned out, I start sewing. It usually goes well when I do that. Same goes for shopping for clothes or accessories. The items I covet for months before buying are the ones that I cherish for a long time. Lesson's learned!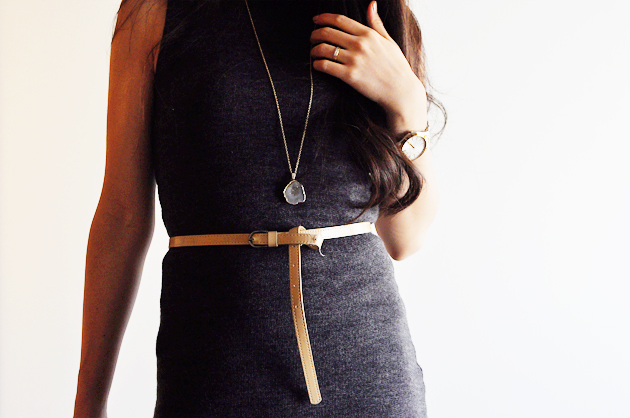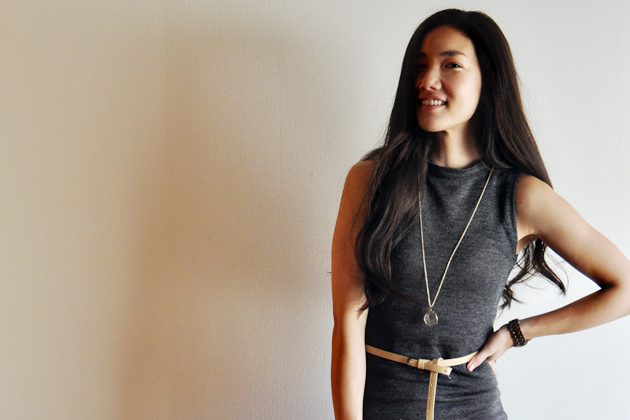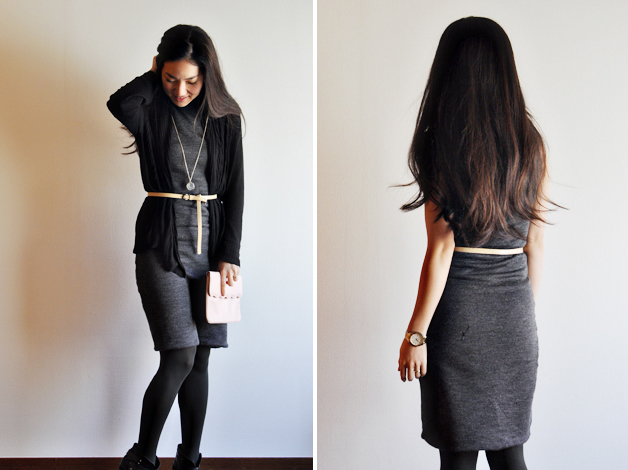 Outfit details | knit dress made by me,H&M Cardigan, Rag and Bone Harrow Booties, Forever21 belt, Thrifted clutch.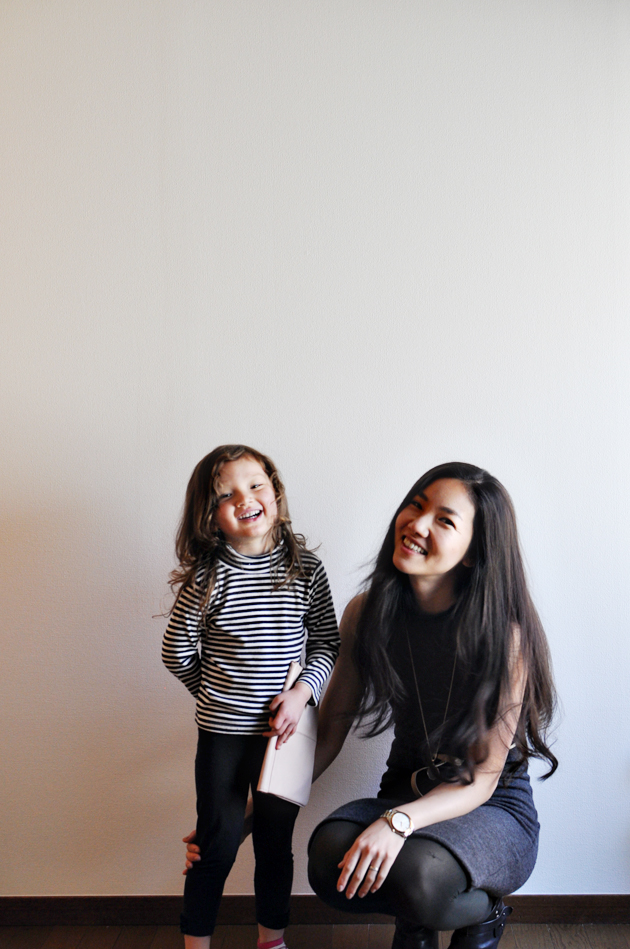 新しい洋服作りを始めるのに、計画性をもつことは本当に大事ですね。
このグレーのドレスは、ちょちょっと作りたくて、急いで仕上げてしまったのですが、やっぱり手を抜くと色々なところが着てみて気になるものです。
例えば、色は実はあまり好きじゃないグレーだし(余り布だったのでこれしかなかった)、ハイネックの後ろの部分はちょっとぼこぼこしてるし、冬服なのに布が足りなくて、ノースリーブという、なんか余り使えないワンピになってしまいました。
ウェディングドレス
を作るときは周到に計画するのに、自分の服になると結構手抜きして時間も布も無駄にしてしまうことが多いので反省です。