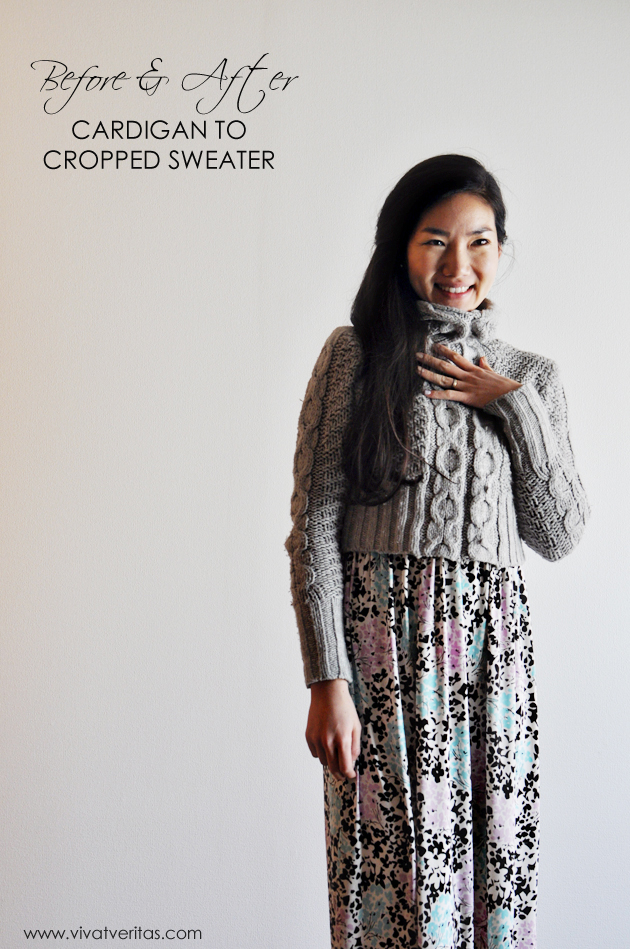 I love the cropped top trend and I hope it will continue for a few more seasons. I wore this pink floral one in the Summer and got a good amount of wear out of it; however, I didn't really get the rationale behind the cropped sweater since you wear sweater in the winter to keep yourself warm but if your belly is exposed, it defeats the purpose. I know that in my head, but when something is trendy, I just can't seem to let it pass (evidence here for the neon trend).
I'm in a bit of a upcycling phase where I'm taking old clothes and give it new life as you can see it from my last post. I bought this gray sweater cardigan a few years ago from 390 mart. It's one of my favorite shops in Tokyo! It is a mixture of vintage clothing and kitsy random zakka items like scented candles, make-up pouches and key chains. As far as I know, there are only two, in Machida city and Harajuku.
This DIY was super simple. I took off the buttons (and saved them for a future project) and sewed the front part together. The cardigan has a hood, but I sewed up as much as I can, leaving enough space for my head to go through. It resulted in kind of like a turtle neck, and it keeps my neck warm.
The cardigan was short enough so I did not do anything to make it look "cropped".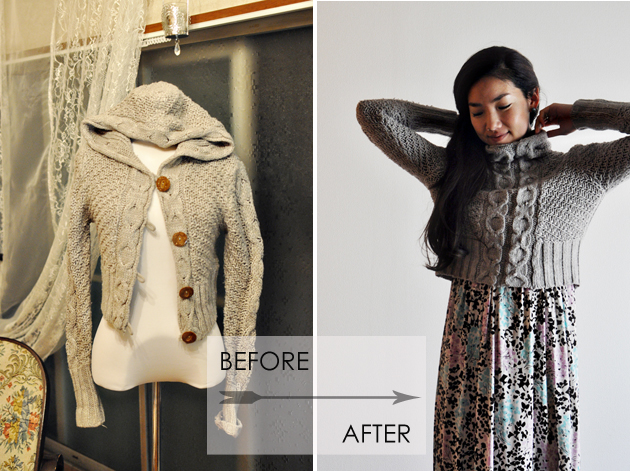 Tokyo winter is not as cold as Philly, where I used to live but it still gets pretty cold in winter. I go everywhere by bike, so I usually have to dress appropriately to bike outside. I wore this over a maxi dress I made so head to toe was covered.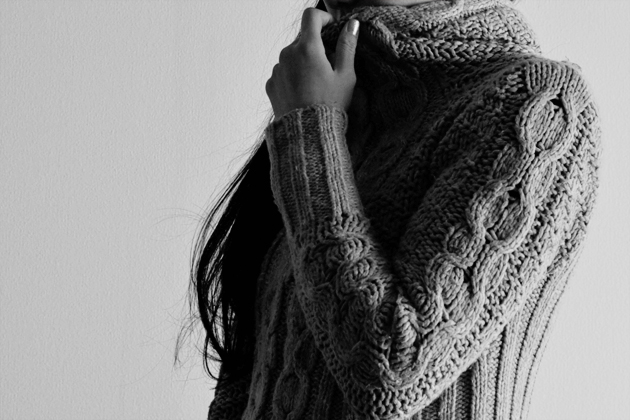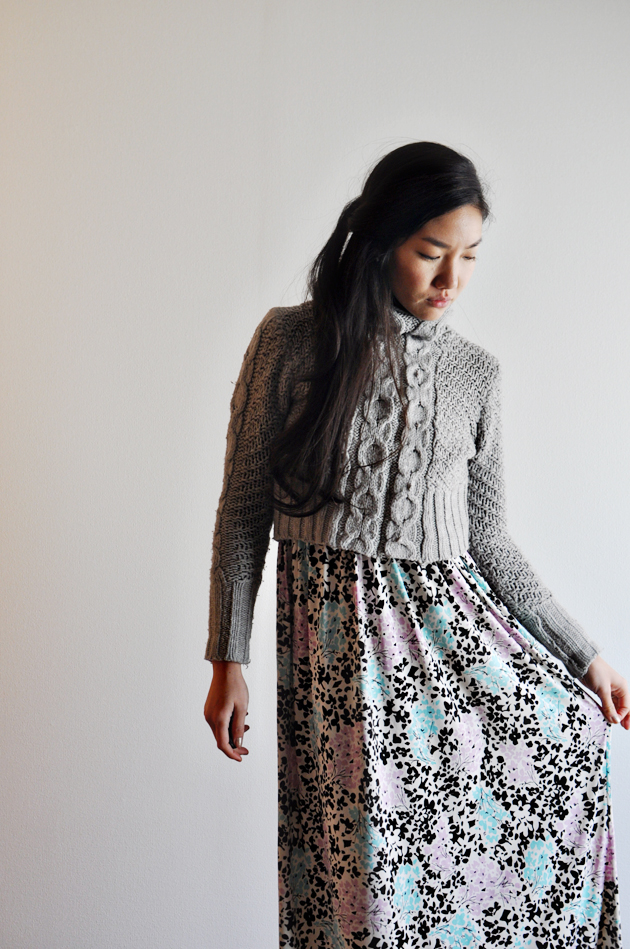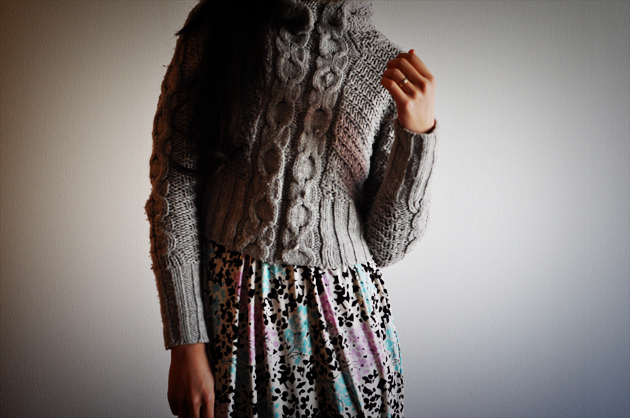 また洋服をリメークしました♥
390マートで数年前に買ったカーディガンのボタンを外し、前を縫い合わせてクロップセーターに。

{find me elsewhere: shop, facebook, etsy, twitter, pinterest, instagram}