DIY Nursing Cape
Since turning 30, it feels as though everyone around me is having a baby. Whenever the time allows, I try to come up with some handmade gifts. This cape was particularly special to me since it was a request from my friend whom I made my first wedding dress for back in 2011. She told me that she wanted a cape that has a wire in the top hem to adjust the movement and have a peek at her baby while nursing. Also, she told me that the capes that are currently on the market are all similar, mostly made in liberty print cotton. She wanted something different for nursing her baby boy.
I went to a craft shop called Yuzawaya and online chatted with her to choose the fabric. She picked this cute car print, which is perfect for a boy! The production of the cape is pretty straight forward. Let me know if you have any questions and if you like this cape, please share the picture and tag me on instagram (@vivatveritas).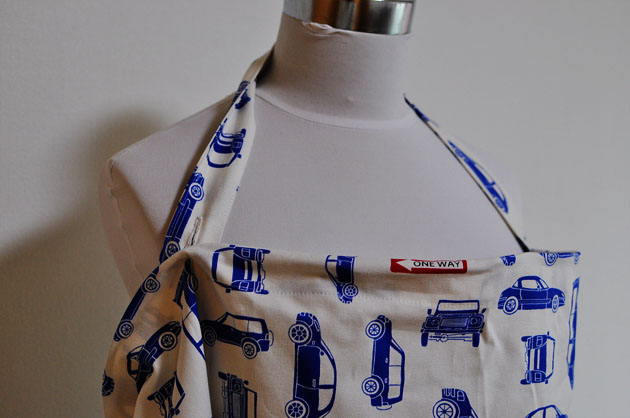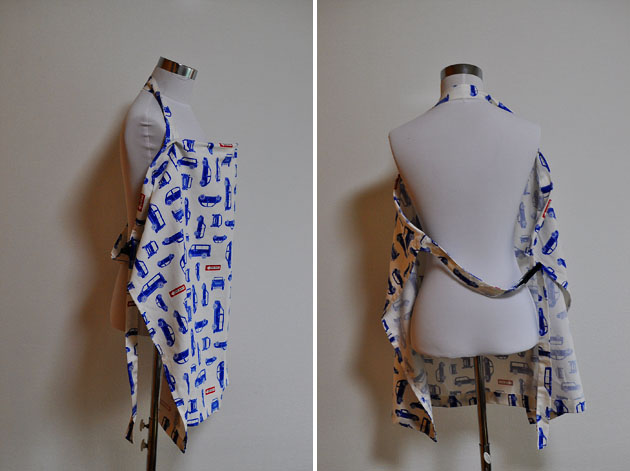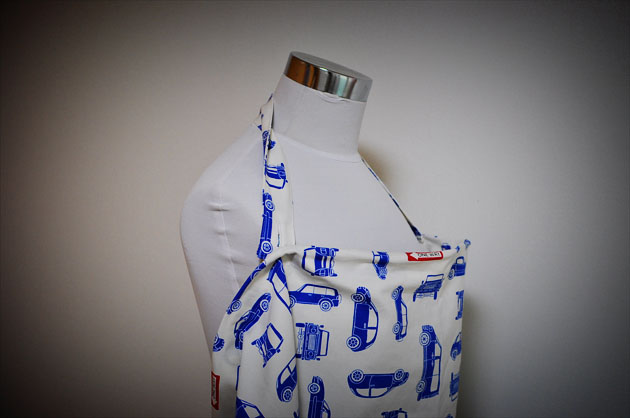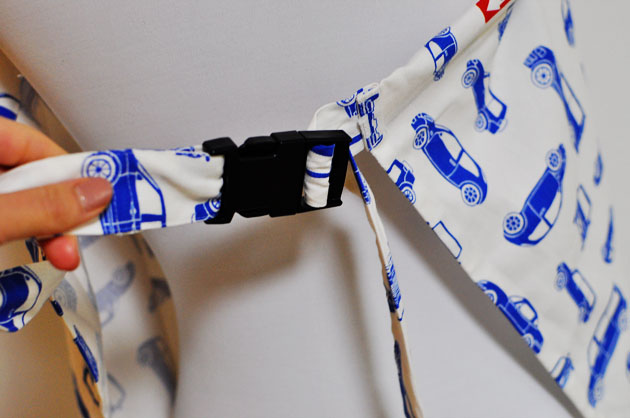 Fabric: Non-sheer cotton or poly mix cotton without stretch. I used a cotton twill with medium weight that I bought from Yuzawaya(ユザワヤ).
Material: 1 meter of fabric, 90cm of wire, tread, 1 button (I used 2cm diameter), and a strap buckle.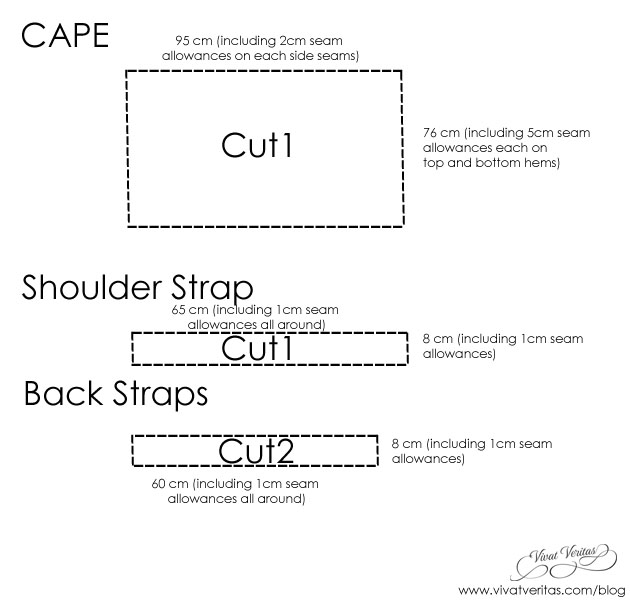 1. Cut the fabric according to the diagram.
2. Fold the top of the fabric by 2cm and press. Fold again by 3cm and press. Sew the folded hem.
3. Cut the wire for 90cm and bend the both ends so that the wire won't poke through the fabric when you insert it in the top hem. Insert the wire in the top hem sewn in step 2.
4. hem the side seams. Fold by 1cm and press and do the same again (total side seam allowances are 2cm each side). Sew the side seams being careful not to sew the wires since that will break the needle!
5. Hem the bottom in the same way you did for the top hem (see step 2).
Making straps
6. Fold the straps in half with fabric's right sides facing.
7. Sew with 1 cm seam allowances leaving a small opening (3-4cm) so you can turn the straps inside out.
8. Using bodkin, turn the straps inside out and press. Top stitch all around the straps, closing the opening you left unsewn in the step7.
9. Attach the neck strap in the place marked in the diagram. Attach a button in the other side. Sew a button hole on neck strap.
Attach back straps
10. Attach the back straps in the marked place. Attach a buckle on the other end of the strap.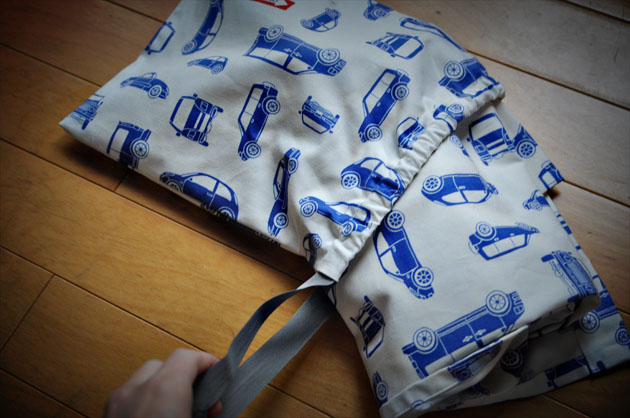 I made a matching draw string pouch to store the cape.
Here is a tutorial on how to make reusable nursing pads. More ideas for baby shower gifts here, here and here.
友達へのプレゼントに、授乳ケープを作りました。
トップに針金入りで、赤ちゃんの顔を見ながら授乳できるタイプです。
こういうタイプの授乳ケープはリバティプリントが多いので、友達からのリクエストで車柄の布で手作り。