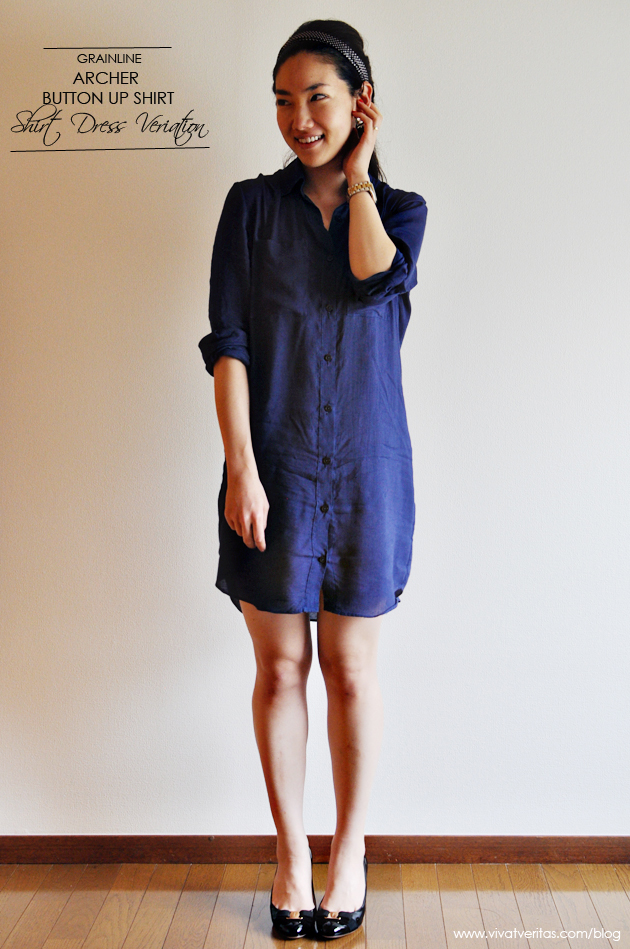 Here is an addition to my Spring wardrobe, just in time for MMM15 (My MMM12 here)! I used the Grainline Archer button up shirt pattern AGAIN. This is my fifth try of this pattern(1, 2, 3 and 4th one is not blogged). I am convinced that I totally got my money's worth for this pattern. I worn these four shirts so many times over the winter. Most of the time, I have been wearing it underneath a sweater just to add an extra warmth to survive the winter. Tokyo winter is not as harsh as say, NY, but because the houses here are not very well insulated, I had to wear warm clothes even in indoors.
Anyway, as always, I made this in size 4. The only modification I made was the length. I've already lengthened the shirt by 2 inches for my shirt version, and for this dress version, I further lengthened it by additional 10 inches. I skipped the sleeve tabs this time because the fabric was not as slippery as the silk I used before and it would hold the shape when I roll up the sleeves.
The fabric is light weight cotton lawn. It's very soft and feels almost like gauze. I bought this about six months ago in Nippori Tomato for 100 yen per meter. I was going to make Andy a button up shirt with it. I even made a muslin, but when he fitted the muslin, I was disappointed. It did not fit him at all. I used the extra large pattern from a Japanese pattern book, called "Men's shirt book"(男のシャツの本) by Ryuichiro Shimazaki. I think the patterns are designed for skinny Japanese dudes, not my weirdly shaped, boxer husband. The shoulder and sleeve parts were so off, I was at a loss how to fix it. I let it sit while I was thinking of how to correct the pattern and somewhere along the way I lost the motivation to continue. So I just decided to take this fabric for my own clothes. Sorry Andy, no shirt for you.
I love the color of this shirt. It's close to navy blue, but a bit eclectic version of navy blue, if that makes any sense. I didn't have any navy in my wardrobe, so it is a good addition. I can wear this with skinny belt, moto jacket, trench, or wear it as a jacket with t-shirt and jeans underneath.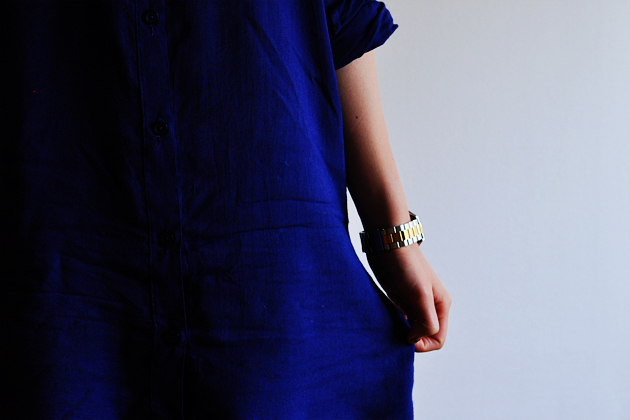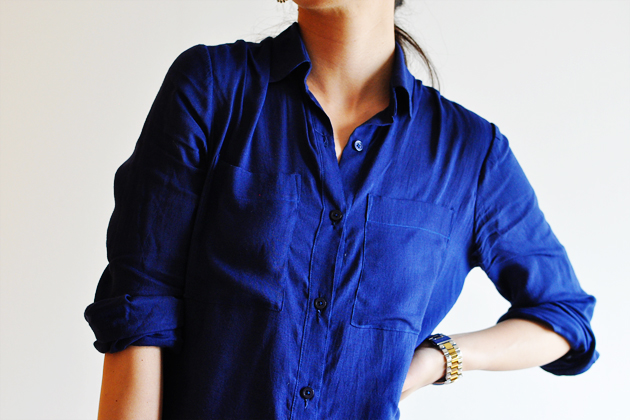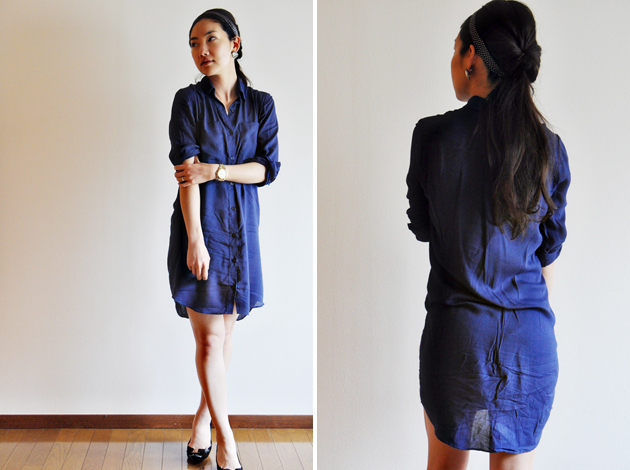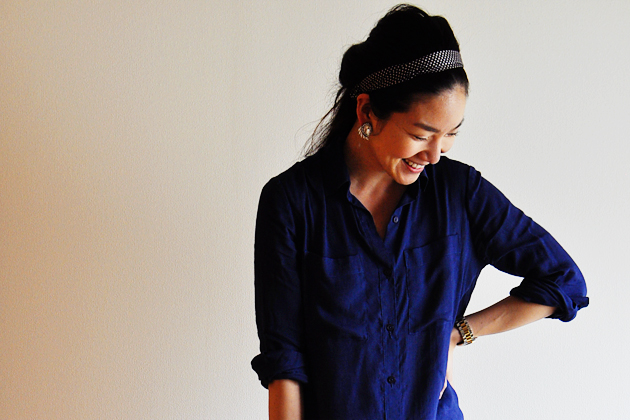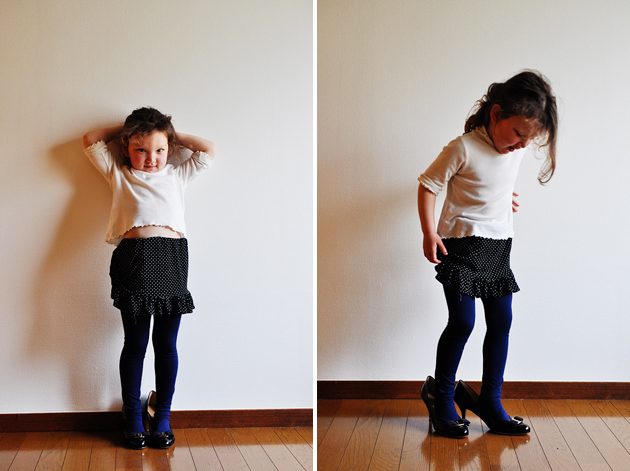 Here is Kiko, trying on my new pumps…
春に向けて、シャツドレスを1枚作りました。
生地は日暮里トマトの100円コーナーで買った、コットンローン。
100円なので、本当にコットンローンかは謎ですが、そんな感じの手触りと織です。
地直しのために洗ってから縫いましたがかなり色落ちしました。
本当は旦那さんにシャツを作る予定だったのですが、サイズが合わな過ぎてギブ。
「男のシャツの本」から型紙を使って仮縫いしましたが、肩と腕が合わなくて、胸回りもXLなのにぱつぱつで、
どう直していいか分からずあきらめました笑
変わりに、Grainline StudioのArcher Button Upの型紙を使って自分用にシャツを。
長さは25センチ近く伸ばして、シャツドレスバージョンにしてみました。