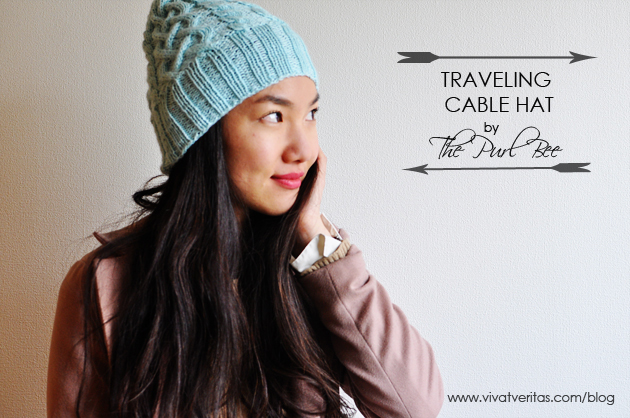 The Spring weather has been moody here in Tokyo. One day it's 25 degrees and beautiful but other days it's raining and freezing. I finished this cable knit hat just in time to get a few wears before the Spring weather fully hits. I started on this hat in mid March and worked on and off for a while, while I watched some shows. I just finished the Pillar of the Earth, British historical show that takes place in 12th century England. The show completes in eight episodes, which is great for avoiding addiction and emotional attachment.
The pattern is from
The Purl Bee
, called
Traveling Cable Hat
. It was very easy to follow and kept me entertained throughout the process. As a knitting beginner, I tend to go for very simple patterns (
here
 and
here
), like only rib and knit stitches or only purl stitches kind of patterns. The problem I found with those patterns is that it is rather boring. Cable knit was more time consuming, but you are constantly looking back the pattern and instructions, you don't have time to get bored!
The yarns are from 100 yen shop (an equivalent of a dollar store). It's a mint color wool and acrylic mix and is very soft. I used three bolls of 20 gram yarns.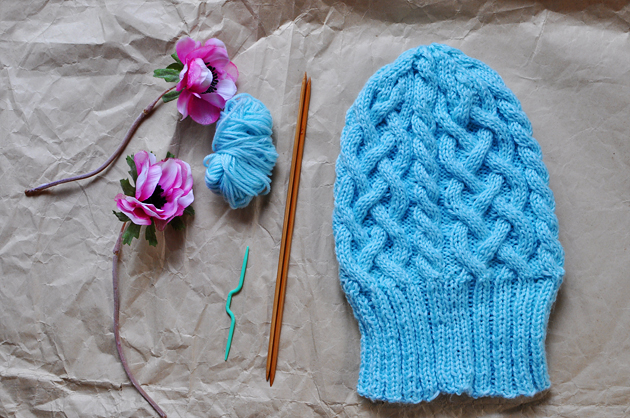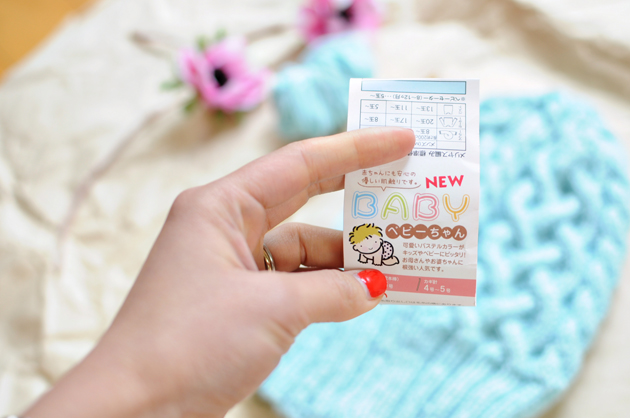 I thought I would like the color and I do, but being so near my face, I feel like the color is too strong. I tend to wear a lot of neutral colors in Winter, so I thought the pop of color might be good, but it feels so bright on my head! If you are a neutral color lover, do you feel weird about wearing bright color as much as me?
I know the cold weather is nearly ending, but I think I'll keep my knitting going. It's such a nice activity to be doing while watching TV or talking on the couch. My next project will be
Ondawa
sweater by
Brooklyn Tweed
.
Sonja
's version is great; it convinced me to finally try my hands on bigger knitting project like sweater!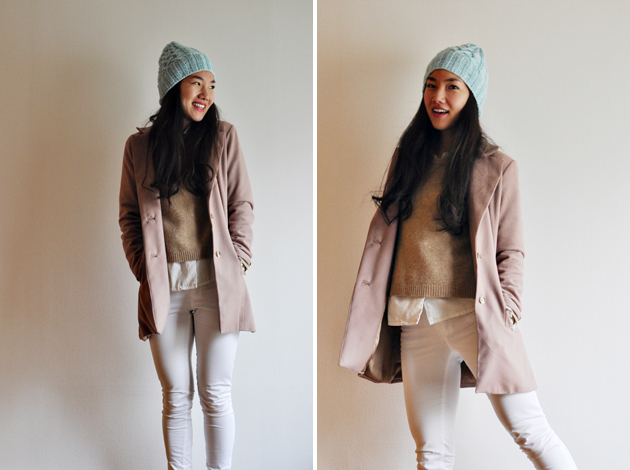 I'm wearing self-made Ginger jeans in white stretch twill, Butterick 4610 coat and thrifted button up and sweater.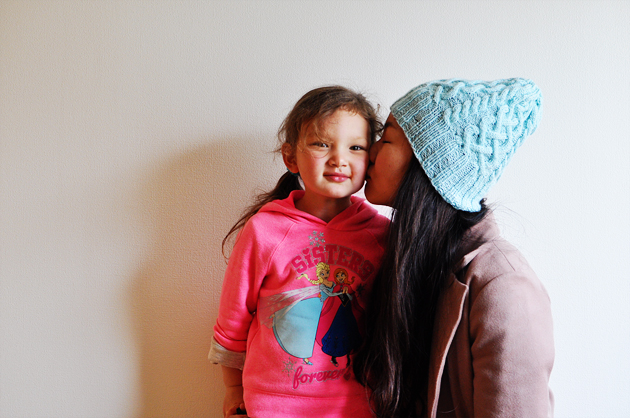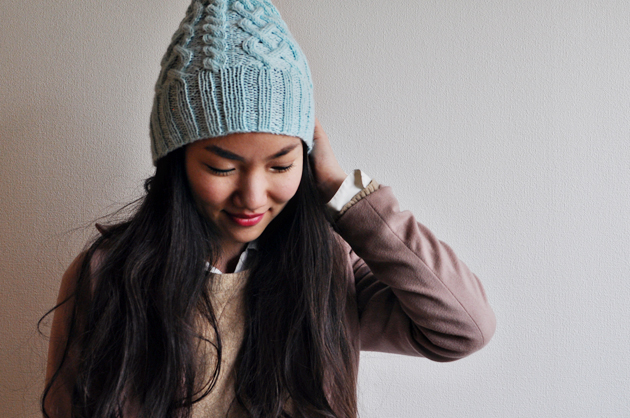 もう春ですが、また1つニット帽作っちゃいました。
テレビを見ながら、手持無沙汰になるのがいやなので、編み物好きです。
これは100均で買ったベビー用毛糸を使って、作りました。
編み方は、The Purl BeeのTraveling Cable Knit。
無料の型紙です。
日本の編み物のパターンのように、図解はないのですが、私的にはこういう文字だけの方が解りやすいです。