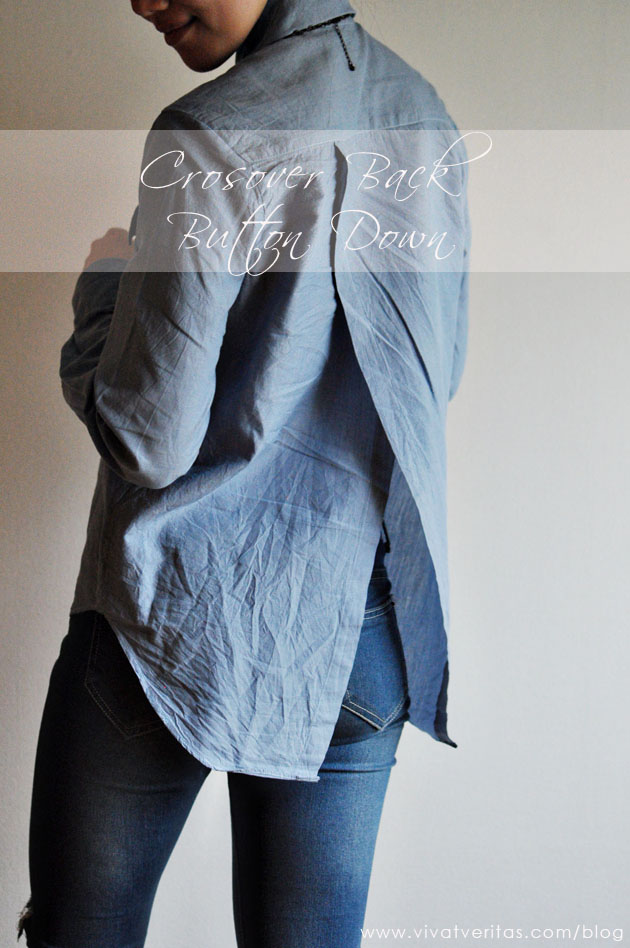 I bought two meters of chambray fabric at Nippori Tomato during the Summer, thinking of making a dress shirt for Andy. After my failed attempt (talked about here), I lost the motivation to make anything for him. On top of that, he was just given around 30 new(used of course) pieces from his friend. Even his male friend could not stand seeing him wear the same old t-shirts and sweatpants. So I thought it would be good timing to just take the fabric and make something for myself.
Again, I based this shirt on Grainline Studio's Archer button up. This is my sixth time using this pattern (my other versions 1, 2, 3, 4. The pattern fits me well and making button up is a perfect in-between project. It is intricate enough to be interesting to sew but not time consuming enough to be too daunting to start, like coat.
To change things up a bit, I modified it to make cross over back. The inspiration comes from my Fall Sewing List, particularly Antonio Berardi poplin shirt. It retails $735!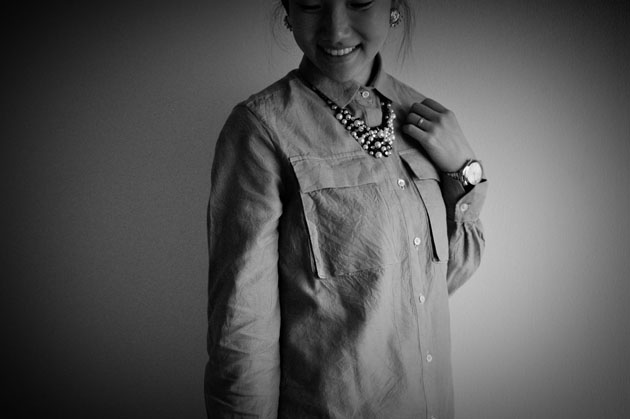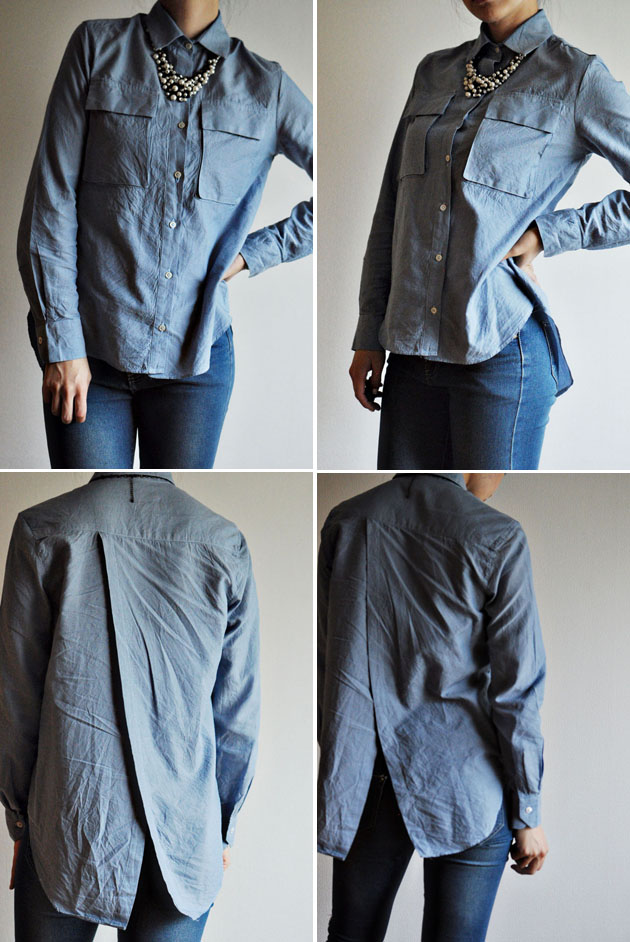 The adjustment is easy, as described below. Instead of making the center front folded, the back panel separated in two. I added 5cm in center back, and using curved ruler, cut slightly curved line toward the hem. I also lengthen the hem by about 7cm. I folded the hem twice the center back, crossed over and attached to back yoke.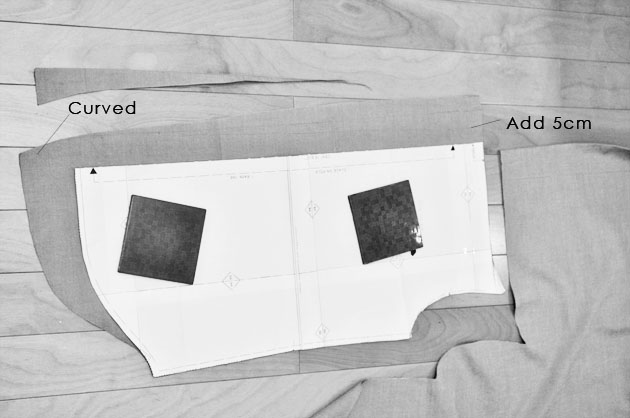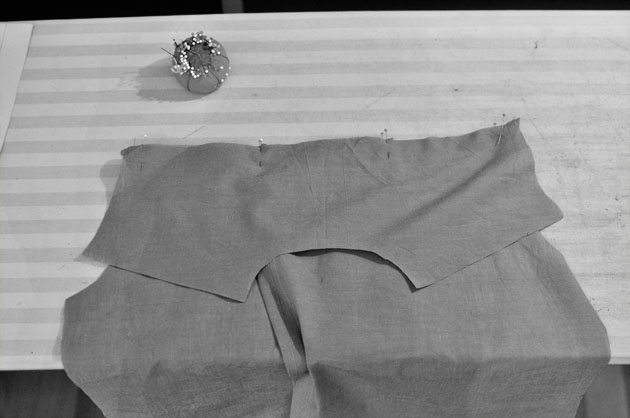 Another modification I made was the pockets. I experimented with the pocket flaps in the past in my silk version. On top of the added flaps, I made the pocket bellows pocket. I love to add little details like this to a simple button up. Also enjoyed learning new skills.
Finally, I did all the button holes by hand. I did one in the past, but working on 8 button holes by hand took longer than I planned!
Next up in my sewing cue is khaki parka using BurdaStyle pattern! Some sneak peak on my instagram.
自分用にまた1枚、デニムシャツ作りました。
ちょっと変わったデザインにしたくて、後ろをクロスに。
長さも後ろは少し長めにして、冬にセーターの下に着ても見せられてレイヤーが楽しめるように。
ボタンホールは手縫い、ボタンは千鳥掛けと、ちょっとこだわってみました。