このページを日本語で読む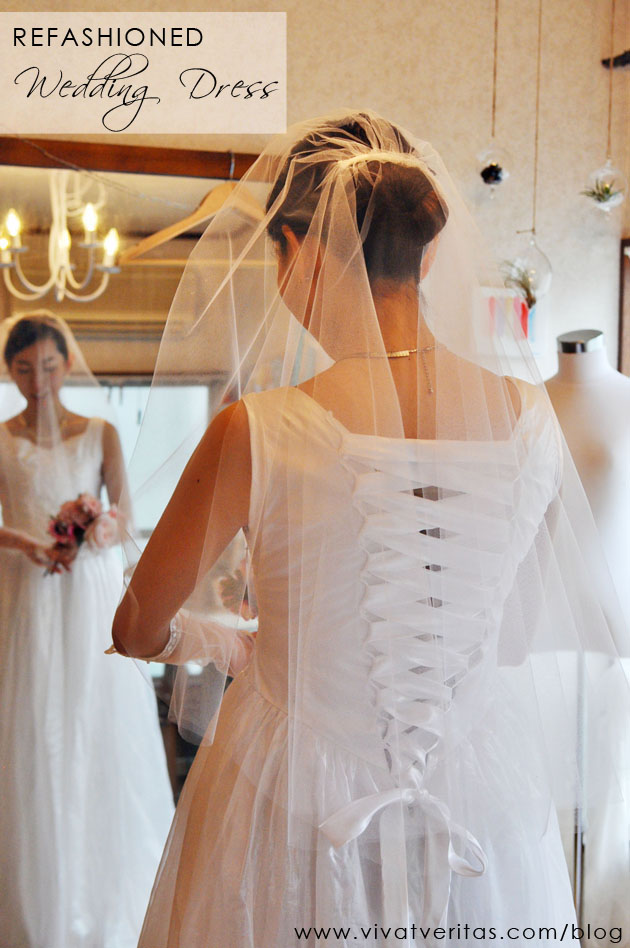 Every wedding has its story – My latest bride, Erina wanted to have her wedding to include her mom's dress. She inherited her dress from her mom who had passed some years ago. She told her wedding planner, no other details are important except for the fact that she can wear her mom's dress. Because she is pregnant, some dress shops declined to refashion it for fear of improper sizing.
I suggested that we update her dress by taking off the ruffle sleeves and add a laced up details in back. Back lace up would accommodate the size changes. I moved the center back zipper to side zipper, added lace up details, tweek a bit with darts to fit Erina better.
The ruffle sleeves had pretty floral lace so I repurposed the lace for her bridal gloves. The gloves are made with tulle. It's common to wear bridal gloves for a wedding ceremony in Japan. I know it is not so common in the U.S. I did not wear any for my U.S. wedding.
It was fun to get involved in such a special occasion and see the dress from 30 years ago transformed.