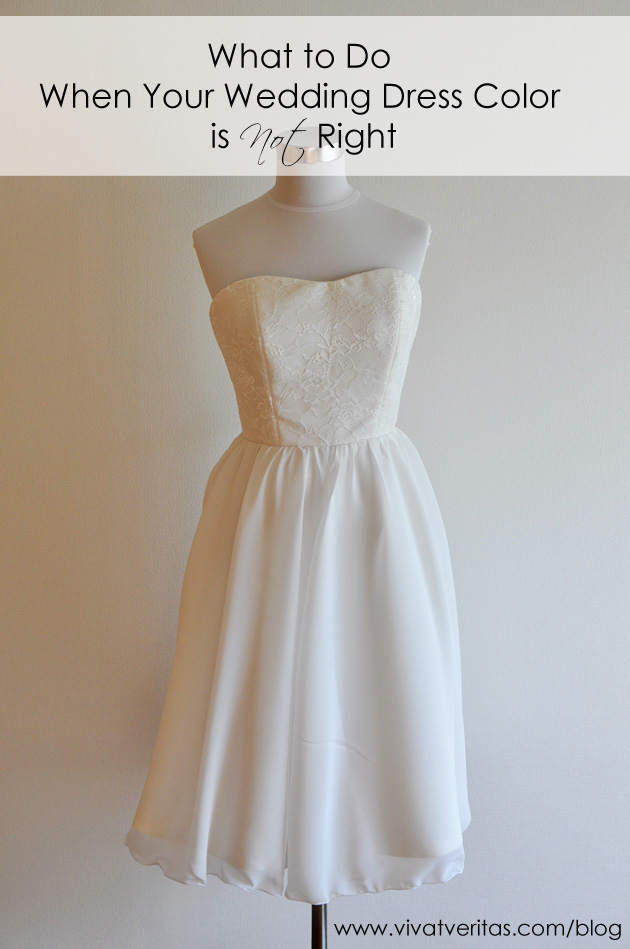 A few months ago, I received a text message from a make up artist that I worked with in the past (for this shoot), asking for help. She bought a wedding dress online but the color was not the color she was expecting. The dress was made in pure white polyester satin and organza, and it did not fit well with her skin color. This strapless sweet heart neckline dress came with an organza long sleeve top which she did not like either. She wanted the color to be more of an off-white and ivory shade. So she attempted to dye the dress with coffee; however, the color did not becaus the dress fabric was synthetic.
Here is the before and after picture. I am not sure if I was able to capture the color correctly in pictures, but the one on the left is white and the one on the right is the same dress after the modification, which is off-white.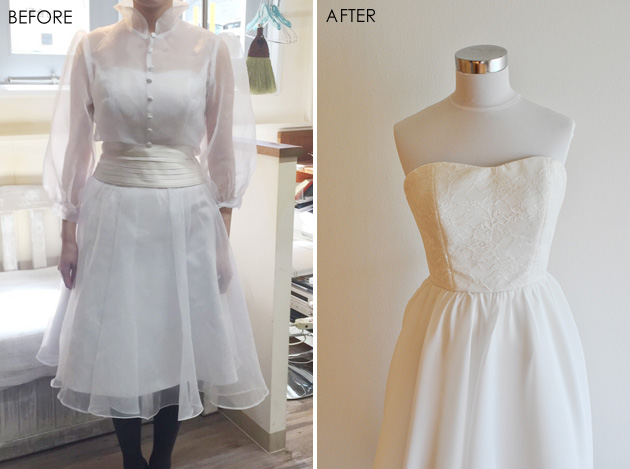 My plan was to take apart the top layers of the dress, and make new layers in off white satin, lace and chiffon using the patterns of the old wedding dress.
Here is the picture of the dress after the dissection.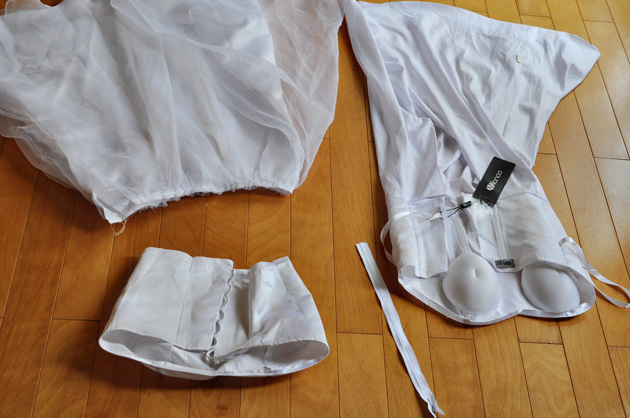 The dress bodice with off white satin and lace layers added.

Here is the completed dress!
If your wedding dress color is not what you like, you can make the top layer based on the original dress. It is much easier and quicker than making a dress from scratch.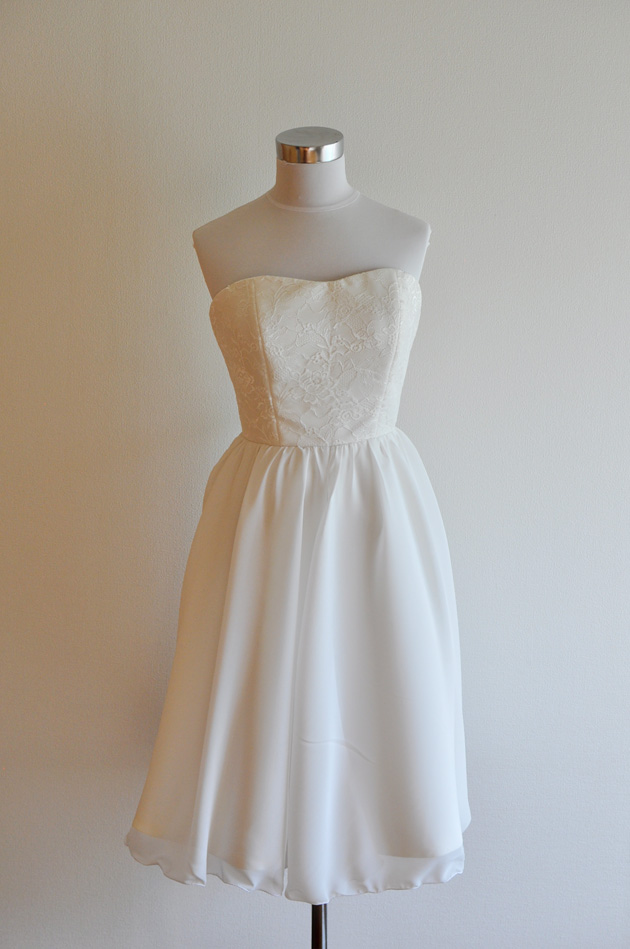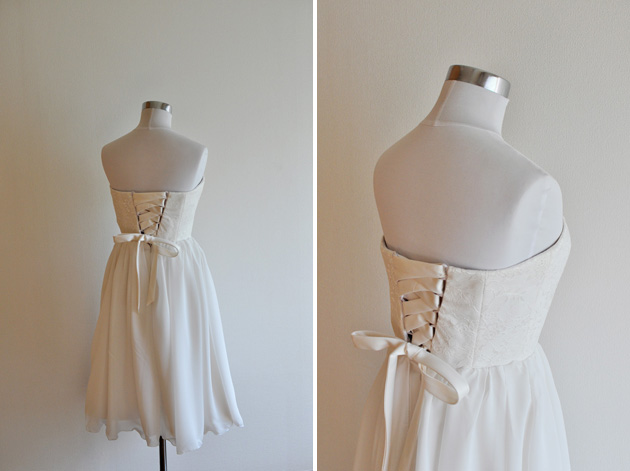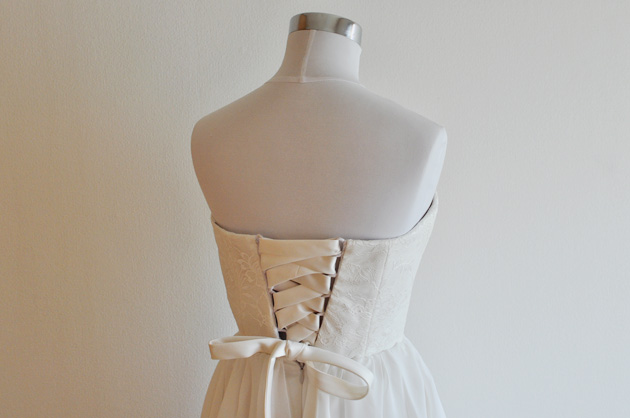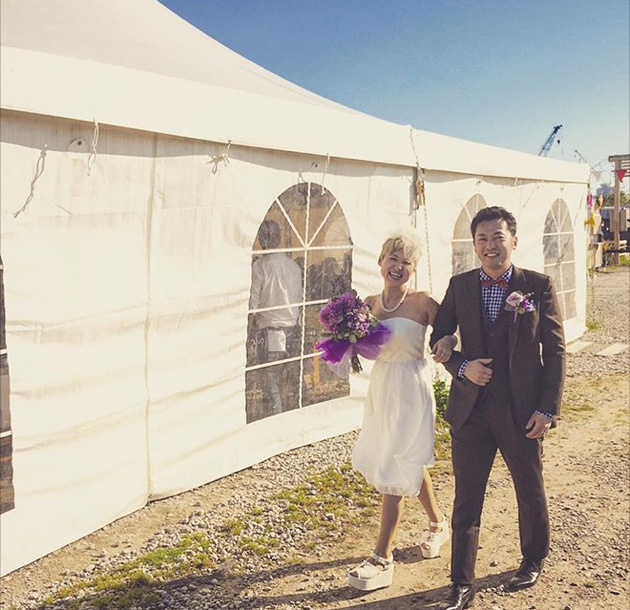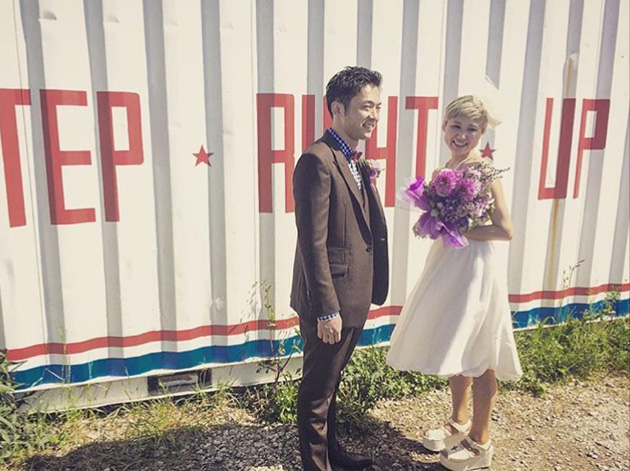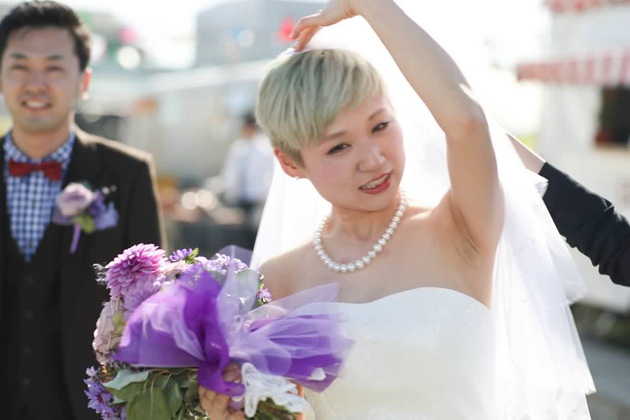 このページを日本語で読む