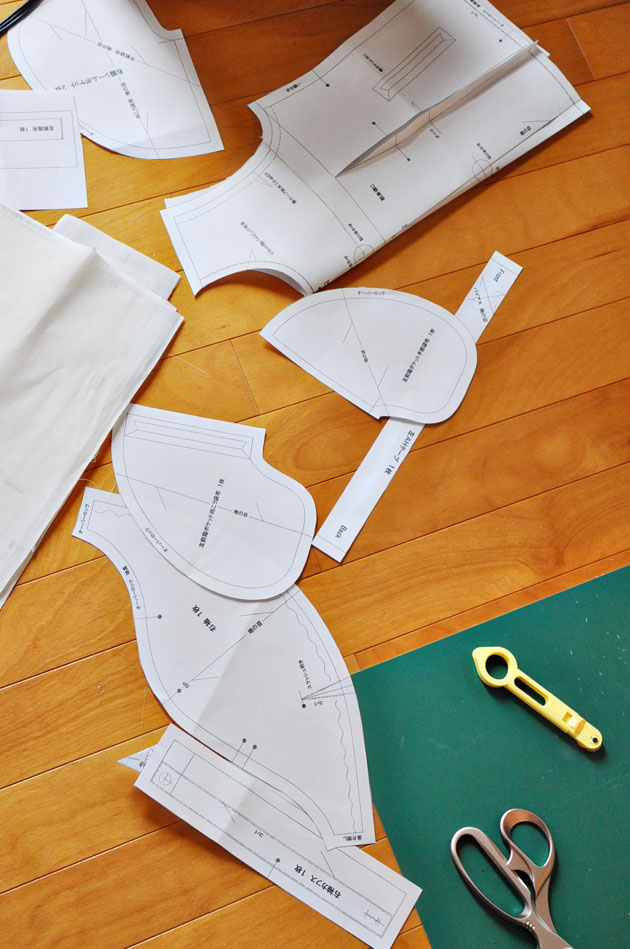 Several typhoons have hit Japan this past month. It has been raining non-stop. Although I long for a dry sunny days to be out and about, when it rains like this I try to take the opportunity to stay in, sew and listen to podcasts. Today I listened to an interesting episode of the Tim Ferris show.
It features Jocko Willink (@jockowillink) who co-founded Echelon Front, a leadership and management consulting company After retiring from the 20 year service in the US Navy.
It's a long episode (an hour and a half), and I did not really care for his very military-ish view of the world (the U.S. so generously fixed Japan after the World War II by dropping atomic bombs! And America helped Vietnam! And Afghanistan! He might be right who knows, but nonetheless it's hard to swallow). Nonetheless, there were some good parts. If you are interested in what I thought was the best part, listen from minute 43 about "being creative" and minute 55 on "motivation and discipline."
"Don't count on motivation; count on discipline." – Jocko Willink
All of us have suffered from lack of motivation in some way or other. I've read in some craft blogs about how to stay motivated. There are many times after putting the kids to bed I just want to crash on the couch and watch movies mindlessly rather than sewing.
Willink says motivation is unreliable when it comes to accomplishing goals. It's about discipline. Make yourself do it. Don't wait for motivation to come.
His statement blew me away. It was liberating to know that I don't have to wait for the motivation fairy to arrive and swing her magic wand; rather I just have to do it whether I feel like it or not if I really want to be good at something.
It reminded me of the Michaelangelo  exhibition I went to a few months ago. Along with his paintings, the museum exhibited some of his drafts and sketches. It said they found thousands of rough drafts. If it takes Michaelangelo thousands of rough drafts to paint well, I'm sure it takes thousands of hours of sewing for me to be good at this sewing thing.