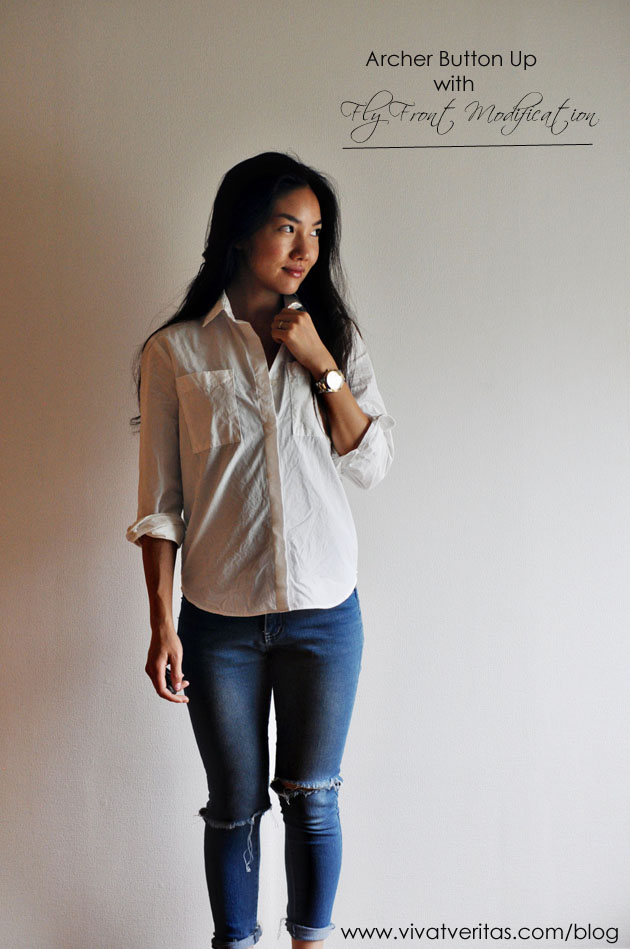 You might be sick of me talking about the Archer button up by Grainline Studio but whenever a new season arrives, I find myself using this great basic pattern again and again. This is probably my seventh time sewing this pattern. If you are curious what my previous ones are like, type in "archer" in the search box on the right top corner. I've made it in silk de chine, chambray and chiffon to name a few. This time I decided to make it in white shirt fabric (probably mix of cotton and polyester) with fly front modification. Fly front modification is easy and it gives it a cleaner look than regular button band. I can see myself reaching for this shirt at least once a week in an upcoming cooler weather. It is perfect to layer underneath the Hudson sweater (by Brooklyn Tweed) I'm knitting.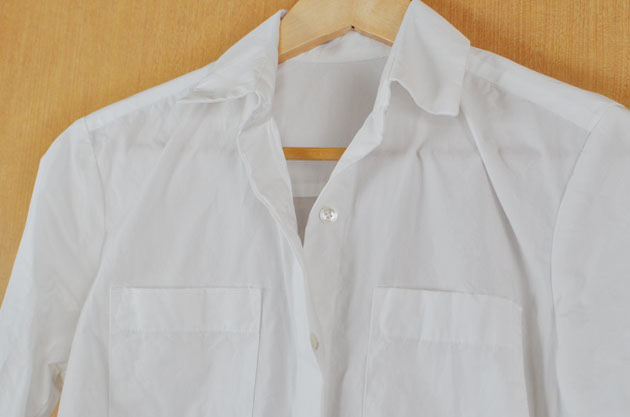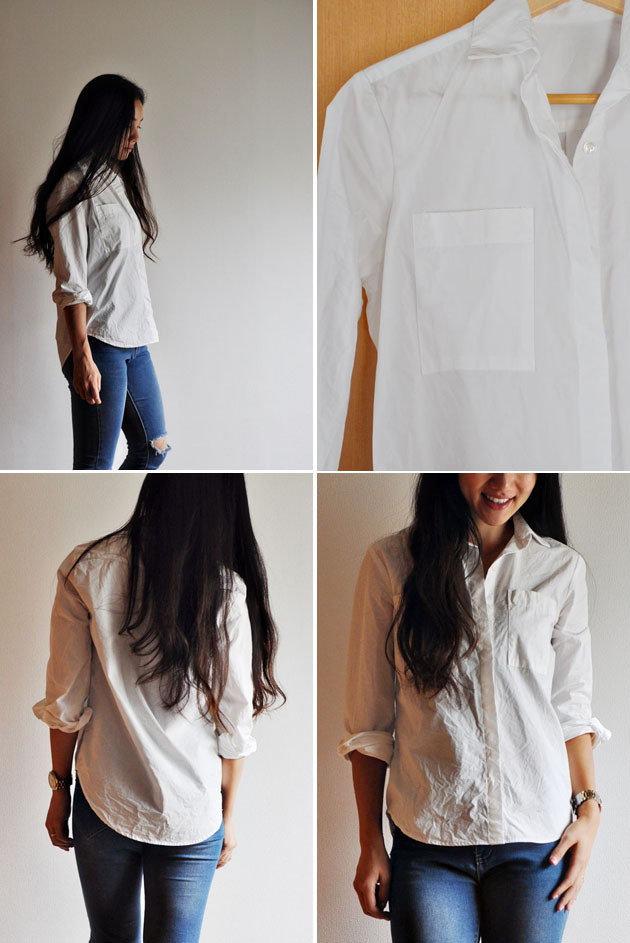 I made the shirt in size 2 as usual and lengthened the back of the shirt by 5cm.
In order to change the front to fly front, I extended the center of the right front pattern piece by 10cm. When you make fly front, you do not have to use button band pattern piece. Then you fold the front like a bellow and give it a good press. I made sure that the outer fold is 1mm longer than the rest so when you wear it, it completely hides the button band.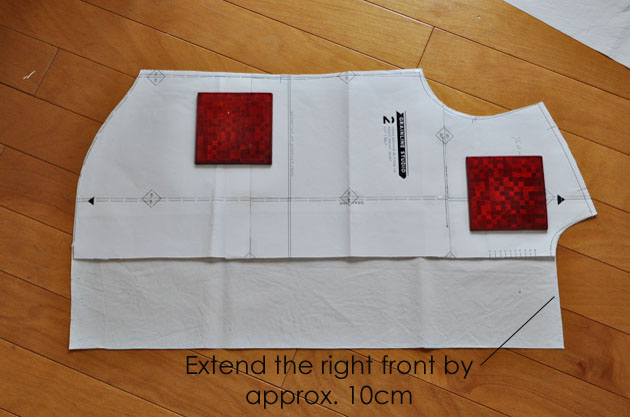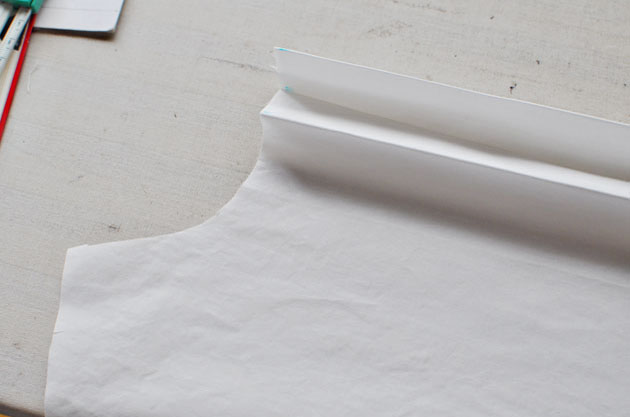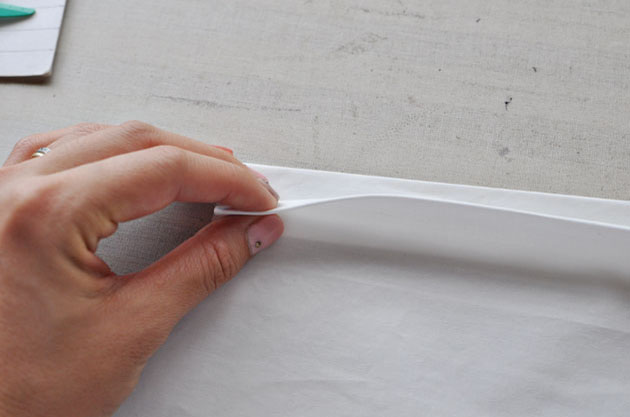 The button holds are worked on before attaching the back yoke and collar.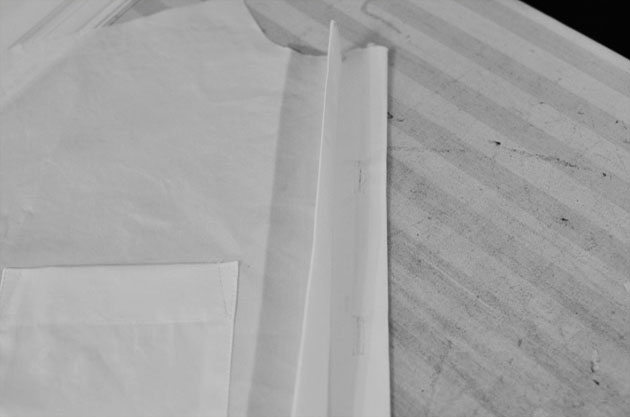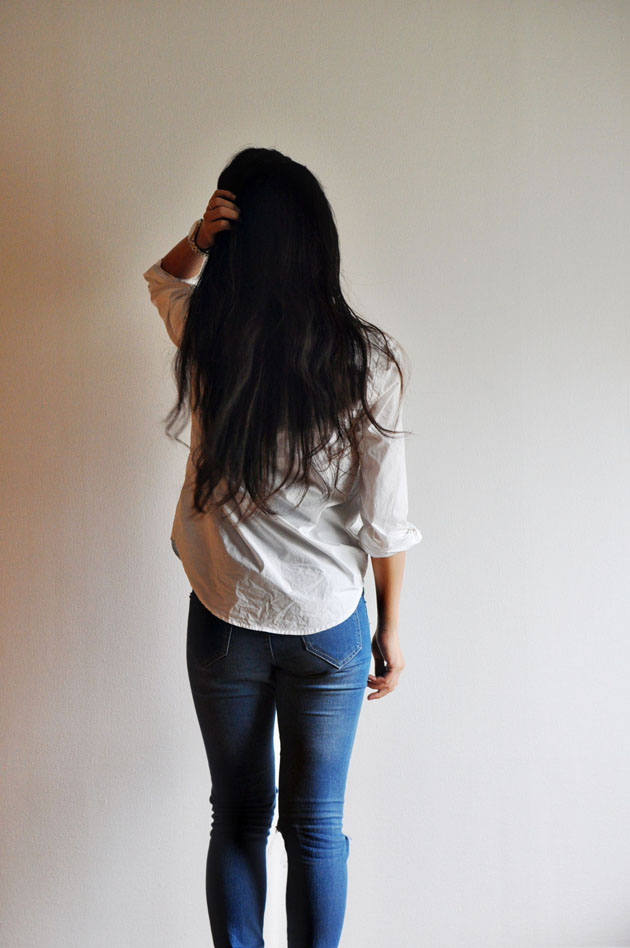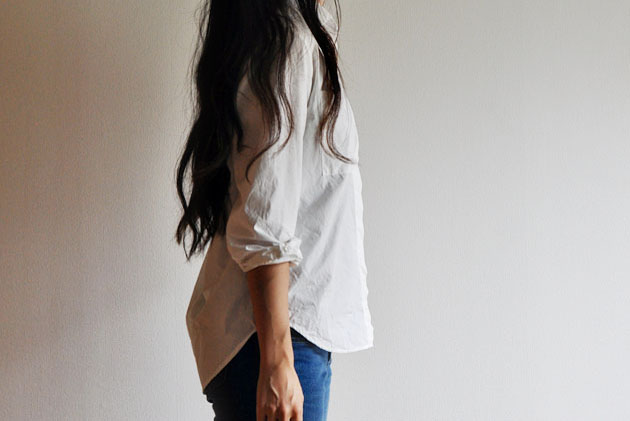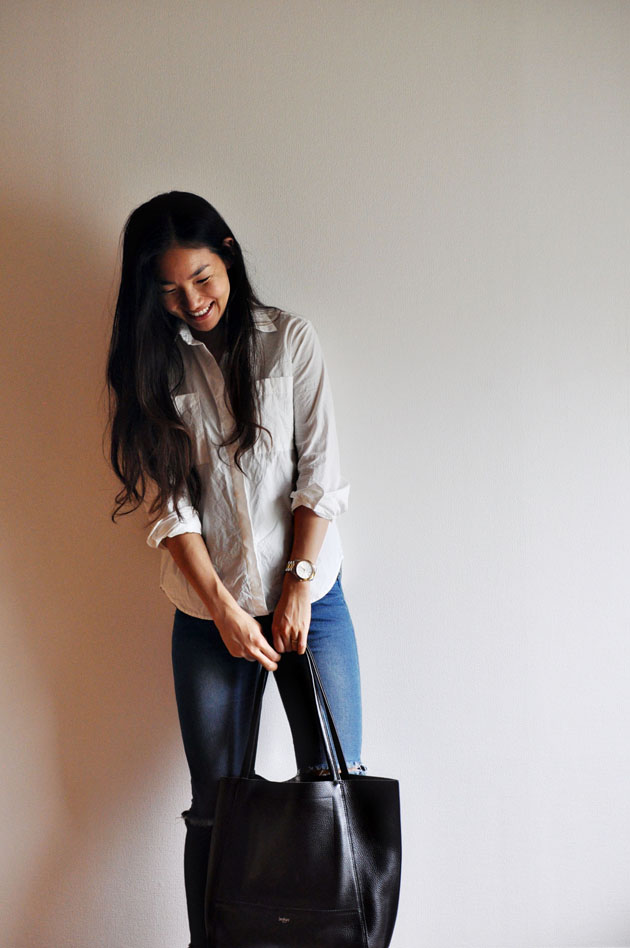 Worn with $10 jeans I bought online and distressed, Michael Kors watch and botkier tote (Promo code MAINEVENT16 to receive 30% till 10/14/2016! Details here)