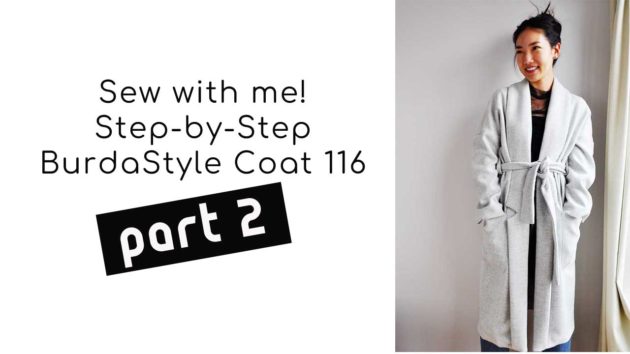 Sew with me BurdaStyle coat 08/2016 #116!
In this video part 2(part 1
here
), I continued sewing the pockets and lining, added a decorative detail to lining neckline, which was not included in the pattern instructions, and finally tried on!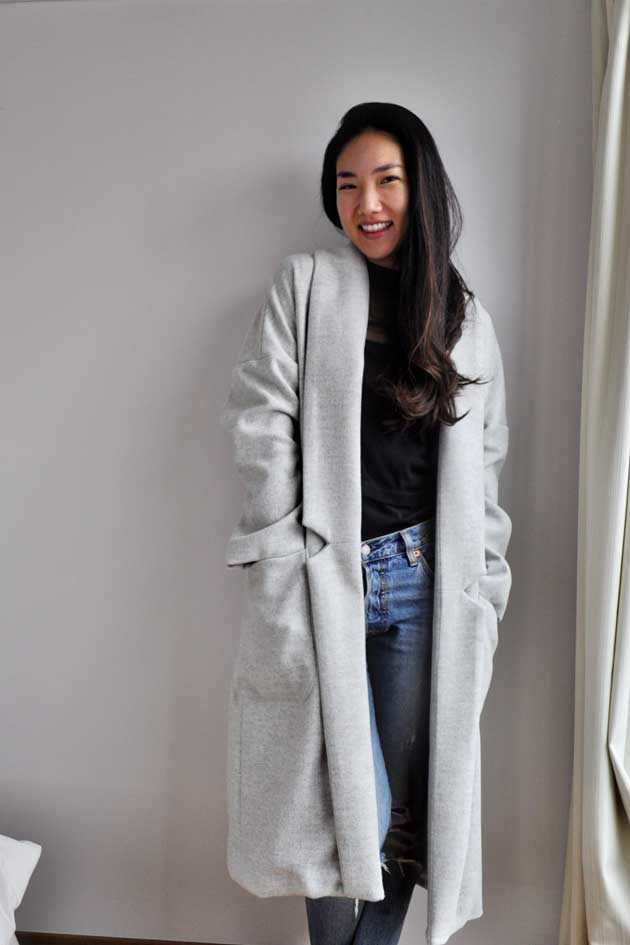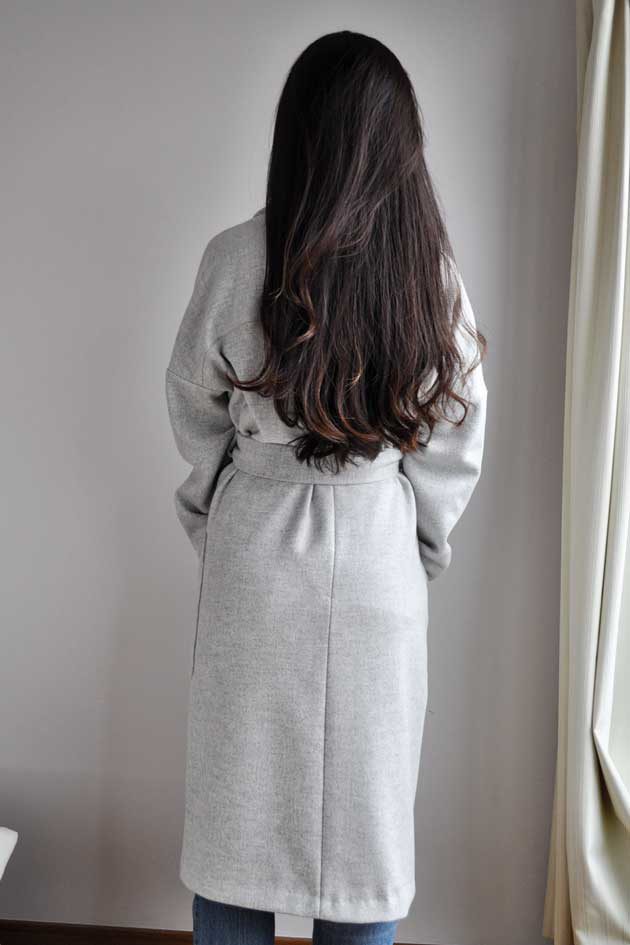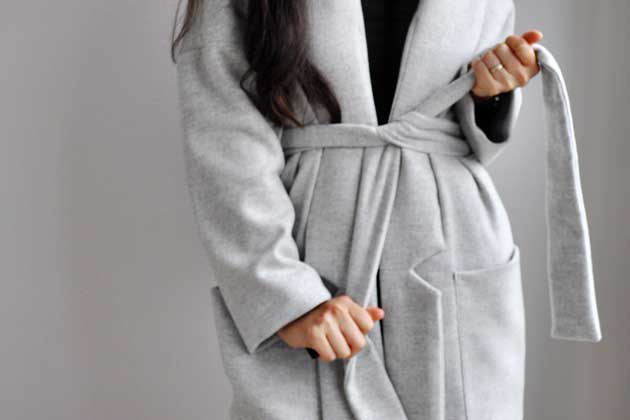 Watch BurdaStyle coat 08/2016 #116 Part 1, Part 2
---


Table of contents
0:00 Patch pockets
3:31 Unlined coat try on
3:58 Lining
5:40 Decorative details for the lining neckline
6:41 Finished coat try on
6:50 Sew lapel folding line
7:55 Final try on
8:26 End note
Sewing Summary:
Pattern: BurdaStyle Trench Coat 08/2016 116
Fabric: Wool, viscose, nylon mix light gray fabric from Nippori Tomato (similar here
)
Sewing time: About 5 hours

Modifications: 1. narrowed the sleeves, 2. shorten the sleeve hem by 2cm, 3. added a contrasting color trim around neckline of lining, 4. shorten the coat length by 5cm.
Fit: It is loose fitting. I prefer a bit more snug fitting around arms.

Difficulty: Relatively easy; good beginner coat sewing pattern.

Make Again?: Probably not, because I want to try a different coat pattern (maybe Mint Trench Coat
?) but I'm glad I made this one.
Subscribe
Subscribe to Vivat Veritas youtube channel♡