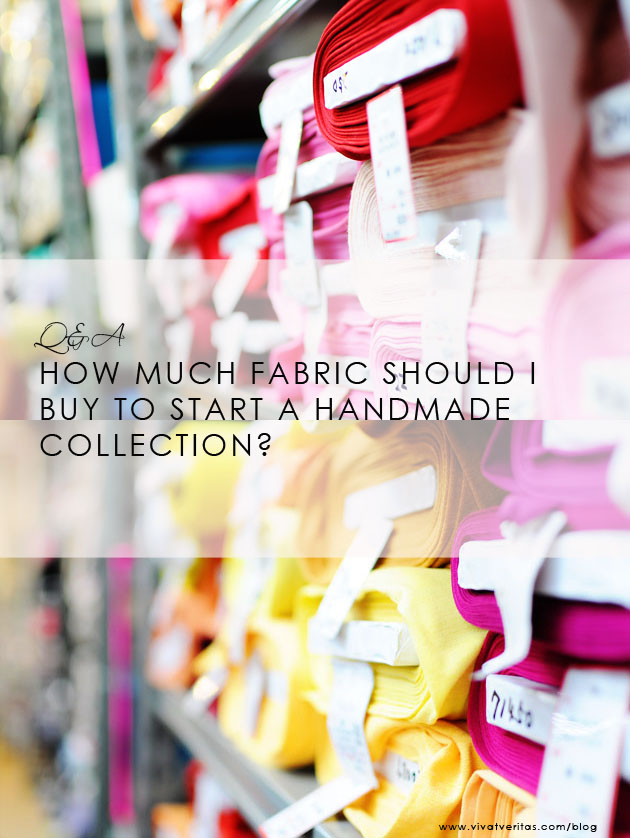 Hello everyone! Recently I have been getting a lot of requests for business, sewing and other kinds of advice. So, I thought it was a good time to start a new Q & A page section on the site. If you would like to throw a question my way, please feel free!
Hello Chie….hope you are always in the best of health. I would like some advice from you. How do you buy fabrics for every new collections you are releasing? I am planning to sew children clothing next year but I am so clueless in how to buy the fabrics, should I buy by bolt every fabric or is there any tips that you can share so I don't over spend lol. Thank you in advance.
Thank you for your message! It's very exciting that you are starting a new collection for kids clothing! I am excited to see what you'll come up with.
In terms of how much fabric to buy, I would start small. I would not buy a bolt of every fabric. I would buy fabric for 1 sample (for photoshoot and to show the retailers if your are planning on doing wholesale) and enough to sew up to 3-4 items per design. I would also choose fabrics that are readily available, and avoid discontinued fabrics in case your item is popular and you end up selling more than you can produce. That way, you can order more from the same source when your current stash runs out.
I think by starting small, you avoid overstocking items and spending too much of your capital. If you sell all your items, that's great! I would take the money you earned and do a new collection, this time a bit bigger. Maybe buy enough fabrics for 5-6 items and sew upon request.
When I first started an 
etsy shop
, I bought fabrics from sales rack and made one-of-a-kind items. Some items sold and some didn't. I took note of what sold and began to see patterns. Slowly, I started to offer some variations of those "popular items", offering them in different colors and sizes. An example of this is
this skater dress
. I buy fabrics for this dress once I have the order placed. It is more expensive to buy fabric this way as opposed to getting wholesale discount, but not overstocking yourself is more important in the beginning. One of the greatest advantages about having an online shop as opposed to physical store is you don't have to stock it with lots of physical products. This saves storage space as well.
I wish you the best of luck in your new business. I encourage you to keep on going with what you set your mind to do. Don't give up, review and revise as you go along.
Derik Siver
, the owner and founder of the online independent music store, CD Baby said the following:  "successful song writes i know, they would just keep writing and writing and writing..and just kept going.  if you keep trying it out and its not clicking,just let it go and write another song, keep moving forward. Success comes from persistently improving and reinventing". Hope this helps.
Any question that I can help with? Email me here.

Find me elsewhere: