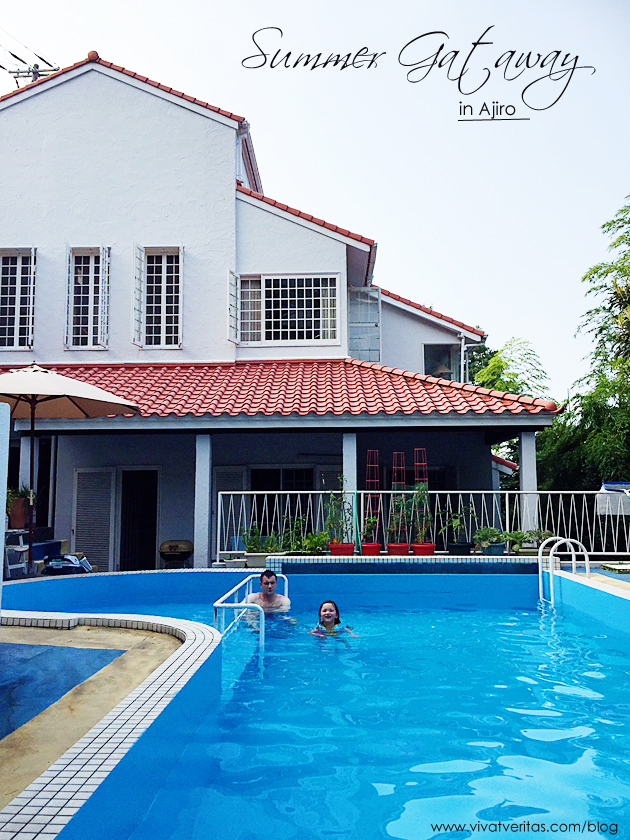 I think Airbnb is the greatest invention – traveling and finding a place to stay on a budget was a pain before, when you had only two options: staying in a hotel or staying with friends or family. Back in June, I was going through Airbnb and found this amazing Spanish style house in a place called Ajiro in Shizuoka prefecture. It is little over an hour away from Tokyo and the beach is nearby. I booked a room immediately and we just went there last weekend.
Ajiro is a quiet fisherman's town. It is one stop away from the big beach and hot spring resort, Atami. When you go outside the metropolitan area in Japan, you get a very different feel – it is quiet and people are very friendly. We asked directions to the super market from an elderly lady on the street. Not only did she give us the directions, but she also offered her friend to take us to the super market! We decided to walk since it was relatively close but it makes me smile to bump into people who offer kindness to strangers.
The place we were staying was about 1.5km away from the nearest station. The host said to take a cab but Andy and I decided to walk, since we walk and bike daily. We thought why not?! We get to see things on the way. Little did I know there was a reason for cab comment. It was 45 degrees uphill all the way to the house. It took us close to an hour. I felt horrible for Kiko but by the time we realized it was a bad idea, we could not find cab anywhere and it would have been dangerous to climb down the hill. I'm still amazed Kiko made it to the top without much whining.
The host, Yoshiko's house was lovely and she provided the experience that was more than a regular trip. It was kind of like a home stay experience. She was an amazing chief and we hung out, chatted and drank wine together. Wine tasted so good after all the walking!
Airbnbを使って、1泊だけの小旅行に行ってきました。
泊まったのはこちら。
プール付き、24時間かけ流し温泉付きのスペイン風のお家です。
レビューを見て、評価が高かったので即決しました。
素敵なおうちも素晴らしかったですが、ホストのYoshikoさんも素敵で、いつもとは違った旅が楽しめました!
すごくおすすめです。