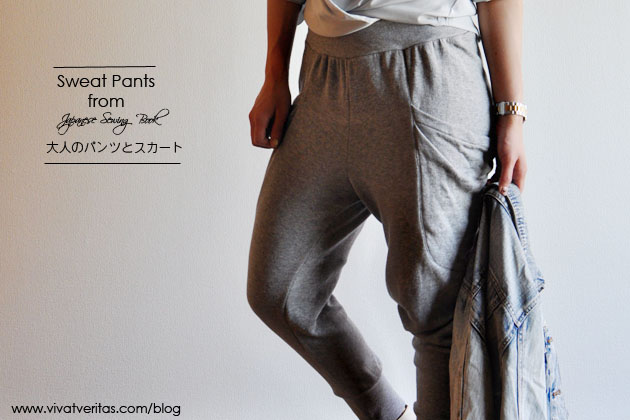 I sewed up these comfy sweatpants just in time for all the fun outings for Golden Week! In Japan, there is a series of national holidays from the end of April to beginning of May, called Golden Week. It feels as though we have a perfect weather without fail during this holiday every year – it's dry, warm but not too cold or hot. We have some fun plans as a family so I made myself these sweatpants that can be worn outside.
The patterns are from a Japanese pattern book, called Otona no pants to skirt (Pants and Skirts for Adults (大人のパンツとスカート). I borrowed the book from a local library. Since I saw the Hudson patterns by True Bias, stylish sweatpants have joined the list of "to-sew". Look at Heather with these cool sweatpants! I was going to buy the patterns but I happened to come across with this book at the library so I decided to use it instead of Hudson.
Once you trace the patterns, the cutting and sewing are super easy and quick. I made a pair without any modification (E-2, long version) first. It ended up way too big for me. From behind, it looked like I had an elephant butt

So I gave that to Andy (we match!) and they fit him well. These ones I'm wearing are my second try. I took in about 12 cm all around the hip area. They are loose enough to be comfortable but not too baggy. I also shortened the length by 4cm.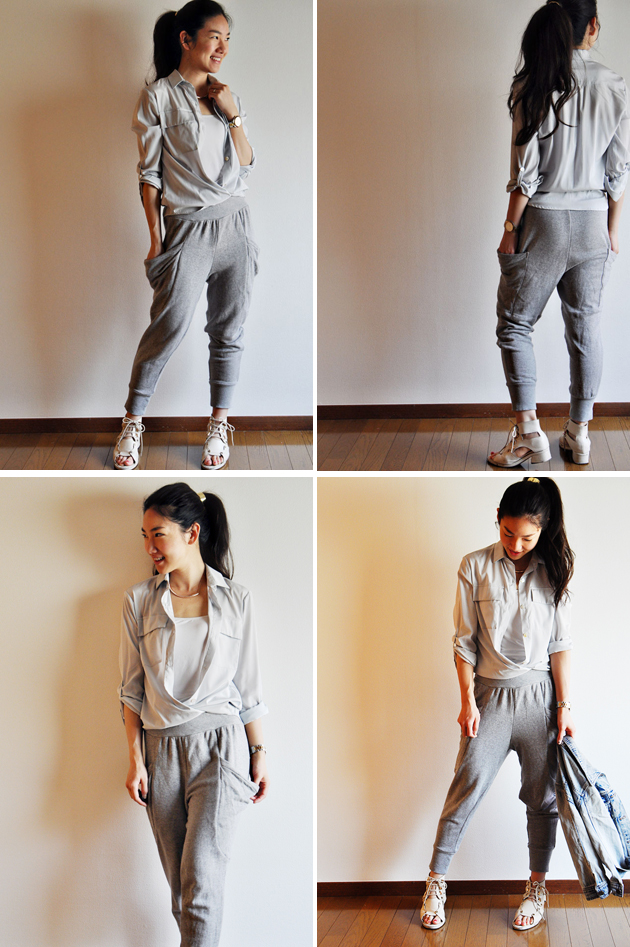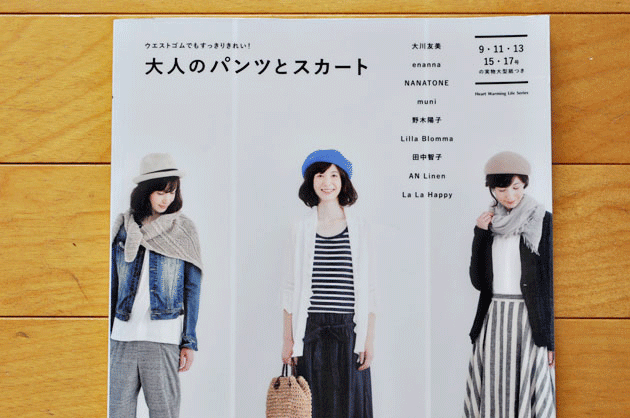 What I love about these pants are the huge pockets! There is a pleat in pocket piece and it drapes nicely. I can fit all kind of stuff here.
Both sweatpants fabric and the rib I used for waistband and ankle bands are from Tomato (日暮里トマト) in Nippori. I bought them on the second floor, knit section.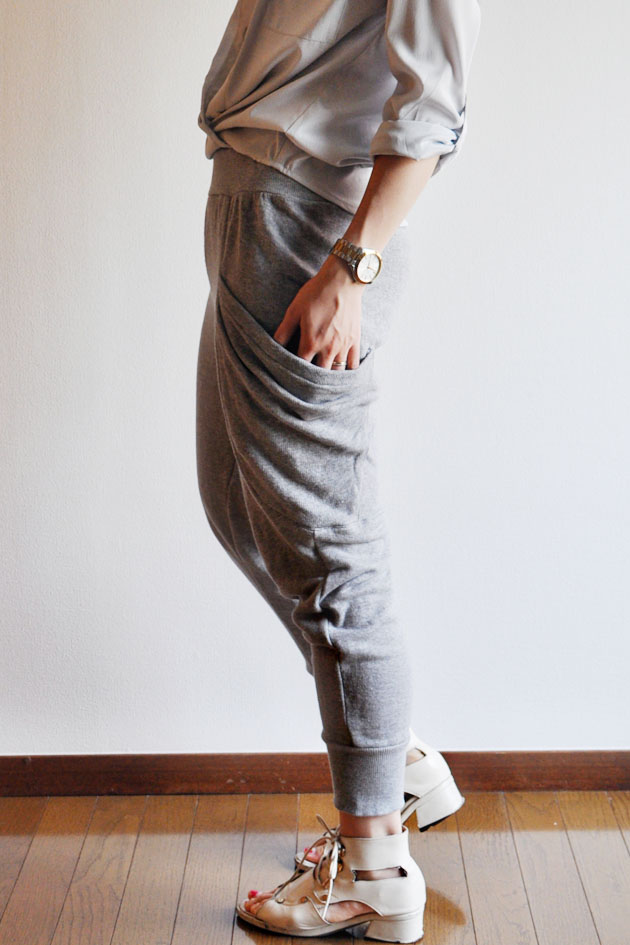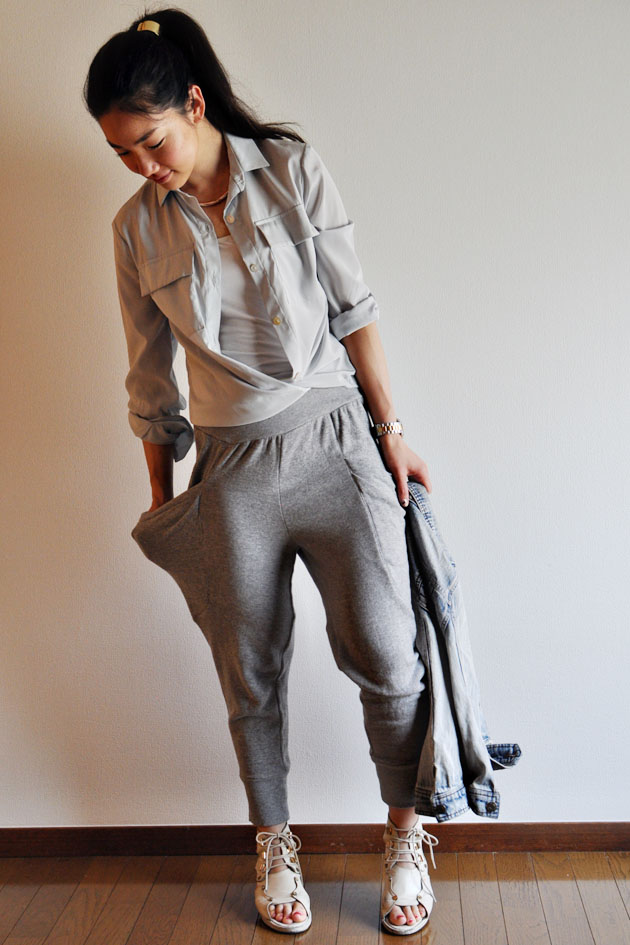 I wore this to a casual meeting the other day.
Shoes: Shop Anthom, Jean jacket: thrifted, Silk shirt: Made by me (blogged here), Necklace: H&M, Watch: Michael Kors
ゴールデンウィークですね!
色々外で遊ぶ予定があるので、スエットを作りました。
型紙は「大人のパンツとスカート」から、E-2フルレングスのジョッパーズ。
こういう、さきがしゅんっとしてるスエット、探してたのでちょうど良かったです。
本当に簡単に縫える型紙です。
慣れちゃうと1時間で作れます。
私は3着縫ったので、3つ目作るころにはプロでした♪