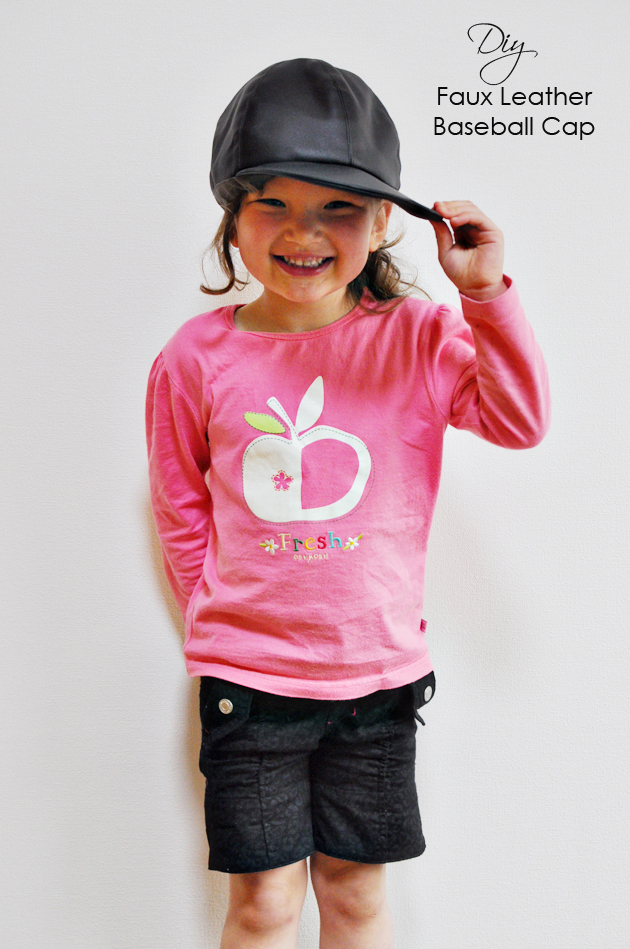 There was a time when I was obsessed with a thought of wearing leather pants. I saw a picture on Pinterest (like this or this) with some fashion magazine editor rocking leather pants and  decided it's was the coolest thing. Because real leather pants are very expensive (over $1000!!) I searched Rakuten, my go to place for cheap replica of expensive designs. I bought my pair for about $15. It is made out of matte black stretch pleather. I liked them a lot and every time I wore them, it made me feel like a rock star. But unfortunately they quickly fell apart. Look at this picture of crotch. I was sad, but at least it lasted me many wears and I've worn it for more than one year.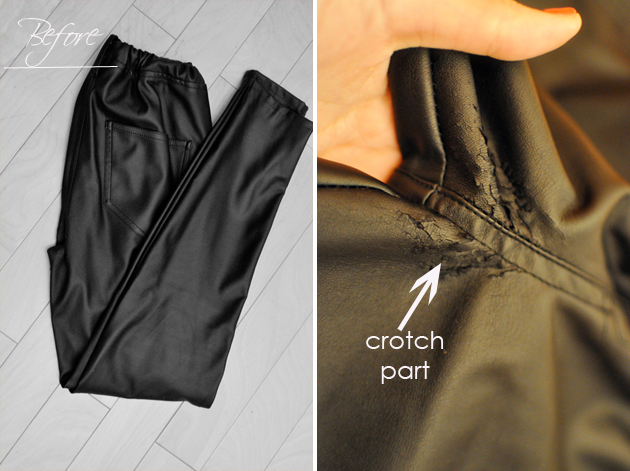 I kept the pants in my fabric stash hoping I'll get to refashion it into something new. I happened to come across with this Japanese hat making book, titled "Kodawatte Boushi Tsukurimasu (
こだわって帽子作ります
)" at a local library. I am completely new to hat making (only done
knitted hats
) but I had all the material I needed: fabric, plastic interface (left over from using for waist band for
this wedding dress
), iron-on interface and grosgrain ribbon.
It was a quick sew. Only two pieces of patterns needed! Brim and crown. Because the pleather was not sticky like oil cloth, I had no problem with sewing it with my regular needle and machine.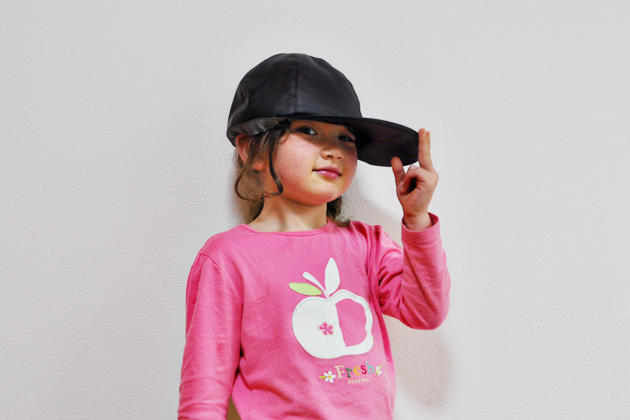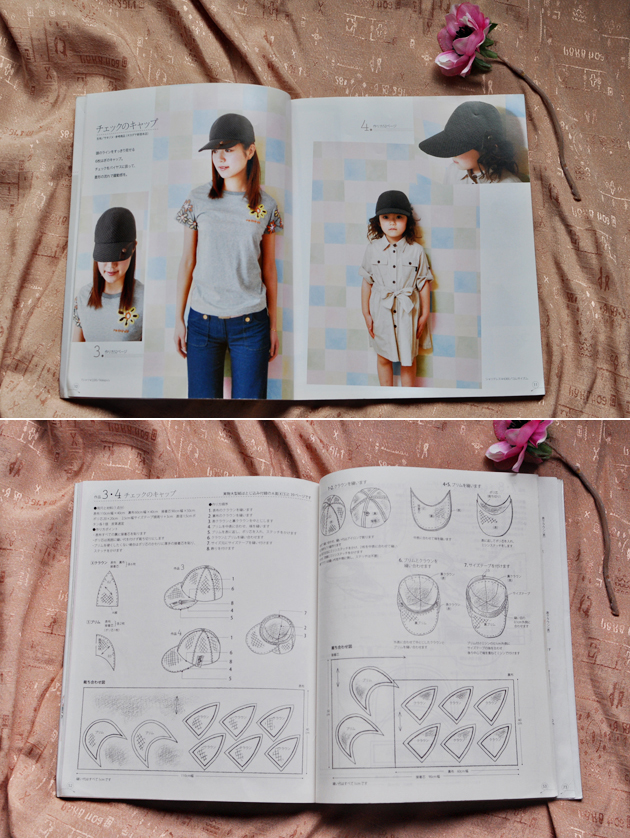 一時期ハマって履いていたフェイクレザーのパンツが破れてしまったのでキャップにリメイクしました。
楽天で買った安物だったのですが、なんかレザーパンツってかっこいいって思っていた時期だったのでなんとか再利用したくて。
図書館で借りた、「こだわって帽子作ります」という本からの型紙でキャップが出来ました。
パターンはつばとクラウンの2つでとってもシンプル。
ダークデニムとかでも作ってみたいな。