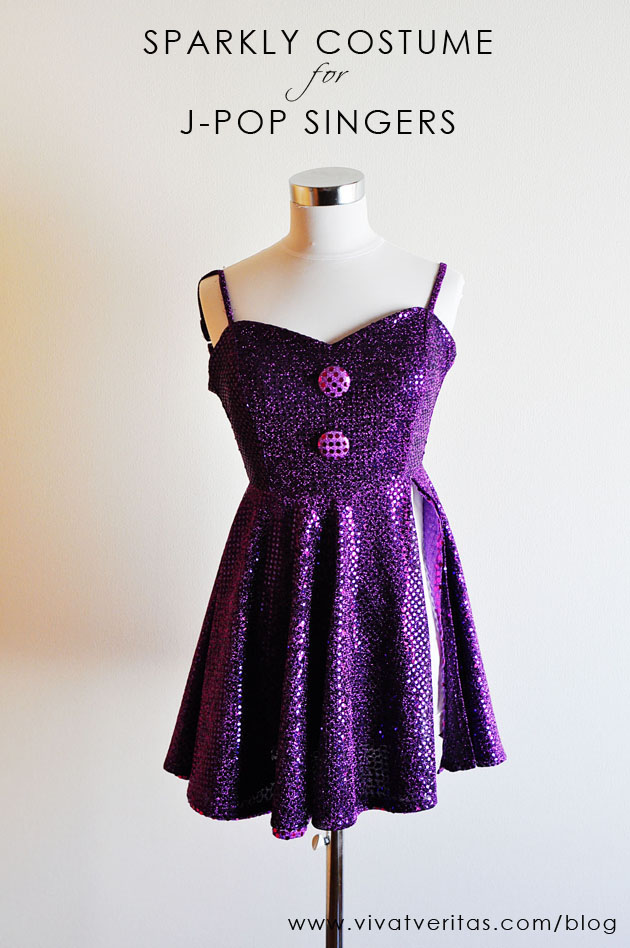 Last year, I was asked to make the costumes for two J-pop singers' re-debut. The group was originally made up of six girls, but they reduced the number to two. To celebrate the re-grouping, they performed at a live house in new outfits. I don't have a much experience in sewing costumes save making myself a Halloween costume a few years ago. From that one experience, I learned that you have to use "costumy fabrics" in order to have the costumes stand out in a crowd or on the stage. The design that the singer's PR company presented was relatively simple without extravagant decorations or a massive amount of boning. I'm thinking I could even use the same pattern and make a wearable romper for myself in the summer. I further refined the design and suggested the main fabric to be sequined paired with cape of all white fur.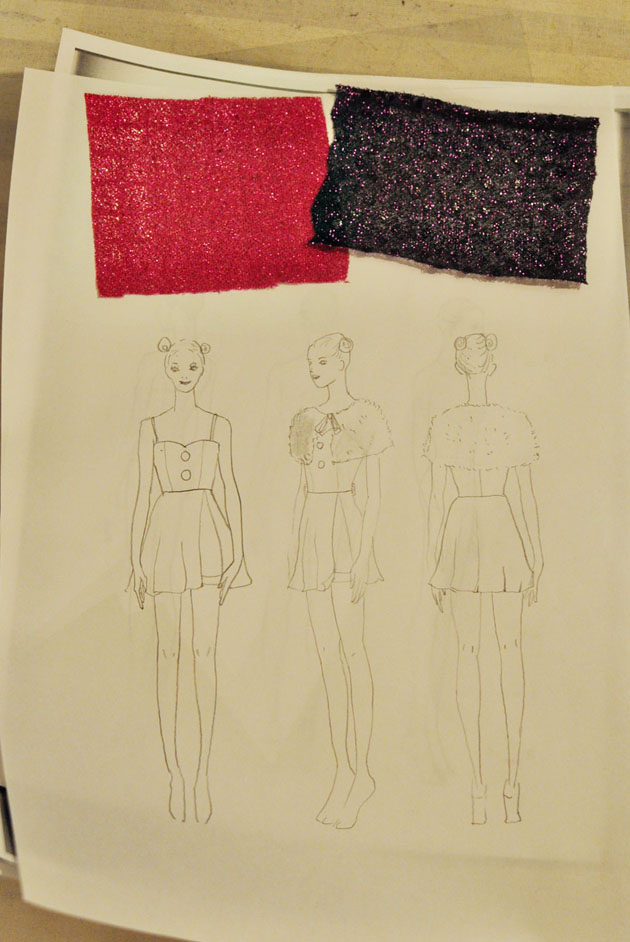 Here is my sketch for the costumes.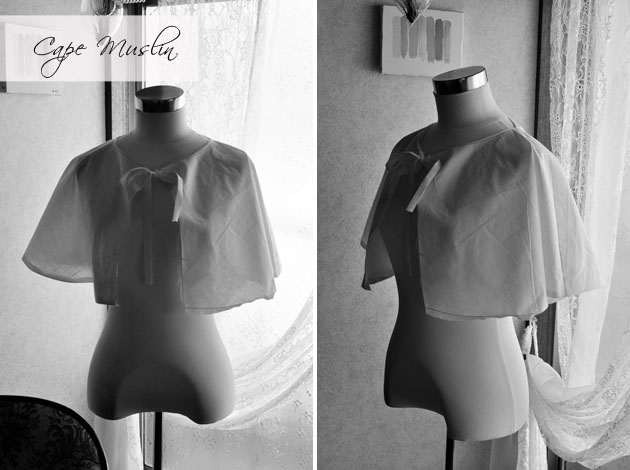 Above is the cape muslin. I drafted the pattern based on this pin. Then I made the cape with white fur and lined it with satin. The process required a surgical mask and vacuum cleaner…it created so much fuzz and mess! Every time I made a cut, I had to use the vacuum cleaner to remove the excess hair. I used velvet ribbon to tie in the center and added the straps on shoulder so the singers can use it to keep the cape in place while dancing.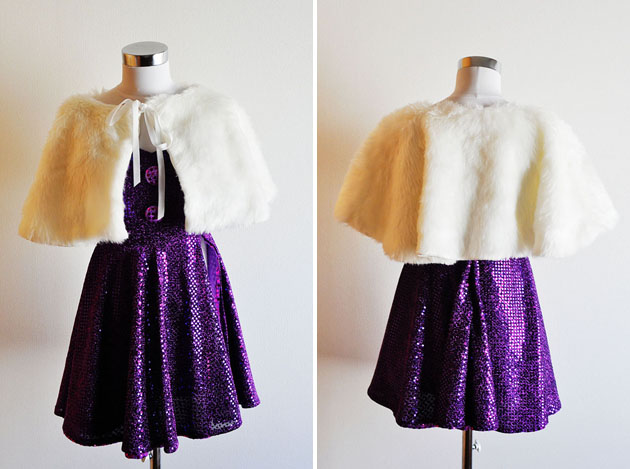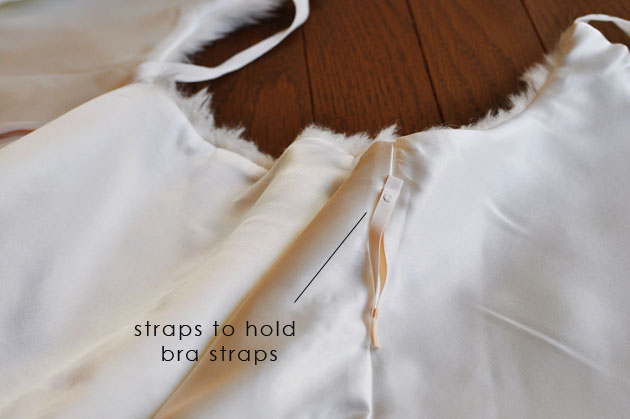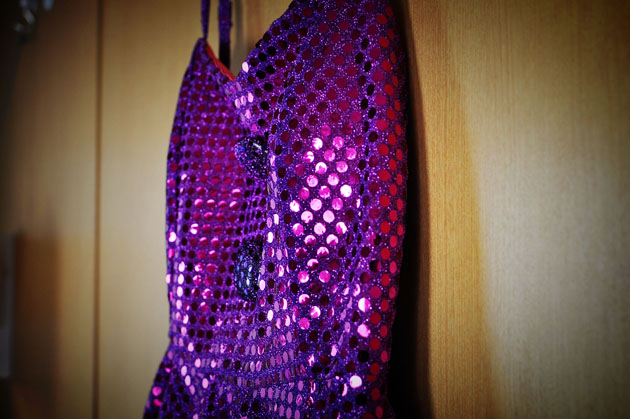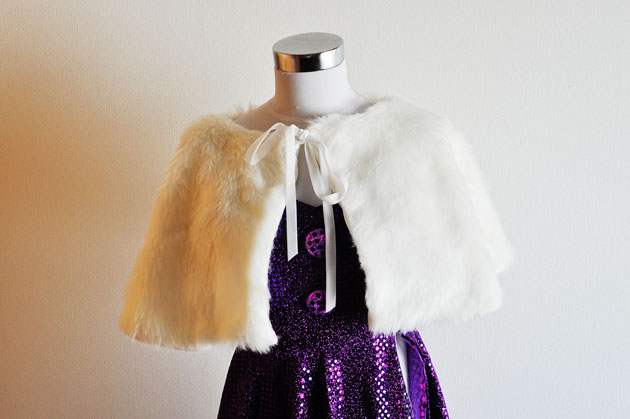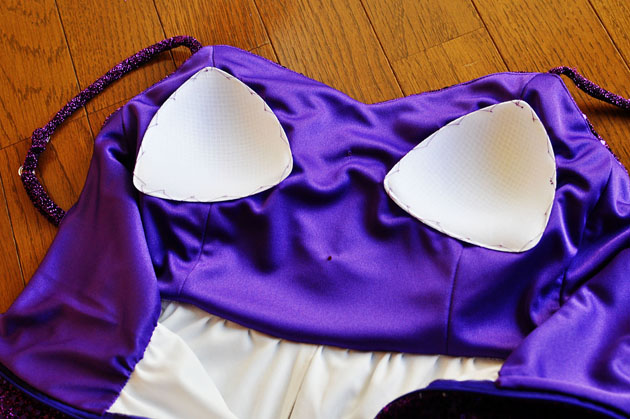 Bra cups are catch stitched inside. Underneath the sequined skirt, there is a white shorts attached. The sequined fabric almost destroyed my good scissors… I recommend using old pair or cheap ones when you have to cut sequins. 
昨年末、某J-POPアイドルのコスチューム作りをお手伝いさせていただきました。
コスチュームは自分のハロウィン用に作った以来だったので、出来るかなーってかんじだったのですが、生地をコスチューム感たっぷりのキラキラにしたら、割と様になりました。
ファーのケープは型紙は作りは簡単だったのですが、裁断、縫製が毛だらけになって大変でした。
マスク着用、掃除機片手に毛と格闘してました。



Find me elsewhere: