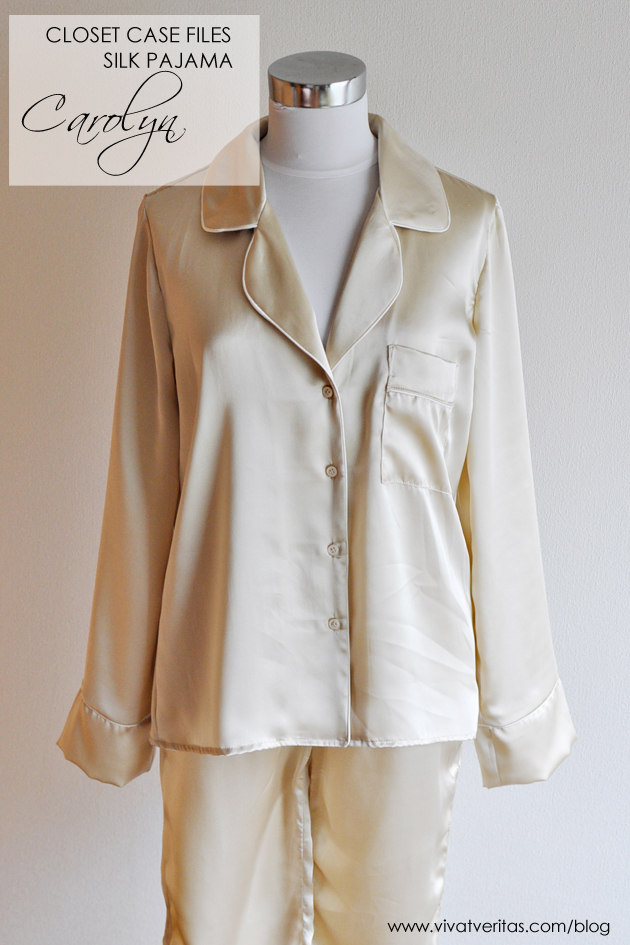 I made silk pajamas! After making my Ginger Jeans (white version here), I became a big fan of Closet Case Files patterns. The jeans fit pretty well for me and the high waisted version is more flattering to my body than most store bought jeans. So, when a friend asked me to make silk pajamas for her friend's wedding gift, I immediately thought of Carolyn pajama patterns.With so many cheap versions out there (like this GU one), I wanted to make it special by crafting it in pure silk satin.
The fabric used is beige silk satin. I made my own pipping with some white silk left over from making wedding dresses. That was the recommendation from the pattern instructions, so the width of the pipping can match the seam allowances, which is 1.5cm in this case.
From putting together the patterns to finishing two pajamas took a long time…about 17 hours. One of my goals of 2016 was to keep track of my work hours in excel in order to up my efficiency. Silk satin slips around a lot so cutting it on proper grain was a challenge. I mostly used a rotary cutter and a mat to cut the fabric and interface.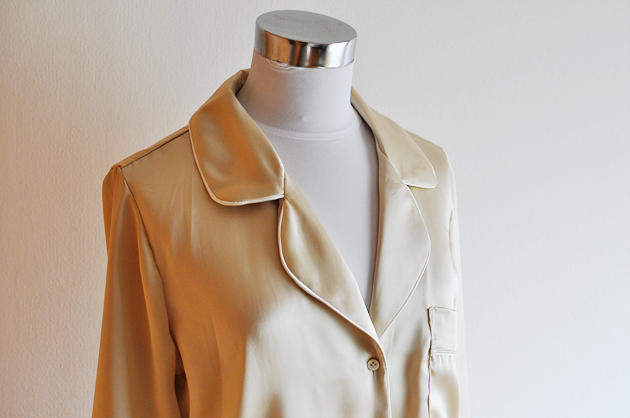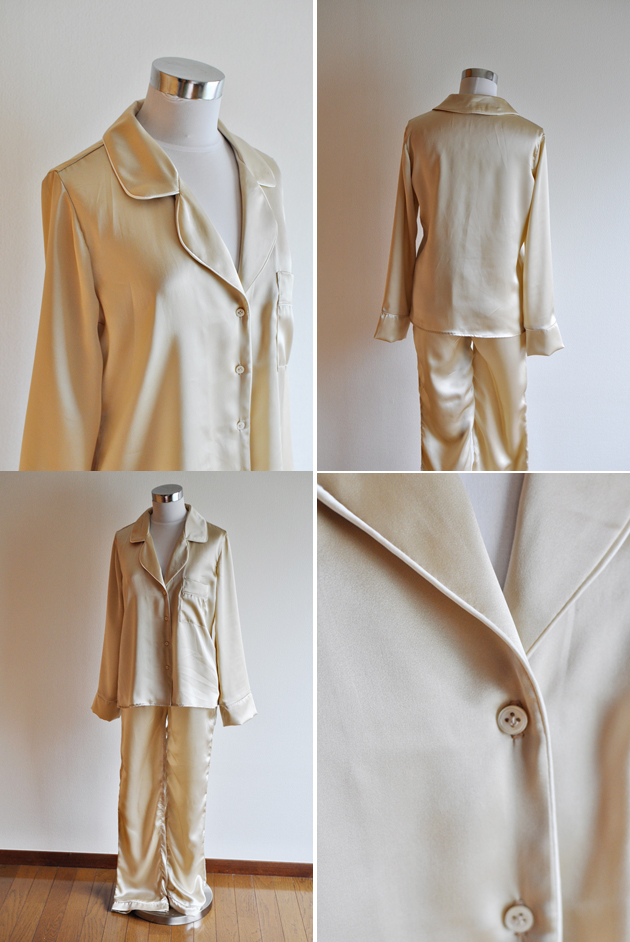 Silk PJ feels so luxurious! I am not sure how they will care for it since silk satin loses the shine once you wash it with water, but I am assuming this is for a special occasions. Any thoughts?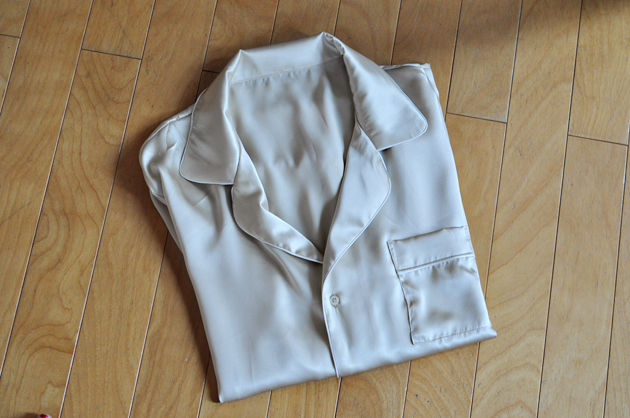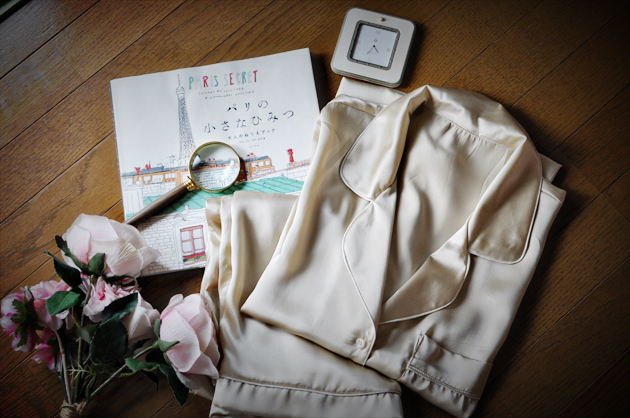 For a men's version, I used BurdaStyle Men's Pajama Set 12/2010 #134. It is almost identical to Carolyn PJ patterns. The only modifications are to omit drawstring waist and added a pipping cuffs on pants hem. Unlike Closet Case Files pattern instructions, BurdaStyle's instructions are like reading foreign language at times…I had to just guess and figure out. 
Here is the picture of pants fly with hidden pocket for men's PJ pants.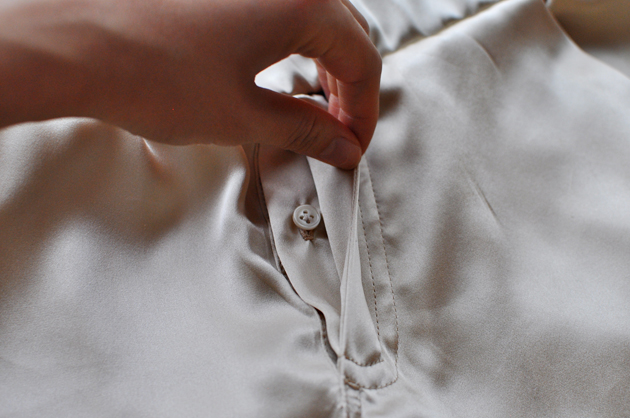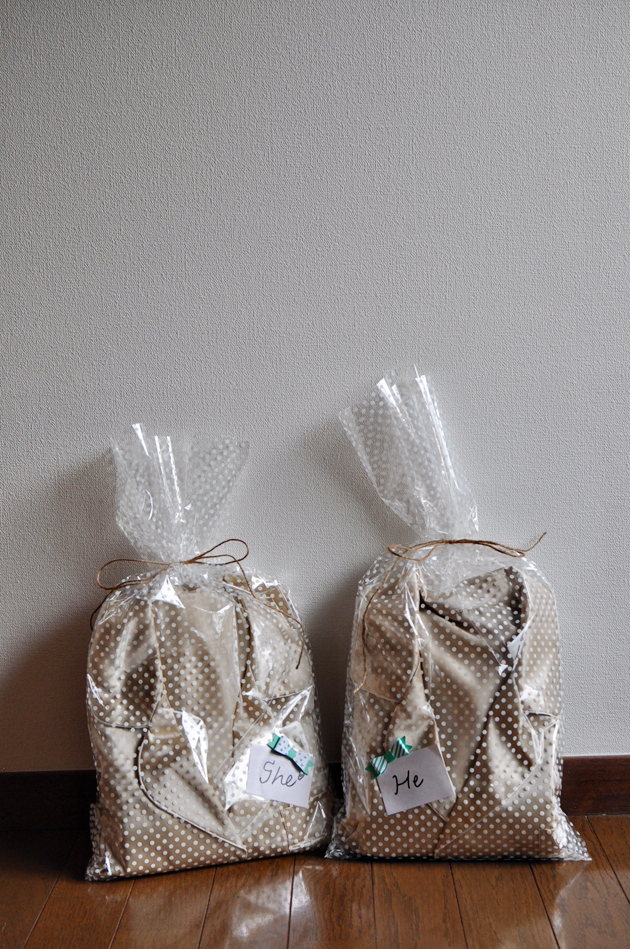 結婚プレゼント用に、男女お揃いのシルクパジャマを作りました。
素材は100%シルクのサテン。
ベージュに白のパイピングでクラシカルな雰囲気のパジャマが仕上がりました。
型紙は女性用はCloset Case Files Carolyn Pajama、男性用はBurdaStyle Men's Pajama Setを使いました。