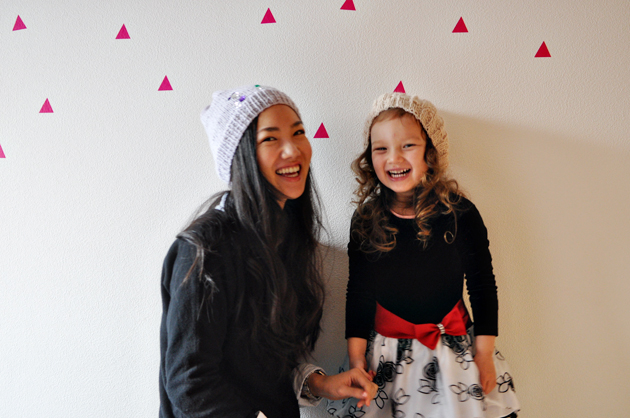 When it comes to knitting, I am a beginner. This winter is the first winter I attempted to knit DPN (Double Pointed Needles, in case you are wondering!), and I was dying to get used to the new way of knitting, so I kept knitting hats. I ended up knitting six hats in total, most of which I've given away as gifts. The process of knitting is so soothing and it is a great activity to do when I watch movies and shows (currently finishing up White Queen). I've started knitting Kiko's sweater, but I am less motivated as I think I made a wrong yarn choice. I hope I can put it together before the winter ends.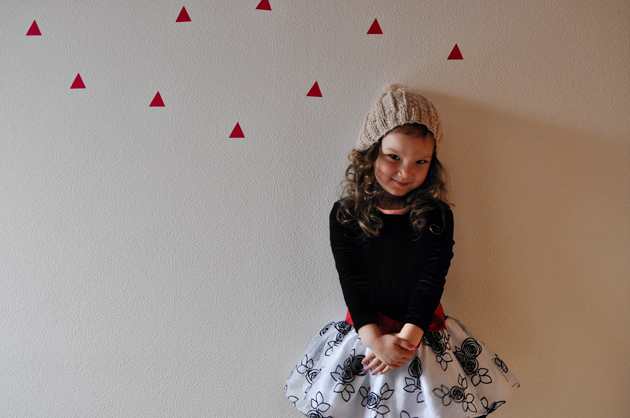 This Cable knit hat pattern is from Lion Brand. It is an adult hat pattern, but kiko modeled it for me.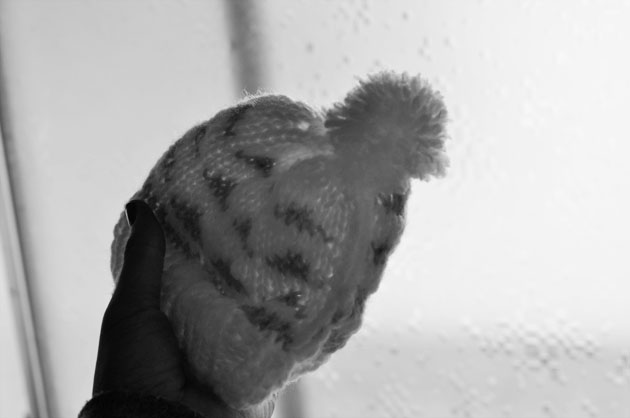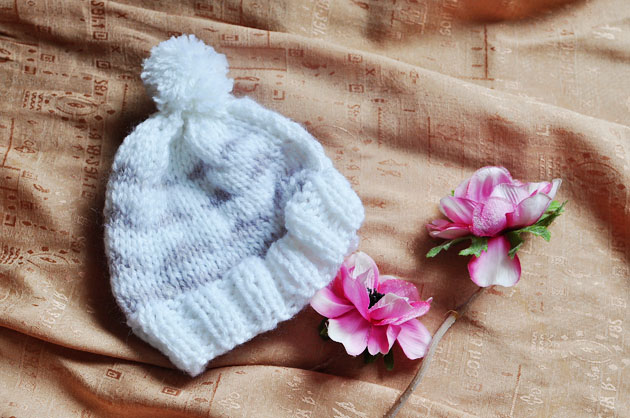 No pattern used for this one. I just made it up as I went along. This was a gift for my friend's new born baby.

Slouch Hat Beanie pattern from here. It's simple and quick! I added jewel buttons with clear elastic.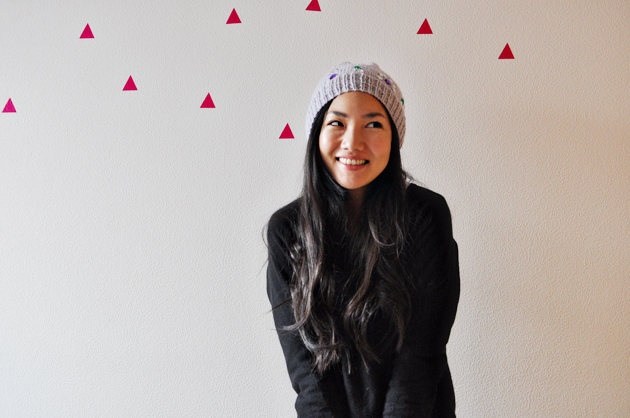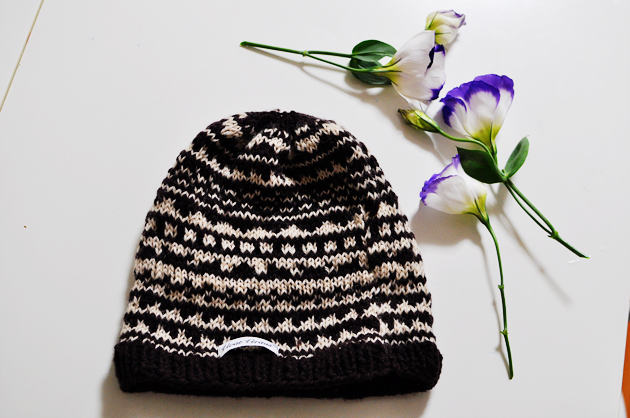 Pattern from No Home Without You, amazing Finish blog about knitting and interior design.
Some more fun knitting hats ideas…
– Triangle stripe hat from Charlotte's Fancy.
– Knitted in super chunky yarns.
– Bright orange and pink color block hat.
– Colorful kids hat inspiration. Good way to use left over yarns.
More on my Knitting Pinterest board.
今年の冬は合計6つの帽子を手編みしました。
家で映画を見たりしてリラックスするときも、手を動かしていなきゃ気が済まないタチみたいです。
パターンやインスピレーションはPinterestで。私のKnittingのボードはこちら。

{find me elsewhere: shop, facebook, etsy, twitter, pinterest, instagram}