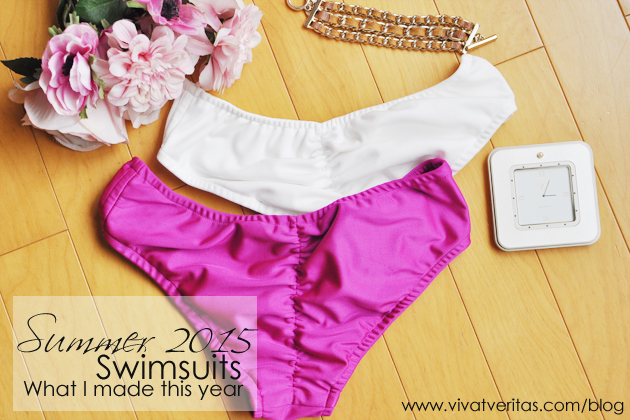 I never understood why swimwear is so expensive (look at this price tag!) since it uses small amounts of fabric. With one meter of fabric, you can probably make 3-5 bikini bottoms, depending on the fabric width and size of the bottom. I had some credit card points to burn and so decided to buy 30cm of this hot pink polyurethane fabric to make this bikini bottom.
I used no pattern; just traced the shape out of my other store-bought swimsuits and adjusted a little. One major modification I made was to add this stretched elastic line in the center back. It is so easy to do and it definitely helps your butt look more cheeky than it actually is.
Here is how:
1. Measure the length of center back.
2. Cut the elastic band (I used 1cm width elastic) in the half of the length you measure in #1.
3. Sew the elastic in the center back of your bottom as you stretch the elastic.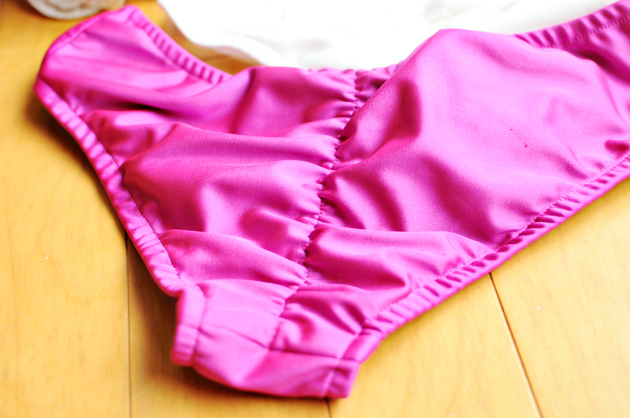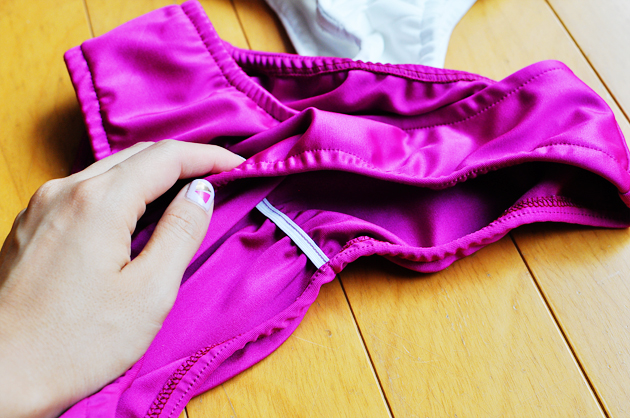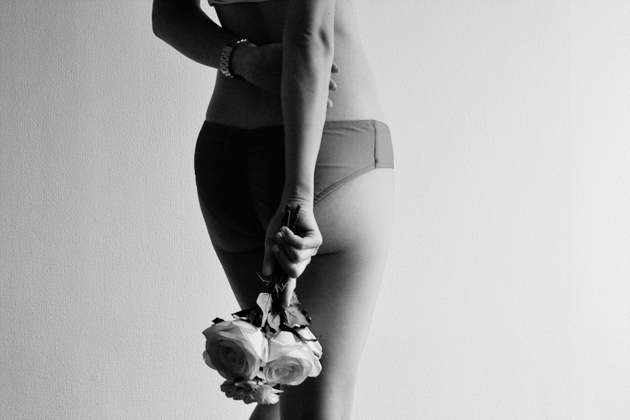 I didn't use a special lining for this. Just cut two pieces of front and two pieces of back, serge together and hem the side. Sewing swimsuit fabric is not difficult as long as you have the right thread. I used resilon thread. Didn't even bothered to change my needle but it is better to use ballpoint needle for knits.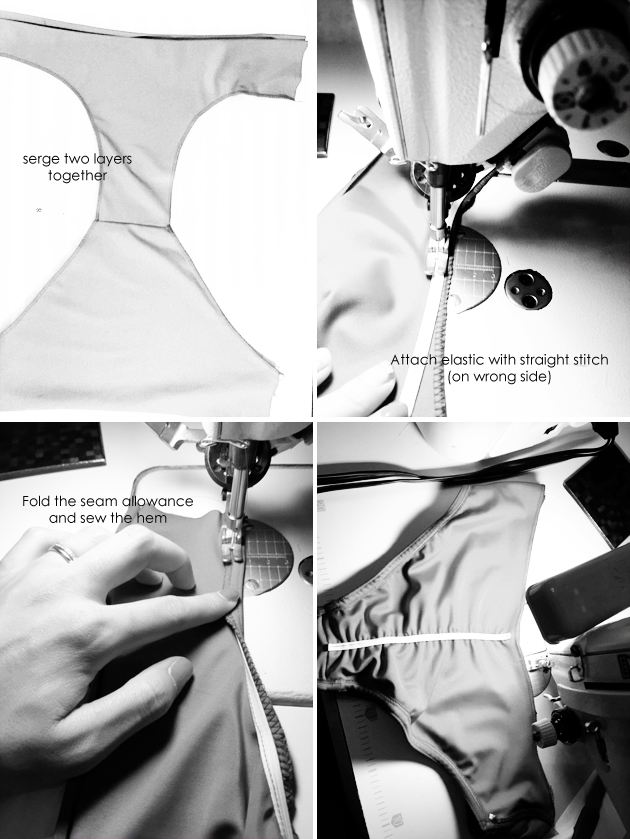 Here are some bikini tops and Brazilian style bottoms I recently made for a customer. I don't have a place or courage to wear those bottoms… but someone will?!
今年作った水着色々です。
日本では上下セットで同じ色や柄で合わせるのがメジャーだと思いますが、個人的に色々mix & matchするのが好きです。
型紙はなしで、元々持っていたビキニから写して少し調節しました。
真ん中にゴムを伸ばしながらつけると、着た時おしりがキレイに見えます♪
簡単にできるトリックです。