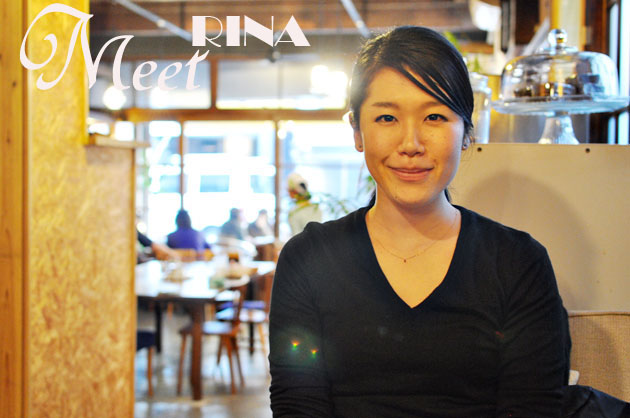 Rina
has been helping me with odds and ends of running
Vivat Veritas
including sewing for over six months now. She is also a
contributor
for the blog. When it comes to sewing, she is extremely detail-oriented, as you can see from the close-up photos of this
button down shirt
and
wedding dress
. I interviewed her about her background, how she started and her future plans. Here is Rina:
1. When did you start sewing? What made you want to start?
I started sewing when I was 10-11 years old. I remember I made stuffed toys with felt, bags with used jeans, and camisoles with stitched bandannas. I started making garments more formal way when I was 24.
My mom used to sew my clothes when I was little. She let me use her sewing machine, and told me how to use it. I think that experience in particular made me want to start sewing.
2. Do you have formal training?
 I went to a small sewing school once a week from 2011 to 2012. The school gave me basic sewing skills and knowledge.  I loved going to the school but had to quit it because I moved away. After that, I've learned from books and online sources.
3. What is your favorite material?
I like natural material such as cotton, linen… I like buttons, too! I can't stop checking out button shops even if I don't need them. My favorite button shop is here  
http://www.l-musee.com/
  They have a lot of imported antique buttons, which are not that cheap but it's fun to see them.
Forming. The most interesting process of sewing is to put parts together and make them solid. The process of bringing the two dimensional design to three dimensional is the most exciting for me. I also take great pleasure in executing small details beautifully.
5. Do you have any recommendations for Japanese sewing books?
Pattern Magic
series. The ideas and patterns on the books are complicated and a bit difficult for me, but it's unique and impressive.
こぎん刺しの本 津軽民芸刺繍
 I'm a big fan of Sashiko, Japanese traditional hand stitch. Kogin-sashi, a type of Sashiko, is really powerful and beautiful folk art in Aomori, northern part of Japan.
6. When you are not sewing, what do you enjoy doing?
I love reading books. Haruki Murakami is my favorite author.
I enjoy going to a cozy cafe and talking for hours over cups of coffee with my friends on the weekend.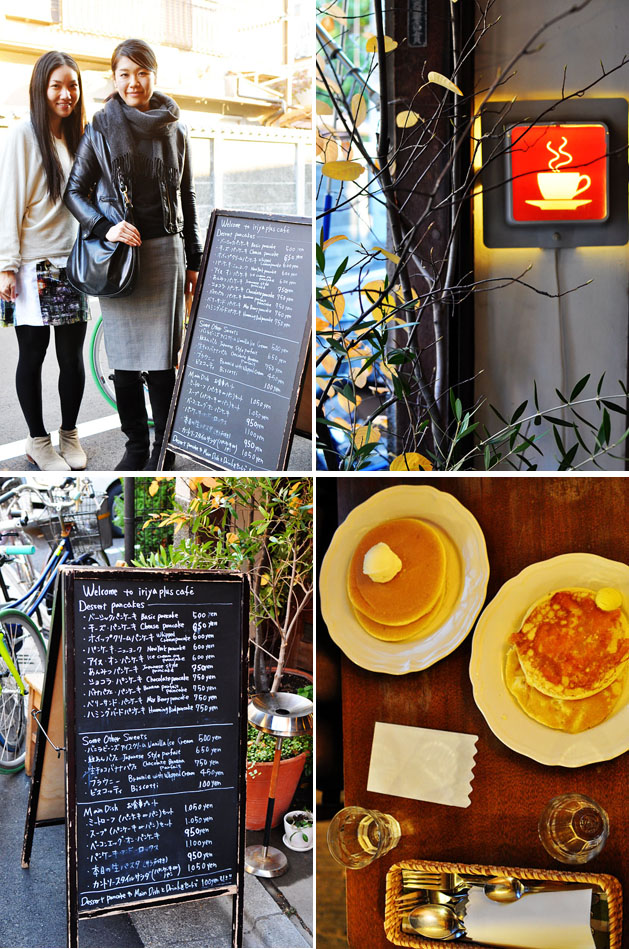 7. What's your plan for the near future?
I decided to go to a sewing technical school from next April. I would like to make comfortable, beautiful, and universal garments. I feel I need to learn more about patterns, design, material and more.
I'm excited to get myself in new environment!
8. Let us know what you are planning to sew this winter for yourself!
 Coat! A beautiful coat designed by
Raf Simons
 got stuck on my mind for a while ago, and coat has been on my to-make list since then. This winter is a good time to make it! 
Chie's plan
inspired me, too 😛 I gotta find out pretty fabric!