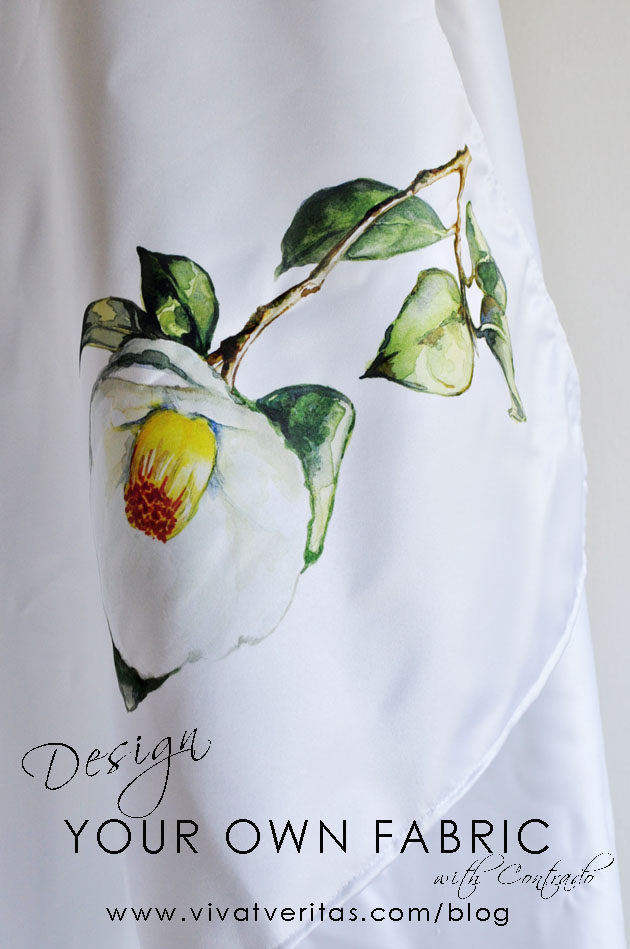 Designing my own fabric was one of my goals as a sewer. One deterring factor of not accomplishing this goal is that I'm not good at drawing. I've attempted a few times to consistently drawing, but it never lasted long. I just could not get into it. But! I have a good friend who can draw amazing flowers that would be perfect for dress fabric. Natalie Bleakly is a illustrator with a fashion background now living in Tokyo. She is showing her illustrations at a cafe gallery named ginger.tokyo in Kiyosumi Shirakawa. She was gracious enough to help me with my fabric order.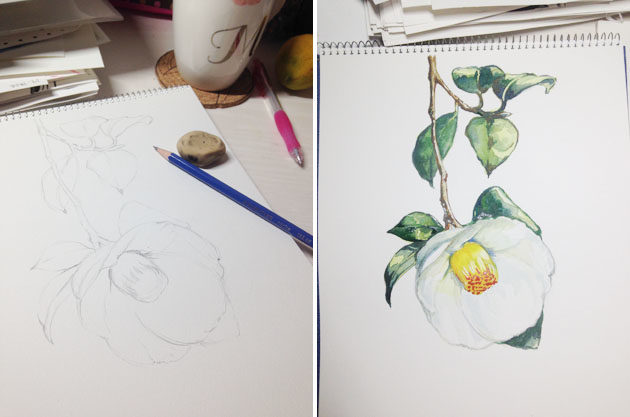 Here is Natalie:
"The Camellia flower (a.k.a Tsubaki 椿) is a common flower found in Japan. The white camellia is definitely more rarely seen than it's red or pink counterpart. I wanted to paint something that most people living in Japan would recognise straight away but, also admire the beauty and rarity of the flower. Although, the Camellia is not a rare flower in Japan, seeing it in white is really something special as it can mean several things including desire, passion, longevity and faithfulness. In Japan, is symbolizes the divine. It is often used in religious and sacred ceremonies and also represents the coming of spring. They can also mean purity, the love between mother and child or mourning when used in funeral flowers. When presented to a man, a white camellia is thought to bring luck."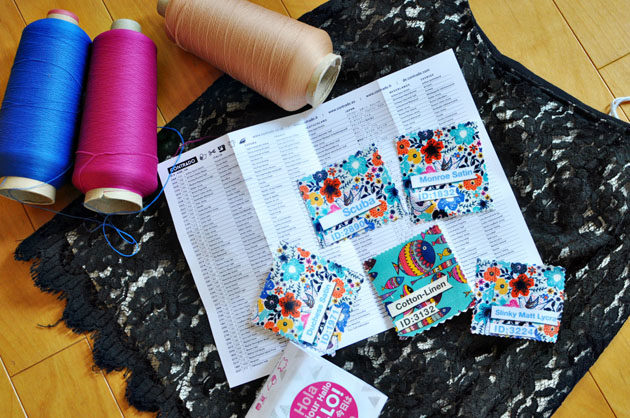 I've used Spoonflower in the past, but this time I ordered from Contrado. It's great that they offer their services in multiple languages including Japanese. I first ordered a fabric sample pack as I was unable to decide between different types of satins. Fabric swaps were very helpful! It came with bunch of different fabric samples, including organza, scuba, stretch knits, chiffon etc. it's a maker's dream! I ended up with Duchess Satin. It has a very elegant sheen and nice weight for a drape.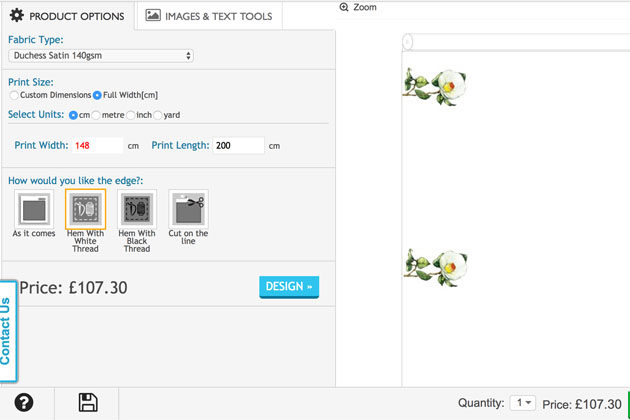 Here is the fabric that's arrived. It's exactly what I wanted – thanks to Natalie who scaled the flower print in the size I needed! I'm going to be making a simple I line dress to show off the print.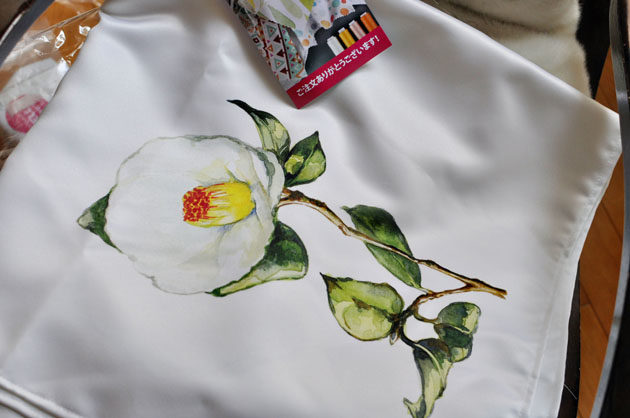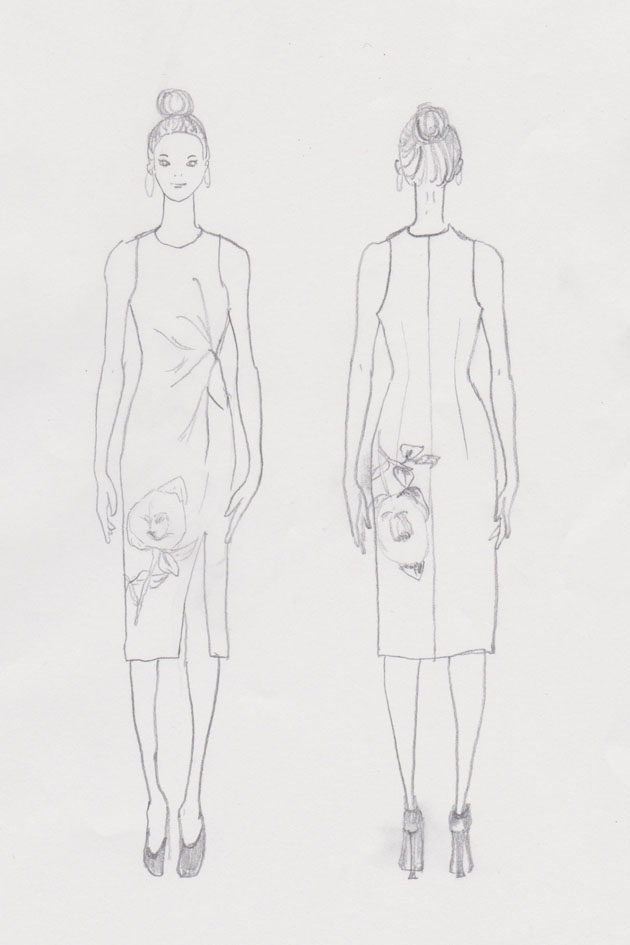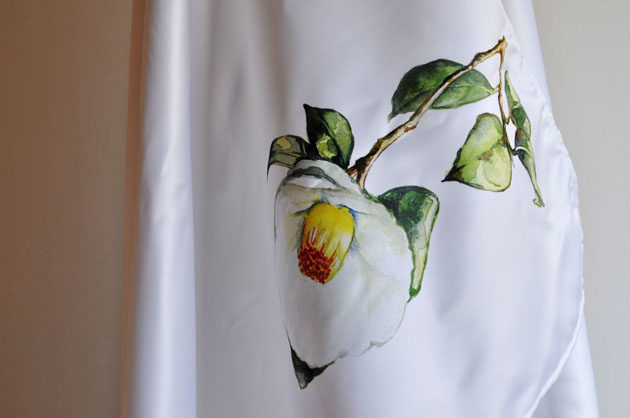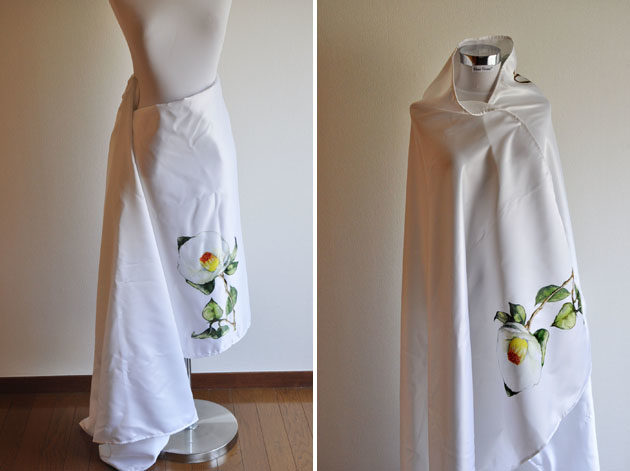 このページを日本語で読む