このページを日本語で読む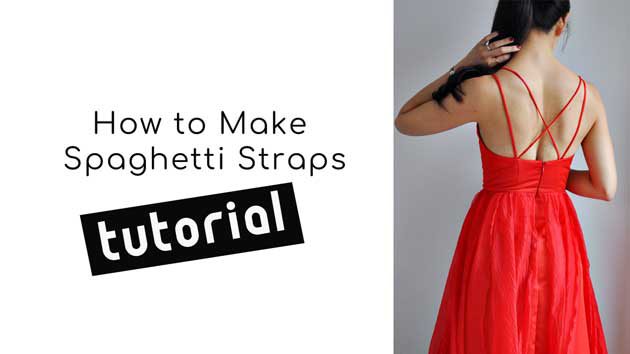 In my 10 years of garment sewing, this is the first dress I made in true red. I was requested this particular dress from a photographer who is planning a fall shoot in Showa Kinen park this week. He is hoping to use the dress to catch the colors of changing leaves. I don't know if I will have an occassion to wear such a dress myself, but it was fun to make! The bodice is made out of satin and the skirt has wrinkled chiffon layers on top of half circle satin skirt. Chiffon layers are actually streamers as opposed to one connected skirt, so it should be fun to play around with them for the photos.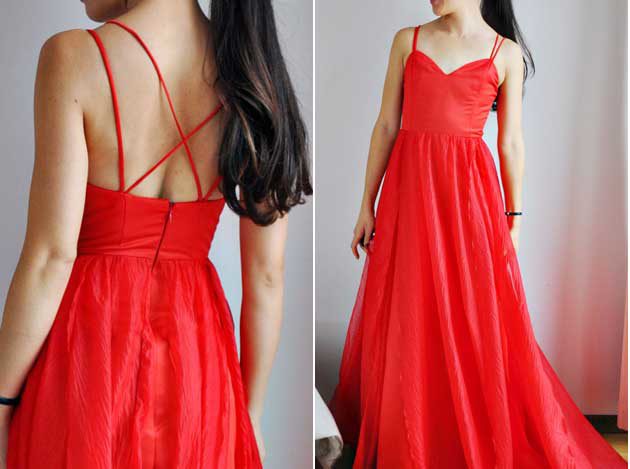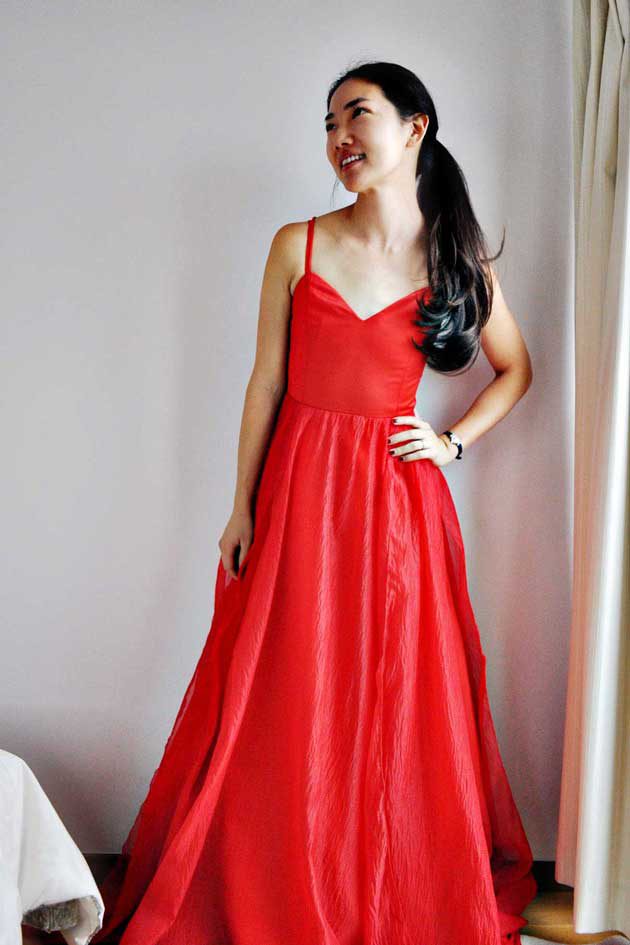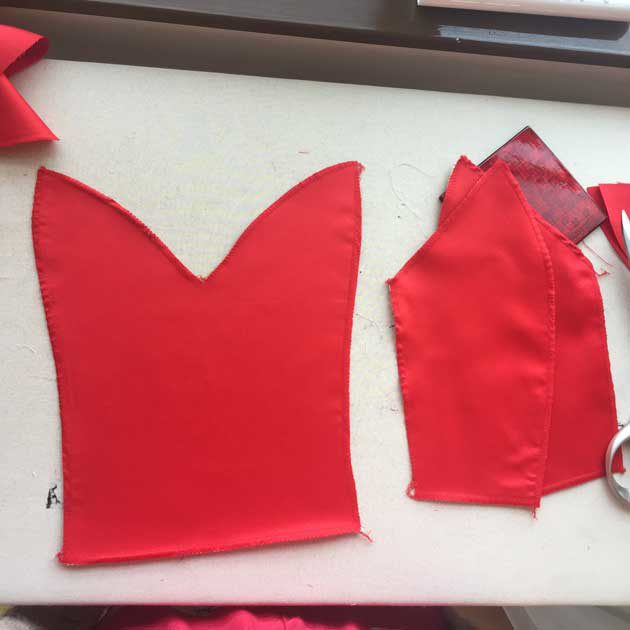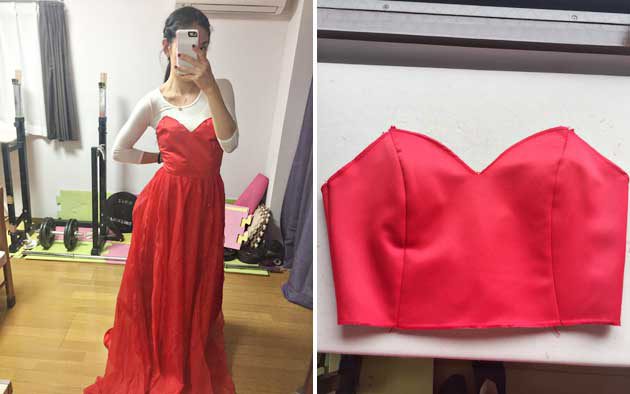 I made Spaghetti straps to go criss cross at the back, and took a short video clip of how to make them. I've made them many times and this method which uses a cord might be the easiest. You sew a strap fabric folded (right side in) with a cord inside, and utilize the cord to turn the strap inside out. My trick is to sew the top and bottom openings a bit wider than actual strap width, so the turning goes smoother. You can cut off the wide parts later so the whole strap is the even width.
Watch the video for the details here.
Table of contents
0:00 Opening
0:05 How to cut fabric
0:50 Recommended stitch length
1:08 How to sew straps
1:34 Trim seam allowances
1:52 How to turn straps
3:29 Pressing
Resource list
Subscribe
Subscribe to Vivat Veritas youtube channel♡