A few recent snapshots from my sewing room. Many hours spent sewing white satins and chiffon Georgette these days. Although I am grateful for the work, I kind of miss having the time to sew for myself. After seeing Sonja's Nettie bodysuits, I am obsessed with the thought of the same. I want to wear it like Karla rocks it.
最近のアトリエ内の様子です♪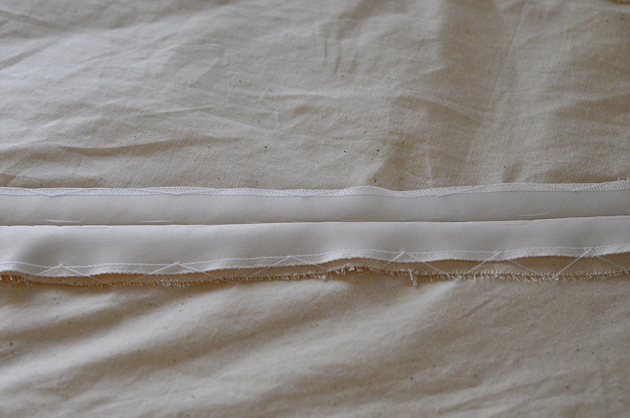 Catch stitching the seam allowances to the muslin underlining.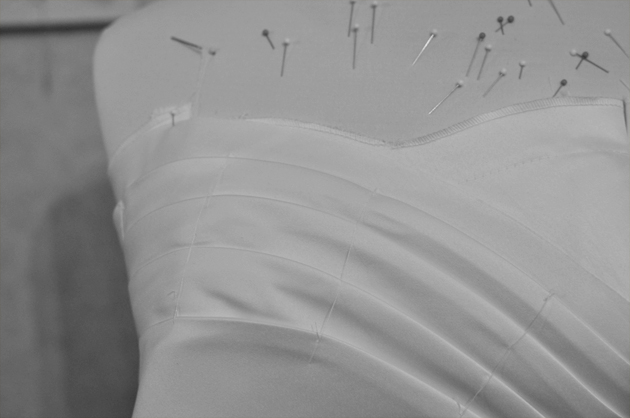 Draping the bust pleats. I cut the satin fabric in bias, and hand draped the pleats. Once I decide on the pleat lines, I pinned it to the dress form and basted it. Then take it off the dress form, pressed to mark the creases and then took it to my sewing machine to sew the pleat lines.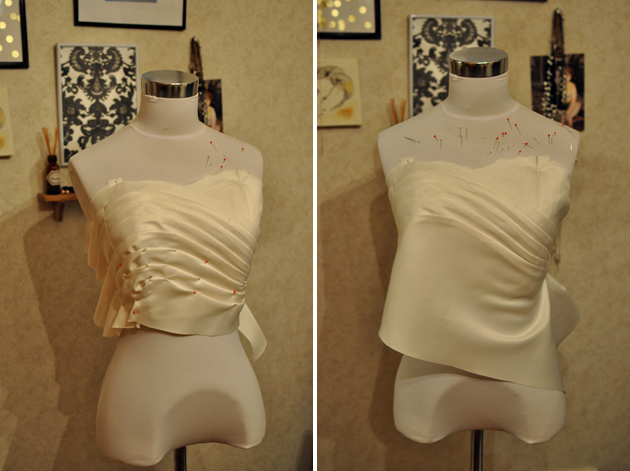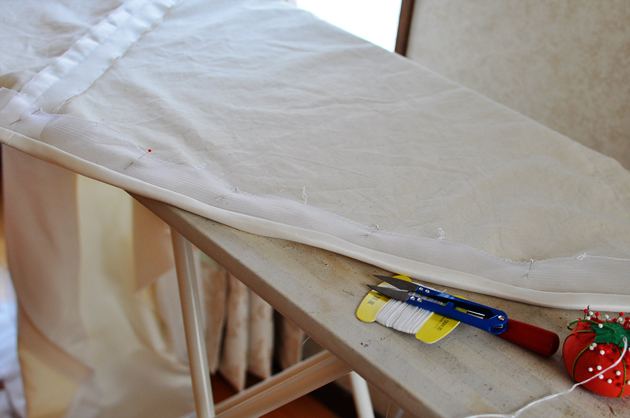 Here is the picture of attaching the horse hair braids at dress hem. I really like the clean finish that the horse hair provides. I've read that you can use hard tulle fabric to attain the same effect, but have not tried yet. It certainly save the money since horse hair braids are not cheap, considering you use meters of it. Has anyone try the method?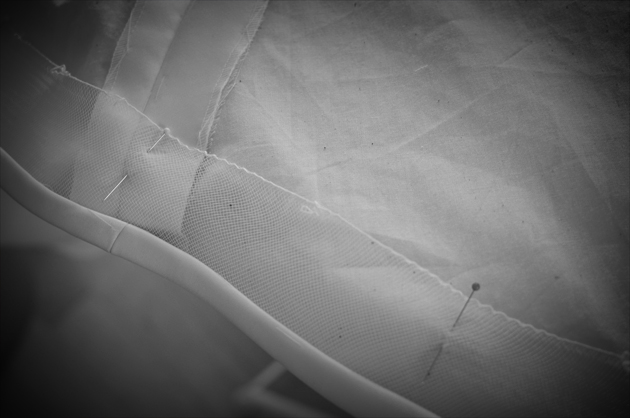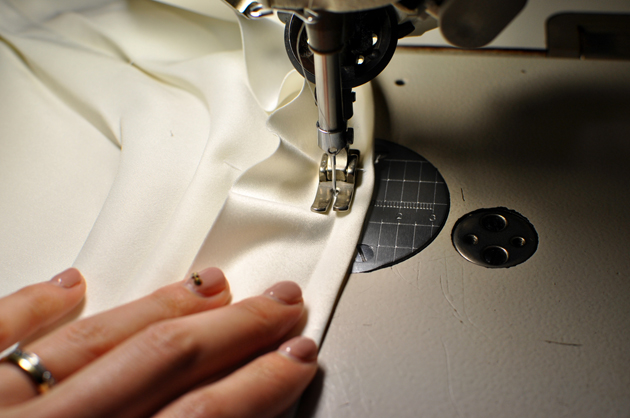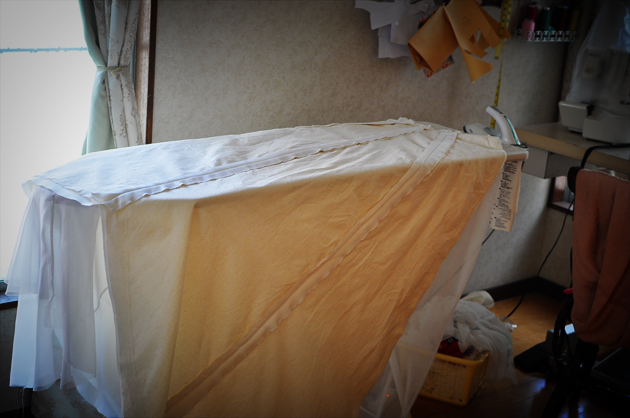 My messy sewing room…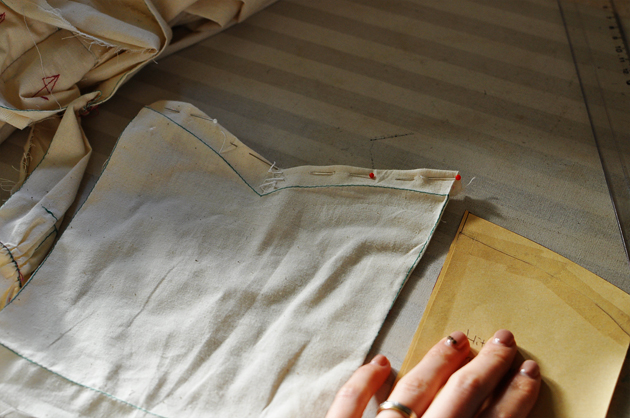 Underlining each satin piece for the bodice with muslin fabric. It is amazing how the fabric transforms with different underlining.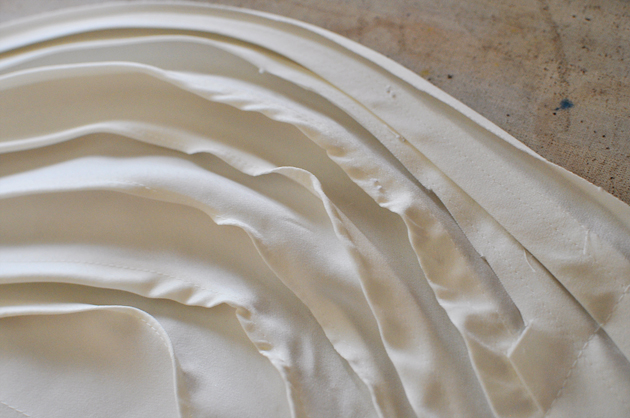 Here is the picture of the wrong side of the bust pleats after machine sewn them. I cut the seam allowances and press them open and clip where necessary.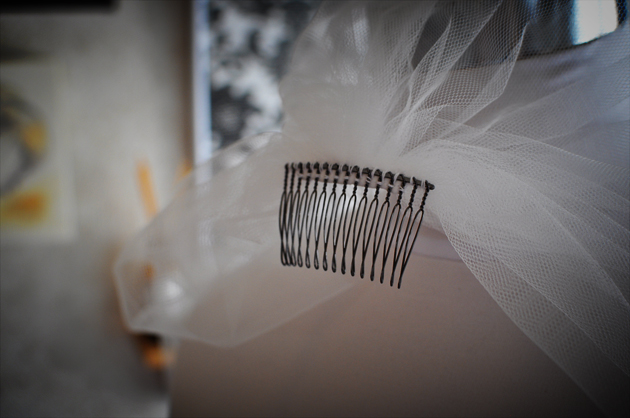 Simple single layer tulle vail, hand sewn to a delicate comb.

{find me elsewhere: shop, facebook, etsy, twitter, pinterest}