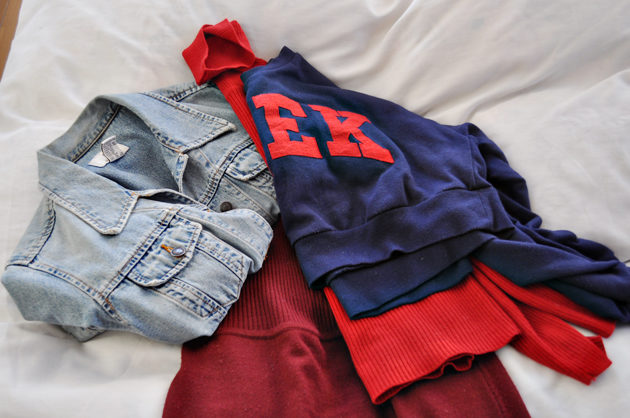 Winter 10 x 10 Challenge Day 6-10
Check out my 10 picks in my previous blog post. My day 1 – 5 post is here.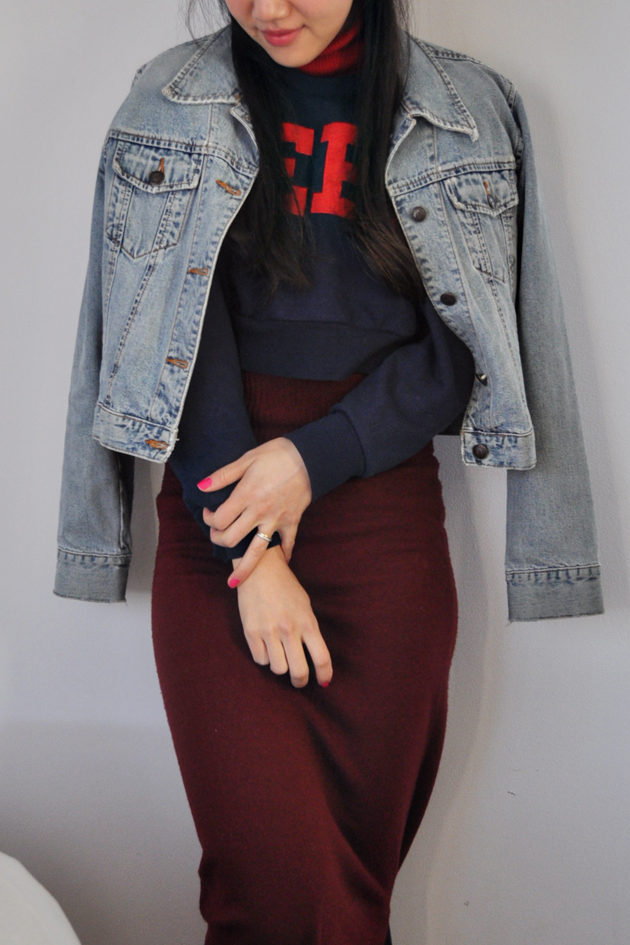 Day 6:
January 26, 2018
Red turtleneck + GEEK sweatshirt + dark red maxi skirt + jean jacket (not in 10 x 10 challenge item) + Zara boots
Today was cold. A Russian friend of mind told me that Tokyo winters are colder than Moscow winters, which makes it really horrible since I've also met an Indian person who told me Tokyo summers feel hotter than Indian summers. Anyway, I needed to really bundle up. This was a day that I worked and took my kids out for a play date. Later in that evening, I had a friend's exhibition in Sangenjaya. For that, I decided to switch up. I took off the sweatshirt, and pulled up the maxi skirt as if it is a strapless dress, which made the length of the skirt to be a little below the knees. I wore the same Zara boots in the evening and marked my waist with black leather belt. I'm really happy with the discovery of new way to wear it. I've never thought of putting together an outfit this way before this challenge. This challenge encouraged me to play with the pieces that I already have in my closet.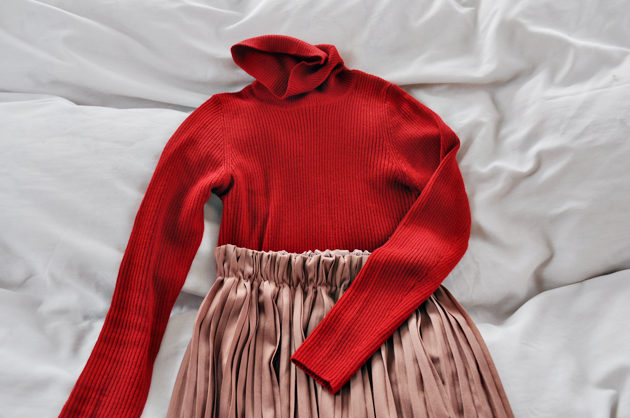 Day 7:
January 27, 2018
Red turtleneck + pleated midi skirt
Similar to Day 1, but just a different top.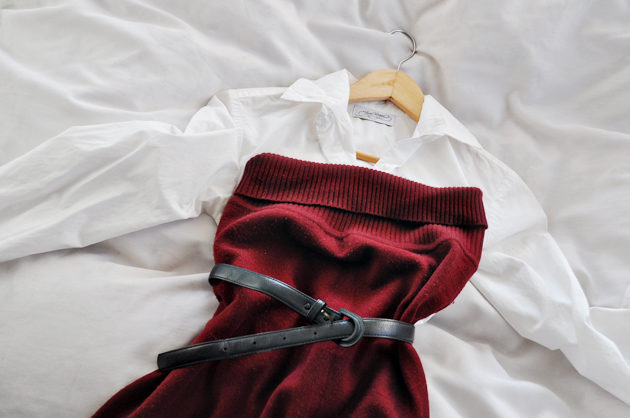 Day 8:
January 28, 2018
White button down (self-made) + dark red maxi skirt (wearing as a dress like day 6) + thrifted belt + Lands End canvas tote
Two more days to go! I feel like I can just keep going on wearing the same things over and over again the rest of the winter. Kind of getting used to mixing and matching the same items. Nothing much going on today. Just work. I was going to go to Herme's exhibition in Ginza, "Greenland by Fujiko & Ukichiro Nakaya". The exhibition is free. Unfortunately, my friend got sick and we had to cancel but If you are around Tokyo, you should check it out!
Day 9:
January 29, 2018
For some reasons, I cannot find the photo for Day 9. Although I do not remember what I wore this day, I swear I did keep within the 10 x 10 challenge.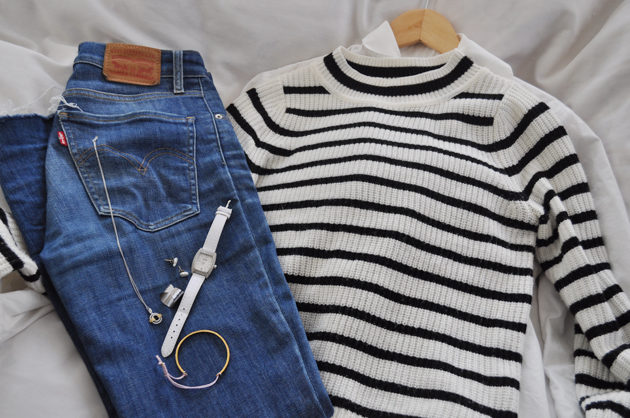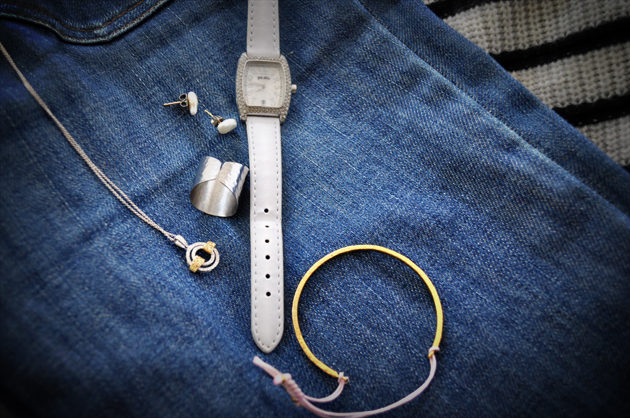 Day 10:
January 30, 2018
White button down (self made) + GU stripe sweater + Levi's mile high super skinny jeans
Today's outfit is basically the same as the Day 2, but instead of putting the shirt over the sweater, I wore it underneath. Does this count as a new outfit mix?
Overall, I'm really glad that I did this challenge. One of the benefits to this challenge was it gave me a chance to review my closet and purge some items I no longer wear. During this challenge, I ended up selling two cashmere sweaters I was not wearing anymore, one watch and one purse. I clung onto those items since I bought the sweaters myself and the quality was good. Those were the only reasons I kept them in my closet and I did not love them. So I'm glad the challenge trigger the purging process. By selling those items, I made some money, so I bought new sandals (for my vacation)!
Would I do this challenge again? Maybe in the summer. It is a good challenge to do periodically to face what you have bought or made. This put me in the mindset of what I should buy instead of binge buy to satisfy the urge of random spending. Whatever you bring in in your closet should be a good friend with other items in the closet; meaning the color should go with existing pieces and the style should compliment them as well.