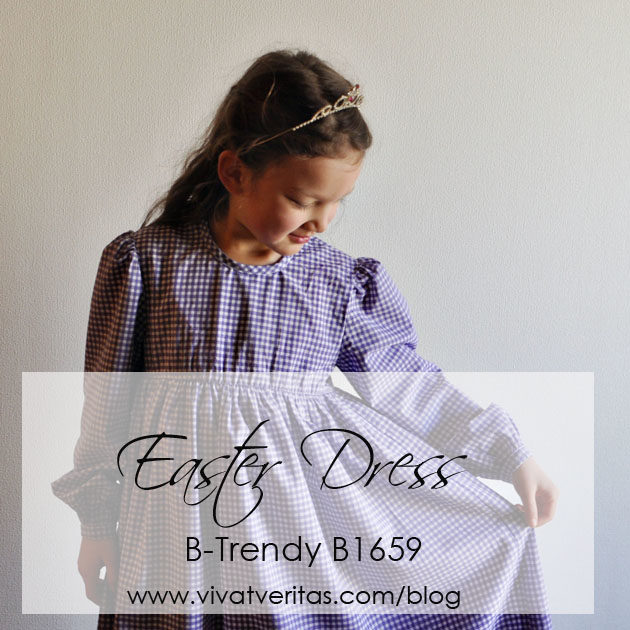 Making clothes for my daughter has become a group effort these days. In the past, it was a one-way thing, where I decided everything. Now Kiko has an opinion on everything and we figure out what works and what doesn't. She had a lot o say in regards say in to this particular dress – especially the length (longer the better!) I tried to convince her that knee length would be easier to ride a bike and whatnot, but she wanted a floor length dress. She said that she wanted a princess and pointed out that none of her dresses are floor length. So, she won.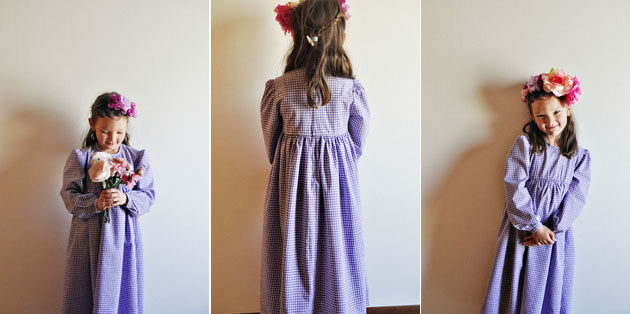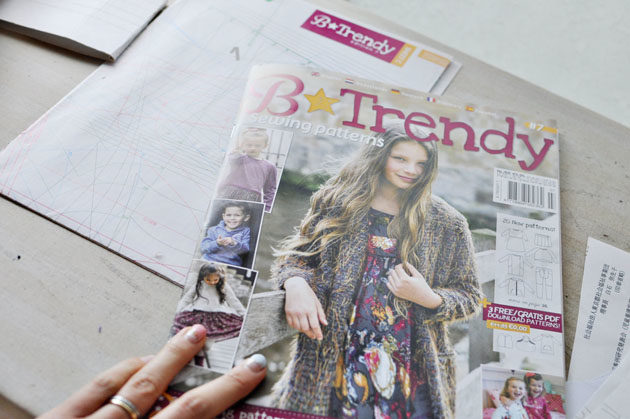 The pattern is from a magazine called B-Trendy by Made by Oranges. You can see how modern the dress looks in the magazine as opposed to what I made. With a white apron, she could easily blend in with the girls from Little House on the Prairie. It is a paper pattern and you have to choose the appropriate size to trace. There are so many lines and it's a bit hard to see so I used a highlighter to mark the lines, put the tracing paper on top of the pattern paper and traced it. The instructions are in five languages – English,Dutch, French, Spanish and Netherlands. The instructions are similar to BurdaStyle's. Very minimal. You have to know sewing basics to figure out so it is not recommended for beginners.
The one I used, B1659 is a cute basic pattern. Round neckline, long sleeves, baby doll style skirt. I can see a lot of possibility with this pattern. I can make it sleeveless with satin and tulle for formal occasions and add side seam pockets and make in printed jersey for daily wear.
Pattern: B Trendy #7 B1659 Dress (25% discount with a code vivat for all products in their online shop valid till 4/1/2017)
Size: 128 (8-9 year old). In retrospect, I should have picked size 116, which is for 6-7 year old.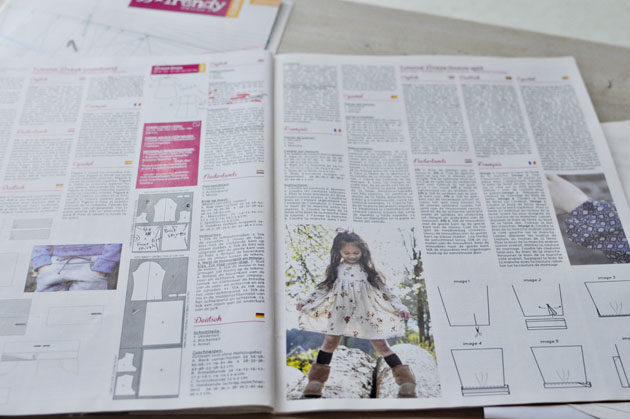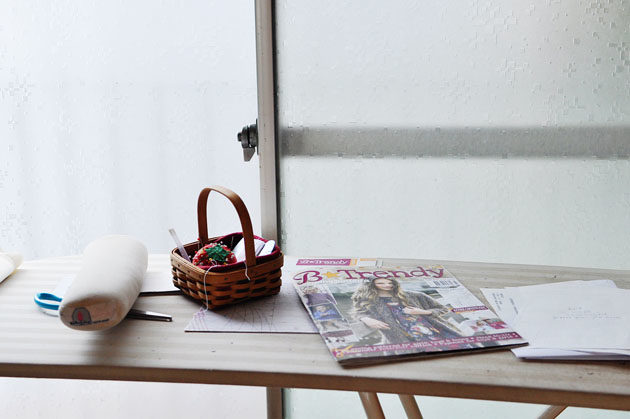 Of course, the creation process won't end until we have a proper photoshoot session! She found the flower crown I used for a shoot in the past and put it on herself…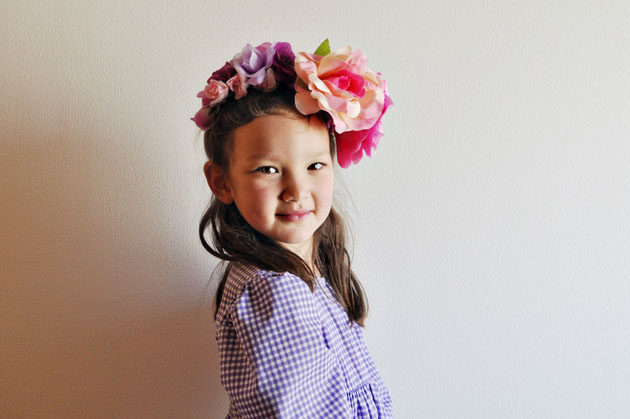 娘に最近作ったドレスです。
型紙はB Trendy #7 B1659 Dress (クーポンコードvivatで25%オフになります)。
説明書きは5か国語です。英語、スペイン語、フランス語、オランダ語、ネザーランド語です。
かなり省略された説明書きなので、洋裁基礎できる人じゃないと難しいかも。
でも、入ってる型紙数は多いし、子供の普段着用に色々作るには、お得な雑誌だと思います♪
ポリエステルミックスのギンガムチェックで作ったら、大草原の小さな家に登場しそうなキャラに。。。笑