After finishing up my last knitting project, I needed another portable project for when I watch TV or travel. Because the season is heading toward Summer, I took a break from knitting and decided to transform my boyfriend denim. It was already refashioned once from thrifted mom jeans to tapered boyfriend fit but I wanted to incorporate the embroidery trend (You can see my mood board on Pinterest). I had a lot of embroidery threads left over from my previous projects (here and here) so I had everything I needed to tackle this project right away.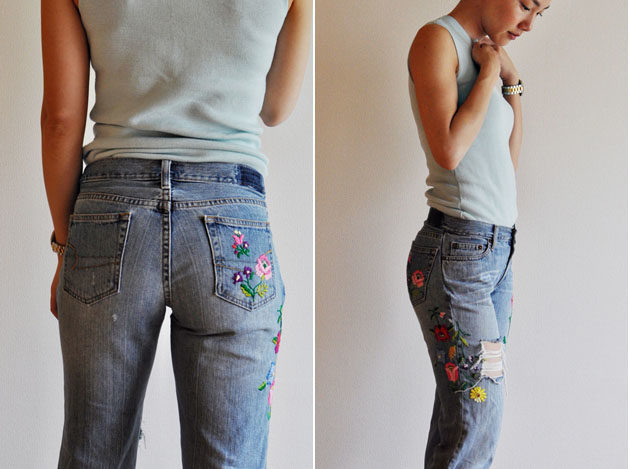 I used this Japanese book, titled "可愛いハンガリー刺しゅう:はじめてでも楽しめる伝統ある手仕事" and followed the patterns. I used an erasable pen to draw patterns on the jeans. Most things are done using satin stitches and lines are done by stem stitches (useful article on 10 hand embroidery stitches). The trick is to first do the running stitches around the border and then fill the canvas with satin stitches. This way the embroider has more 3D effect.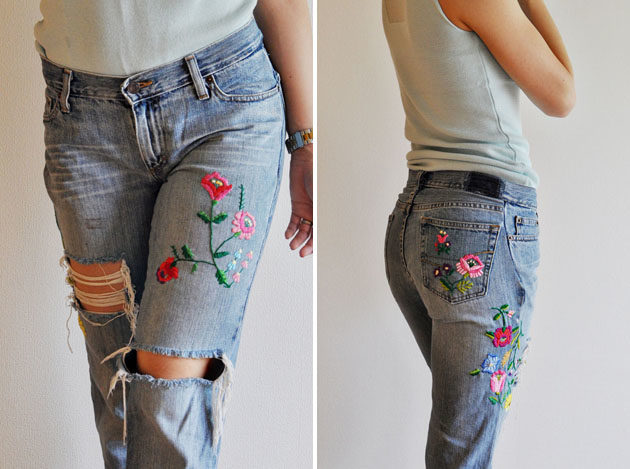 Here are some progress photos – from left, 3/23/2017, 3/9/2017 and 4/19/2017. It took a couple of months to finish. I'm glad that they are done before the embroidery trend is over.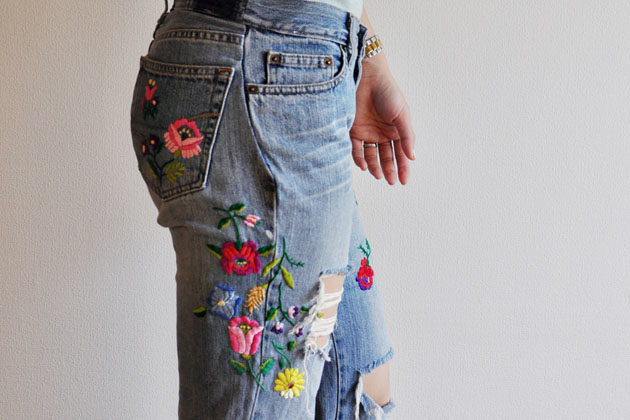 After I finish all the embroidery, I had to take in 12cm total of waist. I followed this youtube tutorial. 12cm was a lot to take in, so you can see the side seams are not in true side anymore.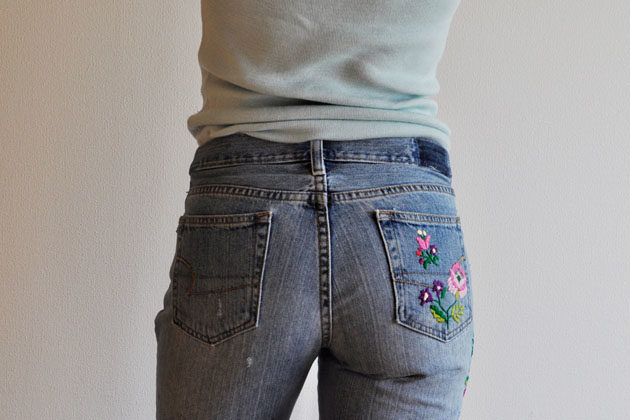 Sorry for the many butt photos! But I needed to show off the months of handy work:)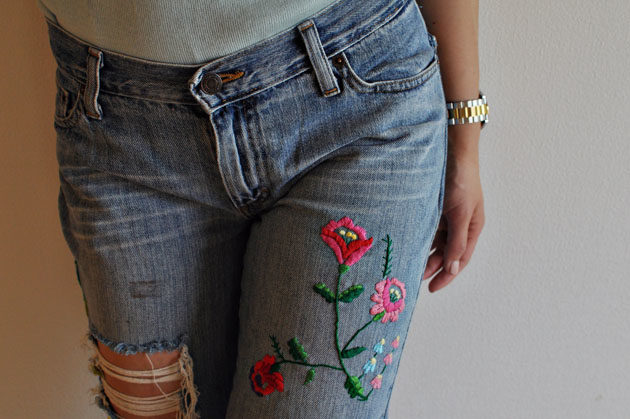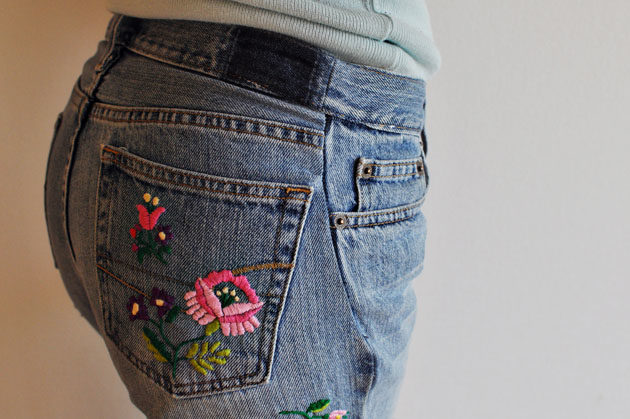 昔サンキューマートで買った古着のジーンズをリメイクしました。
右後ろポッケとサイド、前股あたりにハンガリー風刺繍を。
海外ドラマを見ながらと、旅行中の飛行機の中でちくちく刺していきました。
刺繍トレンドが終わる前に出来上がって良かった!
ウエストが大きかったので、12㎝つめました。