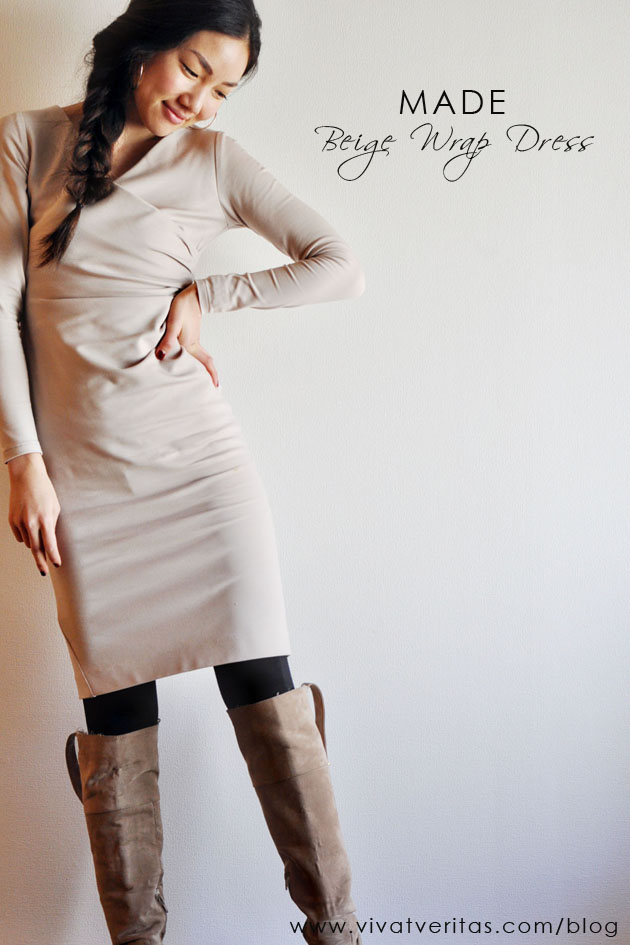 Winter is my least favorite season. Not only do I hate being cold, but also fashion wise, I get sick of multiple layers. Usually I end up wearing jeans and a Uniqlo sweater.  So boring! But…..I had a chance to get to Nippori last weekend and that gave me some sewjo to make myself something fun to wear. After going through piles of knits on the second floor of Tomato fabric store, I ended up with this beige knit. It is medium to thick knit made out of 80% of rayon. The rest of the fabric content is a mixture of polyester and polyurethane, so the knit does not go too stretchy after some washes. The wrong side of the fabric is flannelized to keep it warm and it feels good against the skin.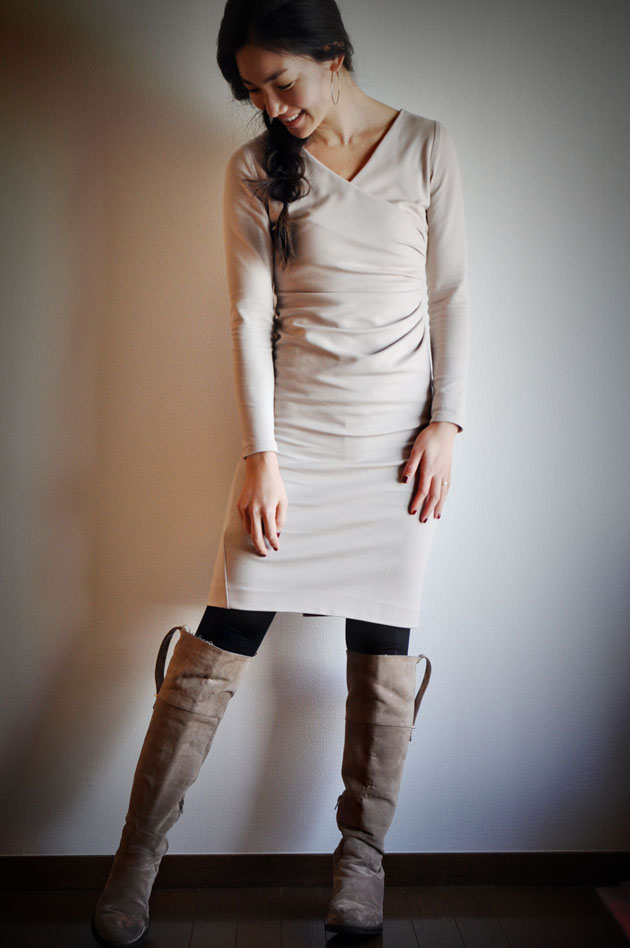 The pattern was from a store bought dress I had. I did not do anything special except for lengthening the sleeves. I sewed the front neckline with an elastic so that the neckline would not get stretched. The whole thing is serged and the hem was done by hand. This way the hem sewing line is invisible. Sewing was simple and in total it took less than two hours to make.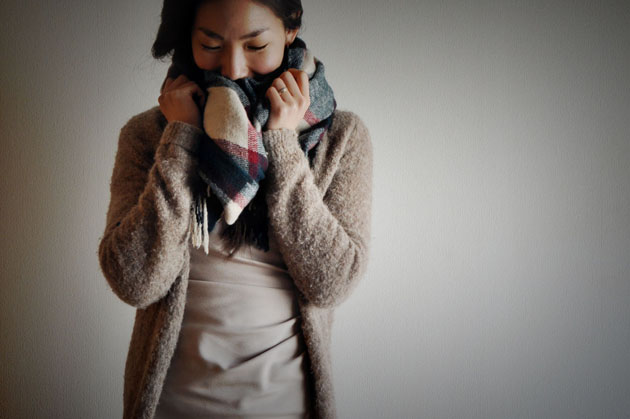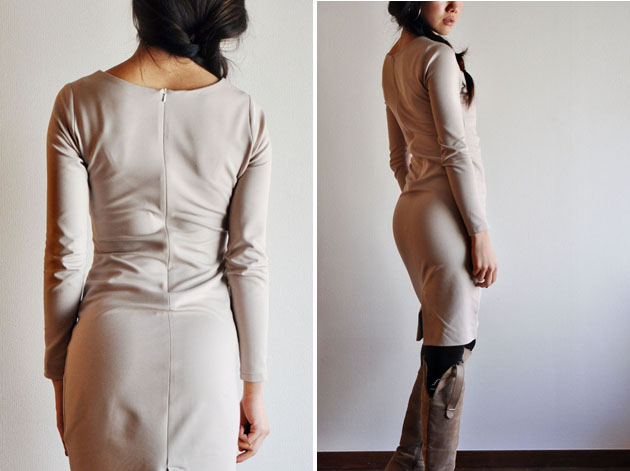 It fits pretty well, though I could do without some creases in the back. But, at the same time, I did not want the dress to be skin tight like one of those f21 dresses that college kids wear to clubs…
When Kiko saw me wearing the dress, she said "mommy, new dress?! But it is too small for you!". In her mind a  "dress" needs to be long and fluffy like some kind of Disney princess.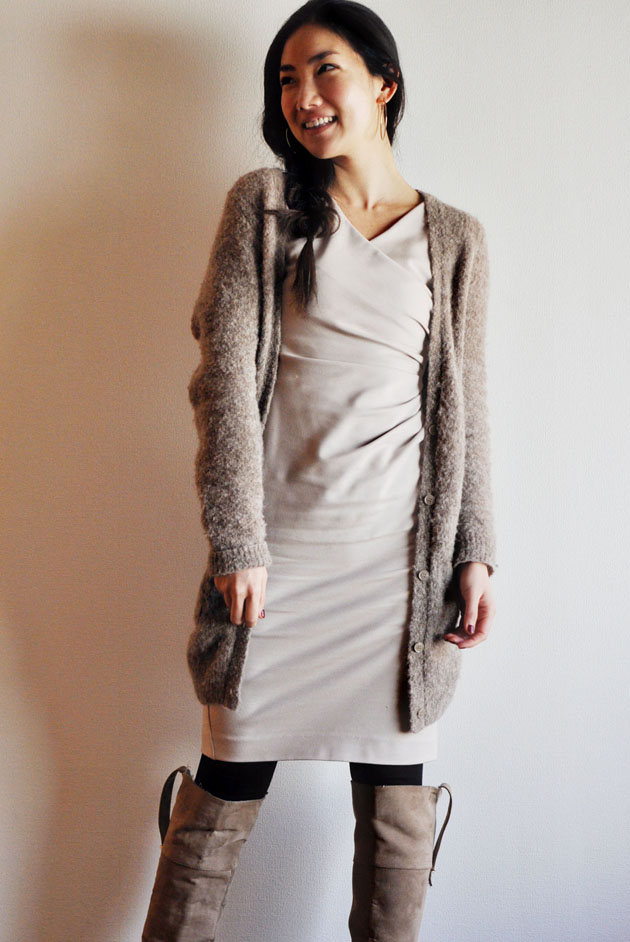 I'm planning on wearing with cardigan, long boots (from Zara) and plaid scarf for now. Once the weather warms up, I want to pair it with white sneakers and leather jacket.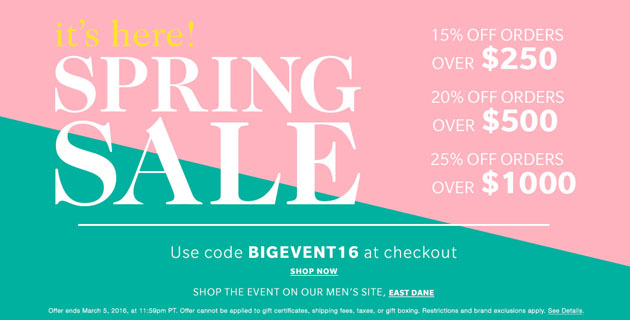 Last but not least, my favorite online shop, Shopbop is running a spring sale from 3/1-3/5. Check out here.
自分用に新しいワンピースを作りました。
日暮里トマトのニット館で買った裏起毛加工のニットです。
ベージュは地味かなーと迷ったのですが、着回しを考えて、決定しました。
今はロング丈のカーディガン、ロングブーツと合わせて、春先には真っ白いスニーカーとレザージャケットで着る予定。