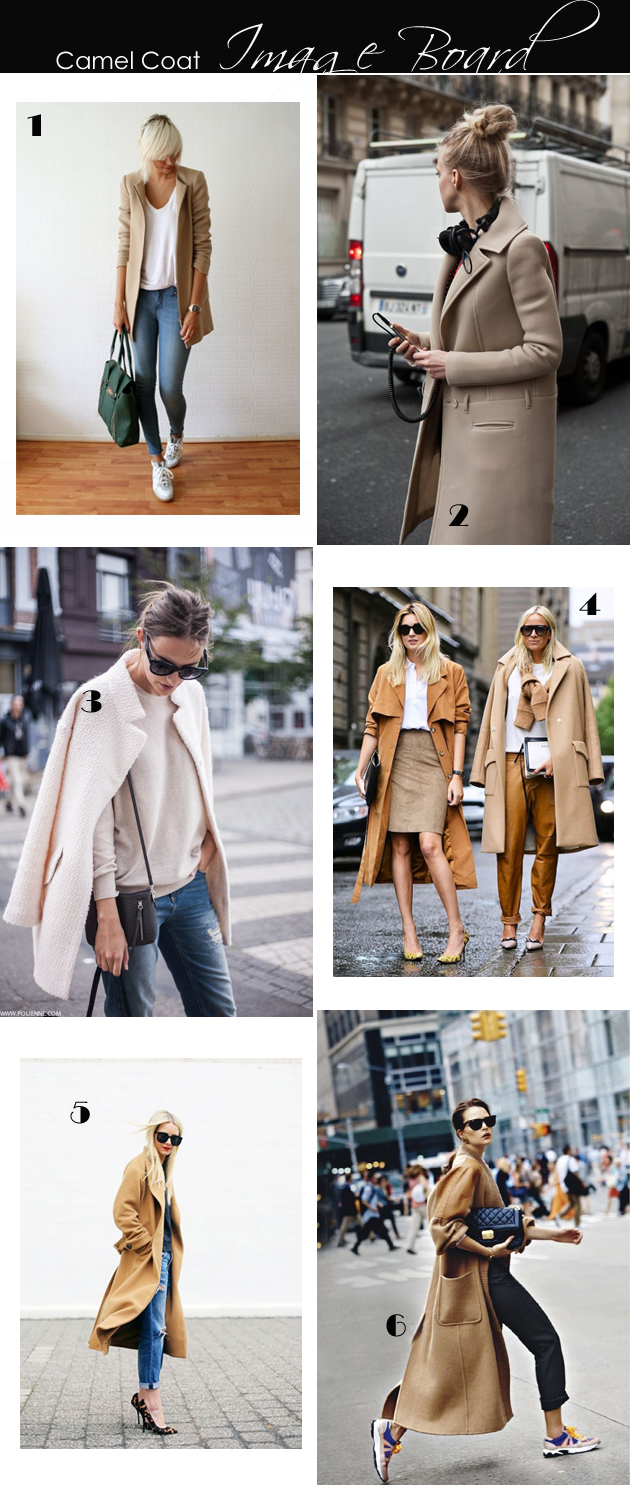 It's the time of the year to sew a new coat! Last year, I made myself a pink wool coat (and for my daughter too. We match!). I still wear it but wanted to make another one. I've decided to go for a camel color tailored wool coat. The shape will be pretty similar to the pink coat with single front button, single breasted and long collar. I already made two muslins for it and am now ready to dive into cutting the wool.
It's funny how your style changes over a year. I clearly remember looking at someone with a camel colored coat and thinking, "what an ugly color..I will be truly an old woman when I want to wear that". That was about five years ago. Now I'm completely drawn to the camel color, thus I made this image board. All of them are from my Fashion Inspiration board on Pinterest, which I add pins to frequently. I'm a bit addicted to Pinterest.
Last week, I had a chance to go to Nippori fabric district. The fabric I had in mind was a thick camel color wool from Sakuraya Shoten, that I saw a month ago but did not buy at the time. Unfortunately it was all gone. I searched through the sale's rack and found another camel wool, a bit thinner than the original one I had in mind for 300 yen (3 USD) for a meter and a half so I grabbed it.
Now I have to modify the length so I can cut all the coat pieces from 1.5m. Originally I planned this to be super long calf length, like #6 image above, but now it will more likely to be the length that just covers my butt. We will see.
Any coat sewing plans this winter?
Sources: 1 / 2 / 3 / 4 / 5 / 6
去年はピンク色のコートを作りましたが、今年はキャメルカラーのチェスターコートを作ることにしました。
生地は日暮里のさくらや商店のセールラックで見つけたもの。
1.5mで300円と激安でしたが、メーター数が少ないので、丈が最初に考えていたより短くなっちゃいそうです。
すでに2つ仮縫いをし終わっているので、実際のコートの縫製はぱっと終わりそう♪

{find me elsewhere: shop, facebook, etsy, twitter, pinterest, instagram}