After knitting my first sweater, I was hooked to knitting. I like having a portable project when I watch movies at home (right now watching Outlander). I found knitwear designer, michiyo's book at a local library and immediately liked every piece in her book. From many patterns, I picked "see through pull over" in this book. As you can see, it is very straight forward. The first few rows of bodice and sleeves are rib, and the rest are all knitted in knit in round. It has a sheer effect as the pullover goes close to the shoulders since it is knitted in thicker needles. I think the sheer effect would show more if I wear a contrasting color underneath.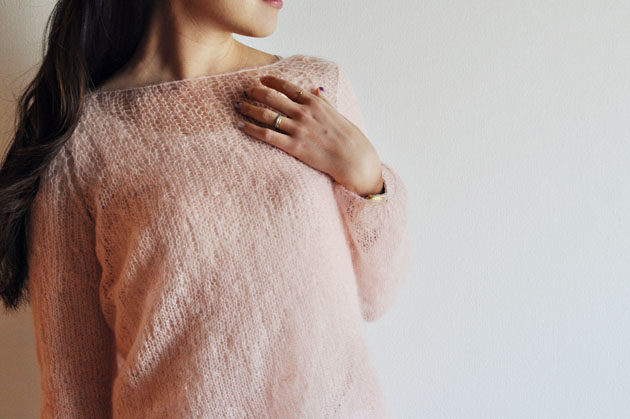 I started this project in mid November, so it took about three months to complete. I found the Japanese knitting patterns so much easier to follow as they have many graphics. I used 80 grams of Hamanaka Mohair. I bought them in this app called Mercari where you can buy and sell pretty much anything. Sometimes you can find fun stuff in craft supply section.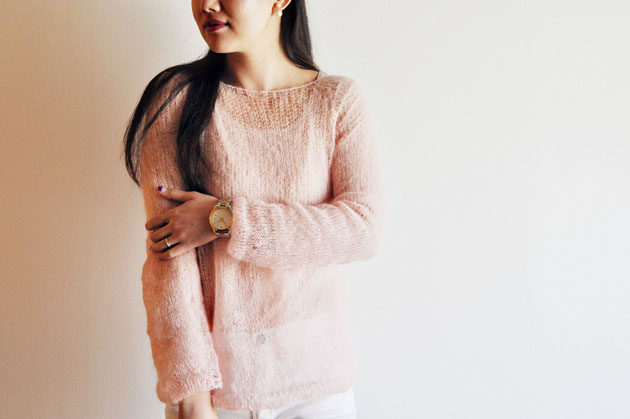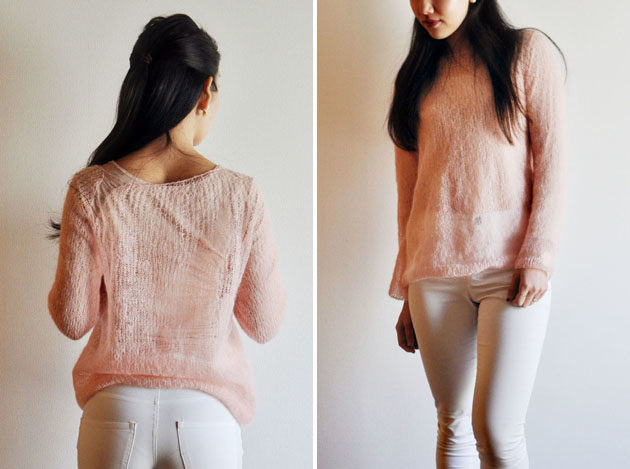 The patterns for the white pants are Ginger jeans from Closet Case Files.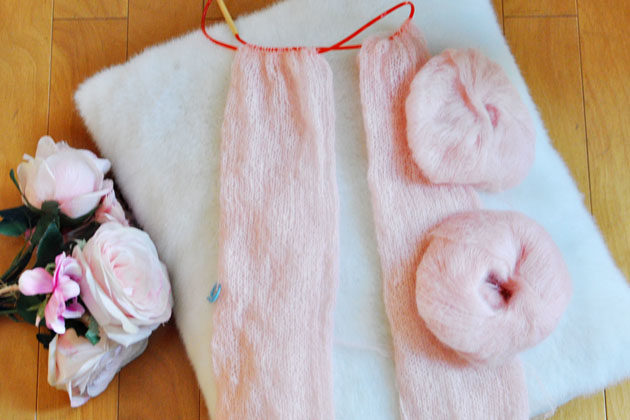 I knitted two sleeves at the same time, using the method I learned from this Japanese book(輪針でニット びっくり!楽しい「輪針」の使い方). At first it was awkward to knit and I was afraid that it would leave big holes, but at the end it was not very noticeable. It was great to be able to finish two sleeve pieces at the same time.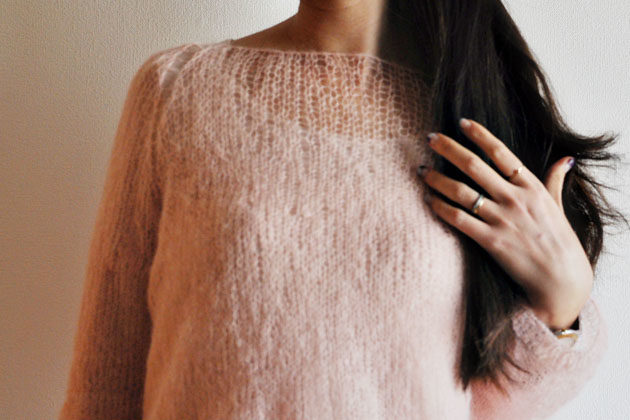 michiyoさんの「じっくり編んで永く愛せるニットのふだん着」から、シースループルオーバーを作りました。
michiyoさんのパターン、好きです。
他にも作りたいものがいっぱいの本でした。
「部活」として編み物のmeet upもやってるみたいなのでいつか参加したいと思っています。
糸はハマナカモヘアのサーモンピンク(色番4)。
1玉20gで、4玉で出来上がりました。
軽くて、柔らかくてふわふわの糸で、春の初めのまだ寒い時期にぴったり。

Find me elsewhere: