Most of you know how much I like quick refashioning – it is a great way to update your wardrobe without putting in much effort. I still like making clothes from scratch but I can't deny the instant gratification that quick DIY projects provide.
Here is another "old" piece my friend gave me. It was never worn and it is from Max Mara! I'm sure it cost 3-500 dollars. She said it was too potato sack-y for her and I kind of agree that the shape is rather unflattering. Initially my thought was to make a skater dress like this, but I quickly realized that I didn't have enough fabric. It's hard to gauge how much fabric I have when it is in an already constructed clothes form. So I had to change the plan mid way and turn it into a peplum top. Considering how much wear I'm getting from this peplum top, I didn't mind the change of plan 🙂
I forgot that stripes (especially wide stripes) require more fabric…sigh. I made this little peak-a-boo cutout in the back not really on purpose but because of the lack of fabric. But I think it turned out ok!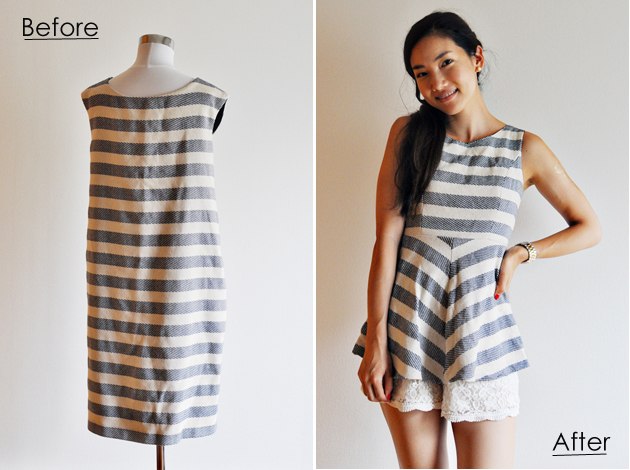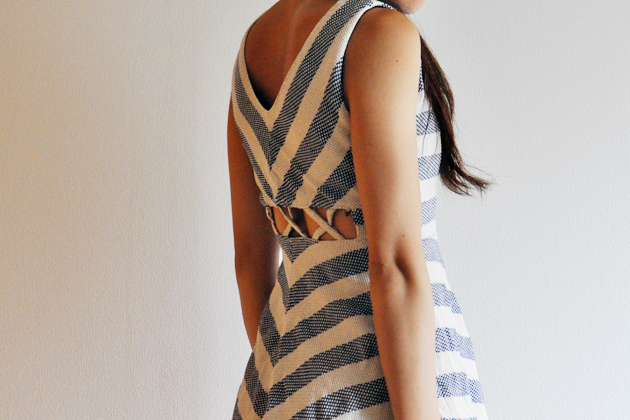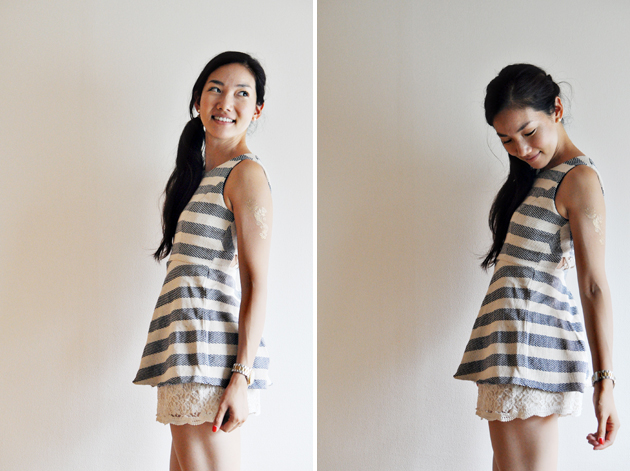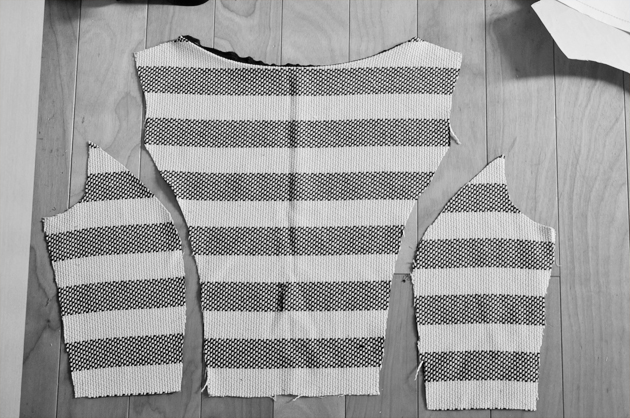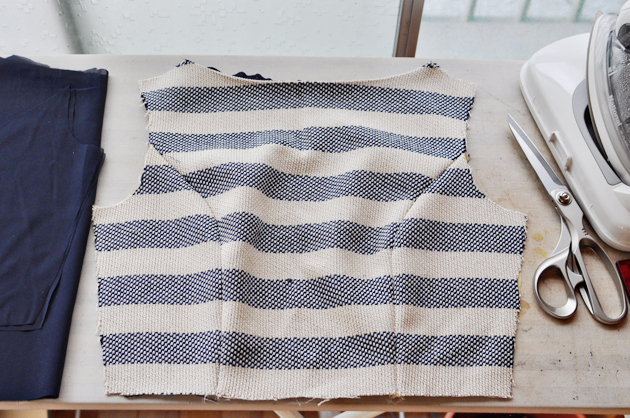 The fabric shed a lot so as soon as I cut, I added the iron-on interface and surged the seam allowances.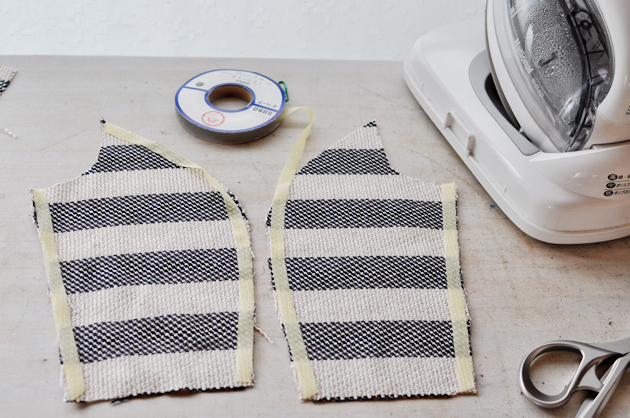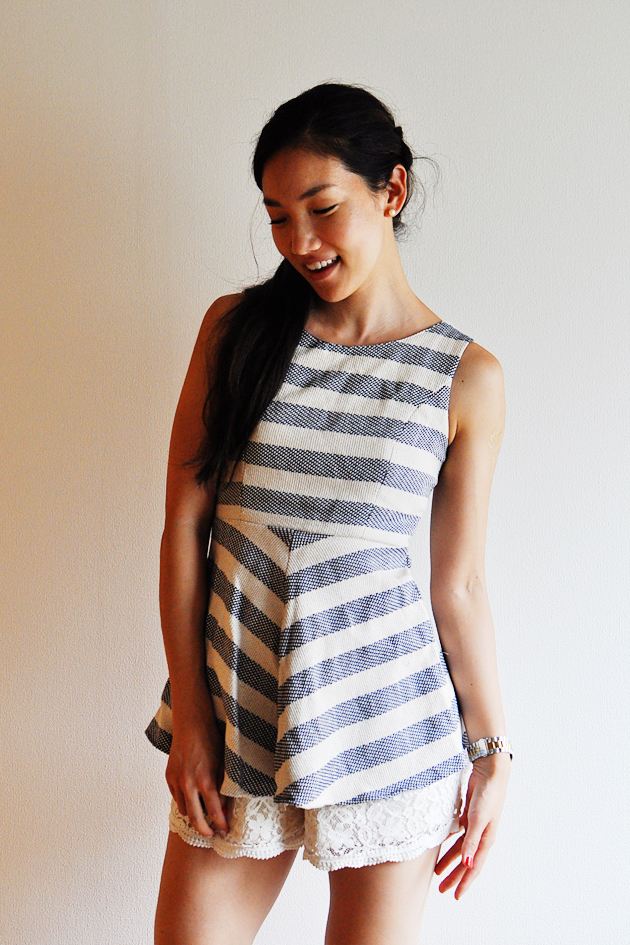 P.S., Check out more Before & After like this here, here and here.
洋裁をしていることを知っている友達からは、よくいらなくなったお洋服のドネーションをしていただきます。
これはMax Maraのワンピース。
たぶん高かっただろうな。。。1度も着ていないらしい、とっても状態が良いワンピースです。
簡単な作りで、ほとんどダーツとかも入っていなかったので、作りやすかったですが、ボーダーなのは盲点でした。
ボーダー合わせに結構悩みました。
ぺプラムトップスはちょっと食べ過ぎてもぽっこりお腹が隠れて好き♪