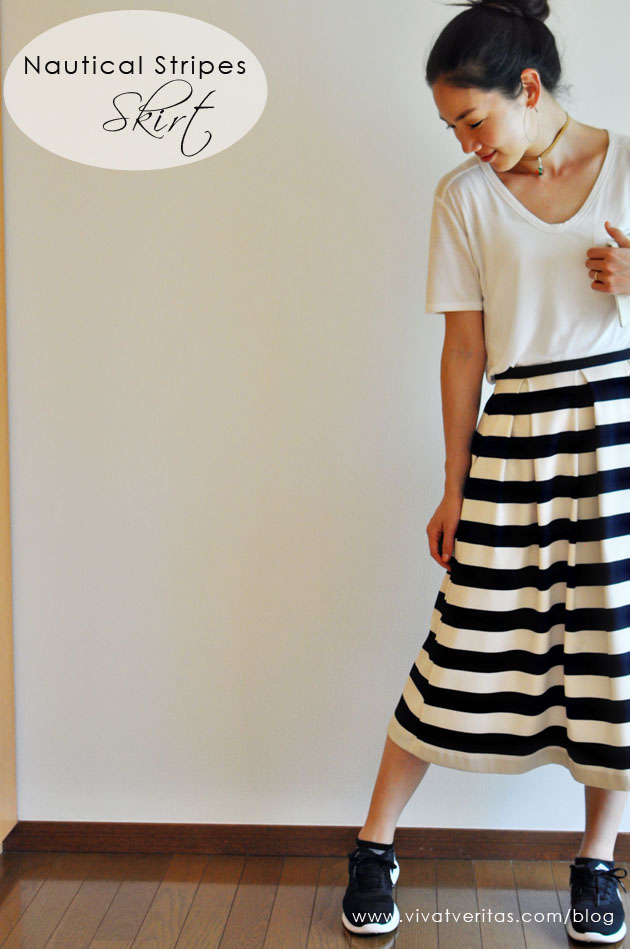 I am participating in Me May May 2016 on instagram – I think it is a great idea. For those who do not know what MMM is, it is "a challenge that I (Zoe from So, Zo…What do you know?) organize annually that is designed to encourage people who sew/knit/crochet/refashion/upcycle garments for themselves to actually wear and love them". I've been loosely documenting since 2012 and it is a great opportunity to take a look at what you actually have in your closet and examine where those items came from. I am happy that this year I have much more me-made clothes in my closet than back in 2012. Actually, I rarely buy clothes at stores any more. I used to have this small binge buy session at forever21, where I would buy 2-3 cheap pieces on sale. I enjoyed the stress relief but when I did it, I was mostly looking at the price tag (how much I'm saving by buying this on cheap!) than whether I really liked it or would actually wear it. I have not had a binge buying session for a while partially for a lack of time to shop by myself, but I think it's good I no longer do it. I can spend more time and money on curating my wardrobe in a way that's actually functional by buying quality fabrics, good patterns and investing on shoes and bags.
So my recent make is this striped midi skirt. When I found the fabric in Nippori Tomato, I immediately thought of making a dress like this. After a bit of thinking, I decided to go for a midi skirt instead for more versatility. I added inverted pleats around waist line and side seam pockets. An invisible zipper is placed in the center back as well as small hook and eye to close the waistband. It is not lined but not sheer, and I love how easy it is to take care of this fabric. No ironing is required after a wash.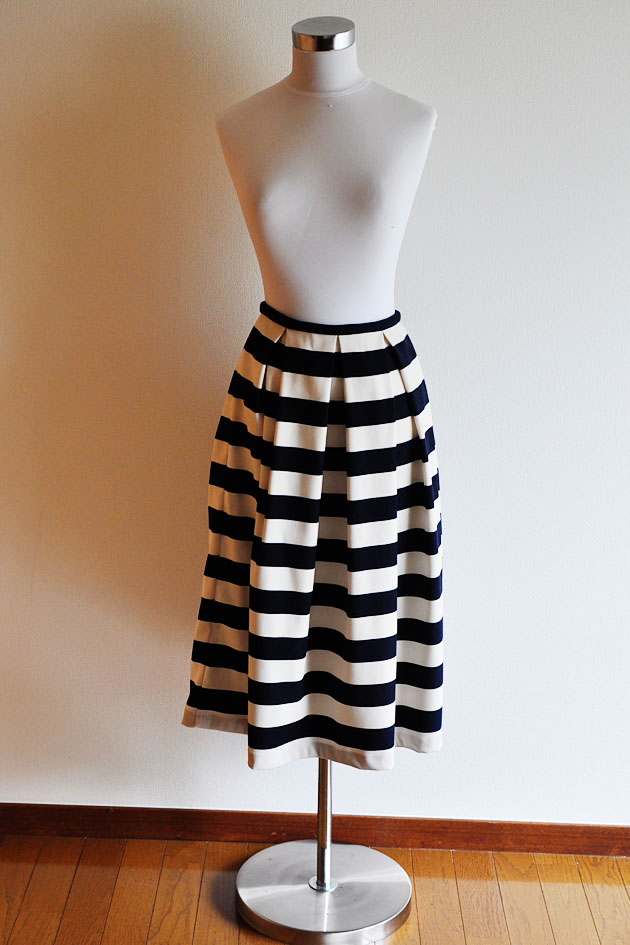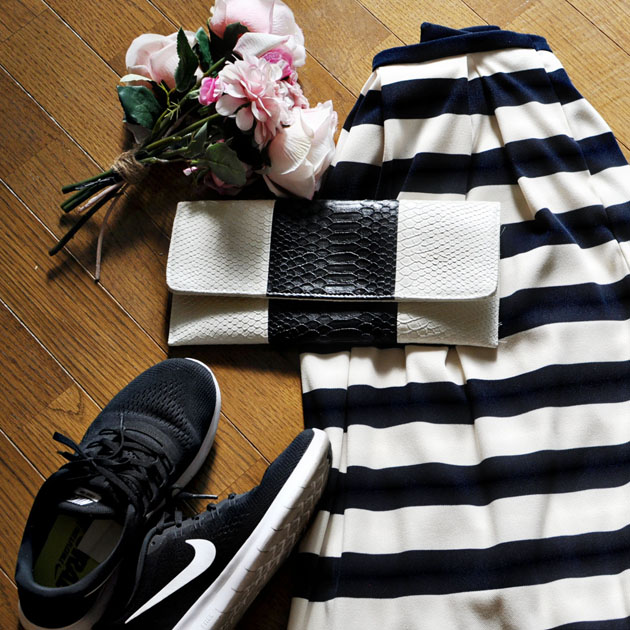 Worn with Nike sneakers, clutch from my friend and T-shirt by T by Alexander Wang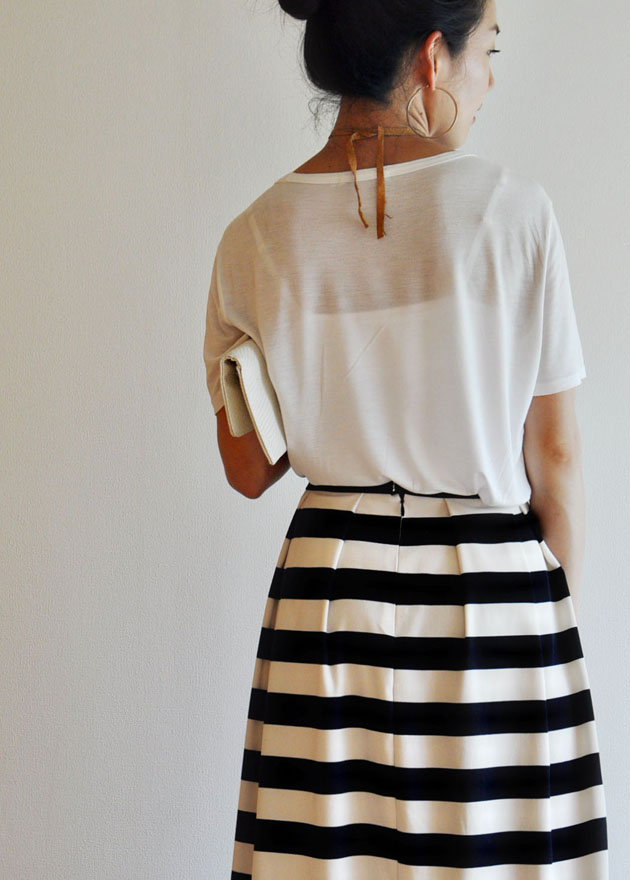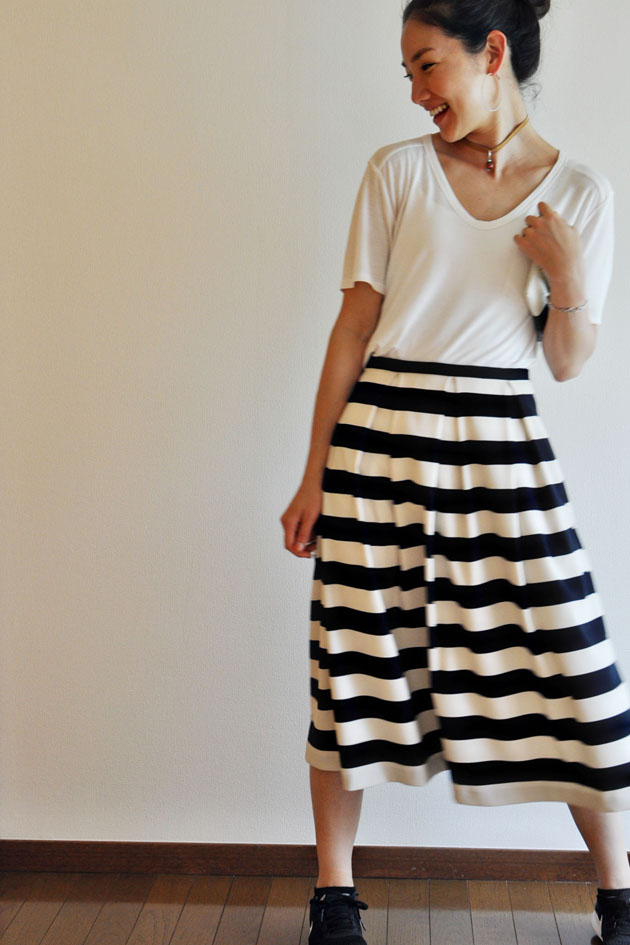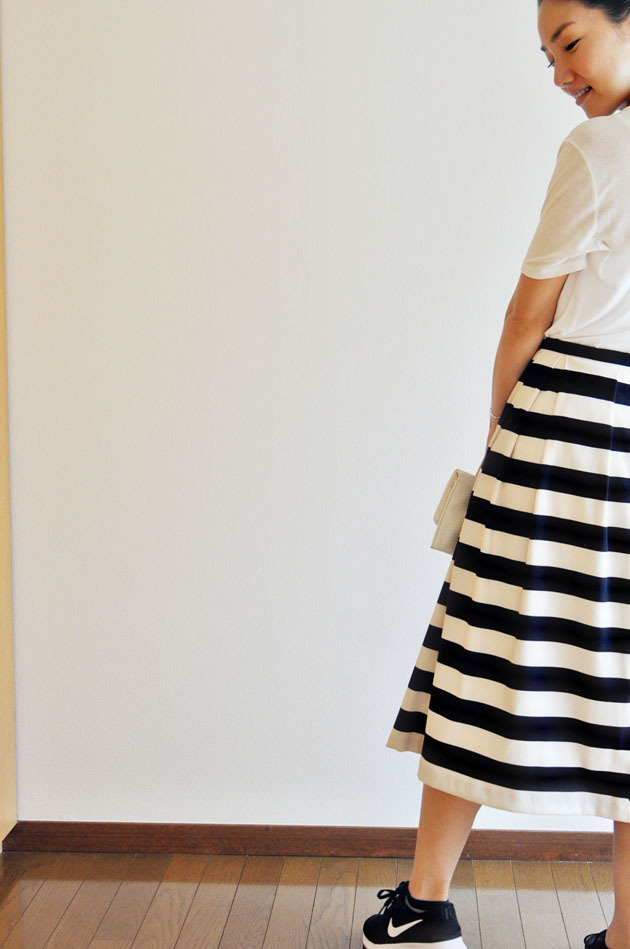 With a left over fabric, I made a skirt for Kiko. It's a second matching clothes this month!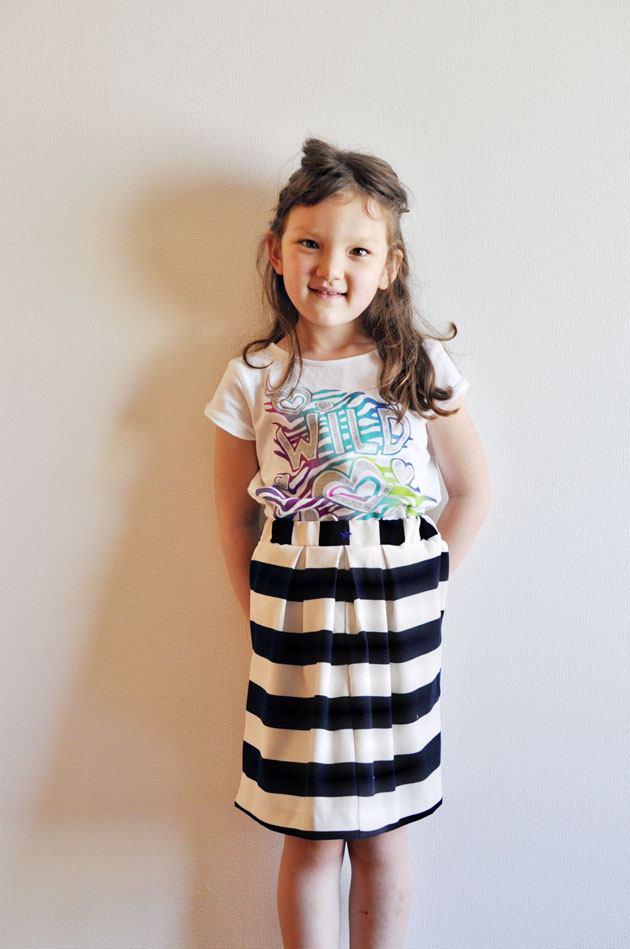 日暮里トマトで購入した太めのボーダー生地でミディスカートを作りました。
ワンピースを作るか、スカートを作るかで迷ったのですが、着回しを考えてミディスカートにしました。
歳のせいか、このぐらいの丈のスカートがなんとなく安心します笑
サイドポケット付きで、じゃぶじゃぶ洗って乾かしたらそのまま着れる、楽ちんスカートです。
ポケットなしバージョンはこちらのcreema shopで販売中です。