It has been four months since Kiko came into my life. The time has gone so, so quickly!
But, enough reminiscing, on to the topic at hand. I've heard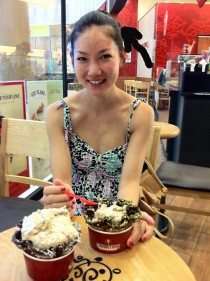 that a woman can lose a significant amount of hair 2-3 months after giving birth. Apparently, this is because of some hormonal change. One of my friends told me that she lost her hair like a shedding dog. I heard about it, but wasn't really believing it until now. I assumed it would not be a problem for me, because I have (or had) hair which is super thick hair so losing some would actually be good for me. I was wrong! I'm losing so much hair, it's crazy! When I wash my hair, the drain gets clogged with hair. I sweep the floor every morning because I see my hair all over the place! And sadly, I found a bald spot on the front side of my forehead.
Look (see arrow).
So to hide my bald spot, I cut my bangs a bit shorter than usual and let it hang. I prefer to have long bangs, so long it almost mixes with my back hair. That way I can put all my hair up when I put it in a bun. It helps to combat the heat and humidity in Japan Summer. But my bald spot kept growing so I had no choice but to cut my bangs.
I'm also trying not to put my hair on pony tail or bun too much so it's not always pulling the hair thereby making the balding process worse. As a result I did some hair experimentation and I came up with this braided hair style that does the job of looking o.k. and hiding the baldness! I really like the result! It is similar to Milk Maid braids, but it takes less time in my opinion. I get this done in less than two minutes and it perfectly hides my bald spot 🙂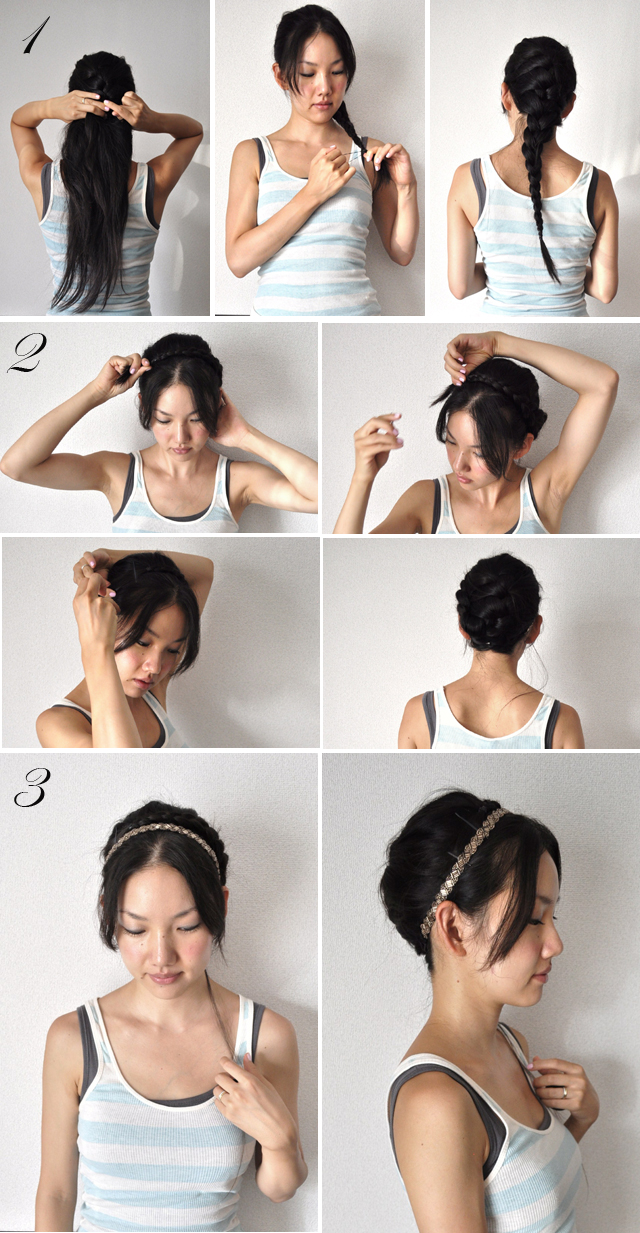 1. Braid your hair from the top of your hair all the way to the end. Secure the end with a small elastic band.
2. Bring the braid all the way to the top of your head like a head band. Using pins of your hair color, secure the braid around your head.
3. Wear a headband to hide the end of the braid 🙂