Recently, I came across with this article from Thread Magazine, titled "A Shortcut to Great Lining". It is a great article, and it really opened up my eyes on the new way of lining a garment. Usually, I cut out facing pieces and special lining pattern pieces separately, and connect them together. It is a pain and time-consuming because lining patterns need to be created separate from regular patterns to fit the facing patterns.
The way it is described in the article is that you cut out the lining pieces using regular pattern pieces, not the special lining pattern pieces (minus 1" for hem). Then you cut out the facings, and you basically top stitch the facings on the lining pieces, so the area that the lining and facing overlap acts as an interface.
I've tried this method when I made this dress. I first cut out the facings, but did not iron on the interface as the are that it overlaps with lining works as an interface. I overlocked the edges so they won't fray.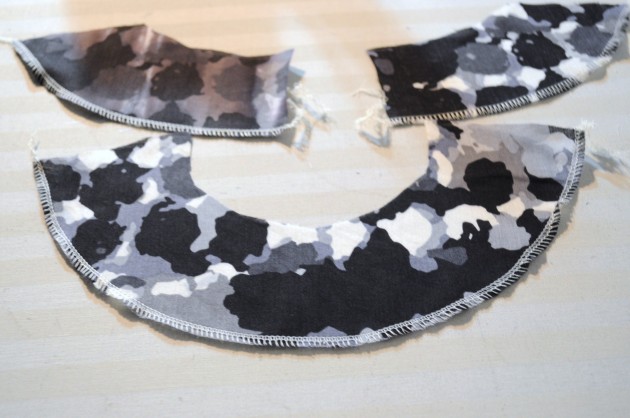 The lining pieces are sewn together just like the fashion fabrics. Then I pinned the facings on top of lining, and edge stitched it.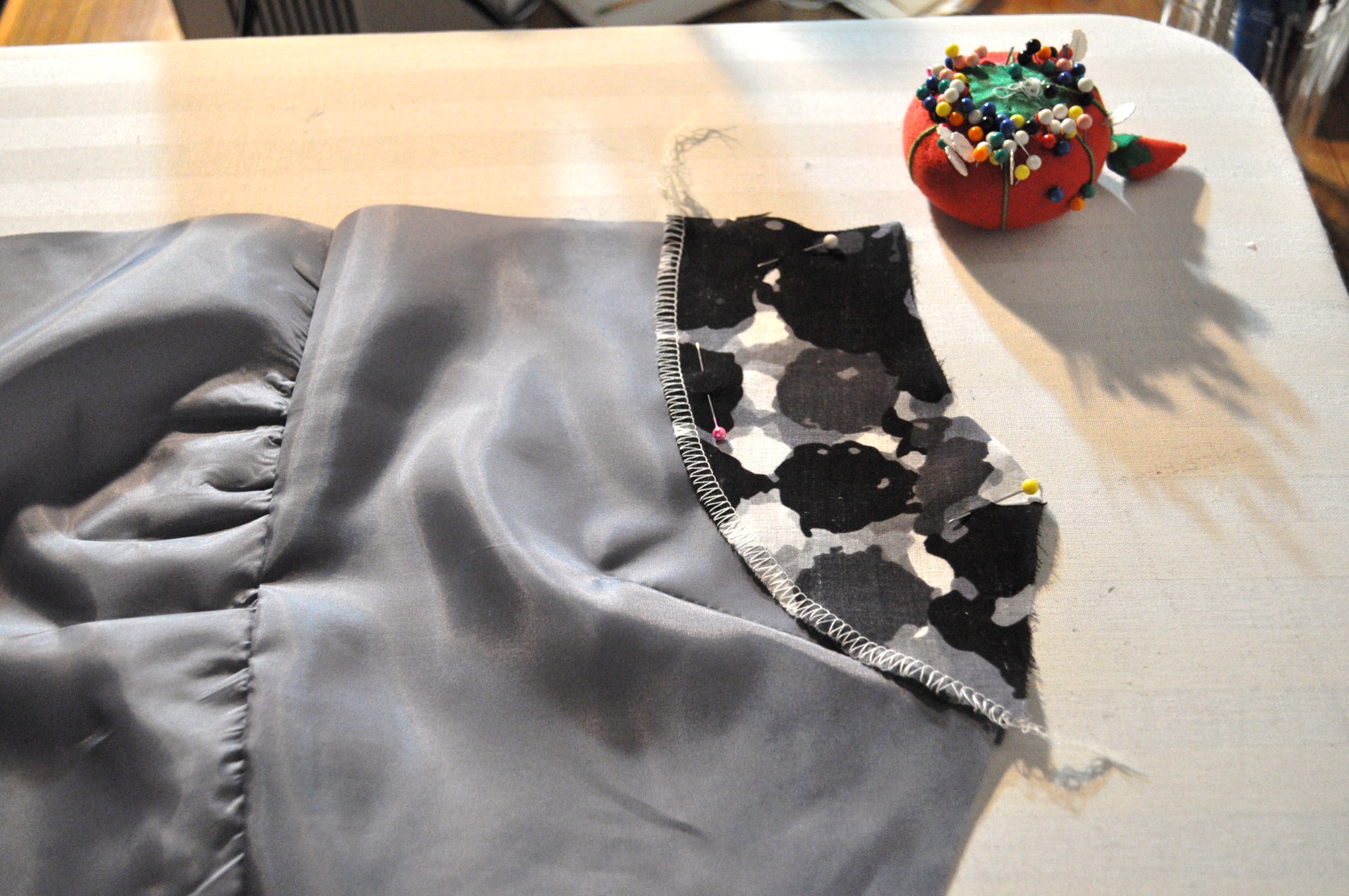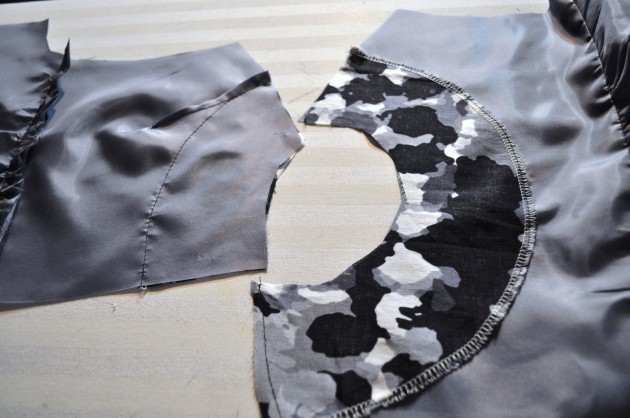 I'm really happy with the result, and it made the process so much simpler and easier. It takes much less time. I'm sure I'll be using this method more in the future!
As a side note, my husband decided to try his hands on sewing! He will be learning from the new BurdaStyle book, and  documenting his sewing journey in this blog – on every Tuesday, starting tomorrow. I hope you'll enjoy his posts!