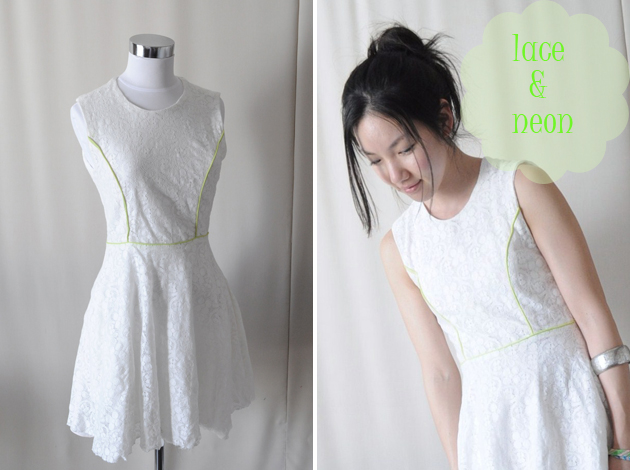 I clearly remember my first encounter with the neon trend. I kept seeing these bright neon satchels from the Cambridge Satchel Company all over on fashion blogs and sites. I first thought they looked terrible. It hurt my eyes they were so bright. I complained to Andy about this trend being so ugly. He responded, "babe, give it a time". I said, "Why?" Andy: "Because you like anything that's trendy". "…".
After a few months, I started liking the neon! It's crazy. Although, I'd like to incorporate in in a more subtle way. So here is my attempt to incorporate neon into my garment:)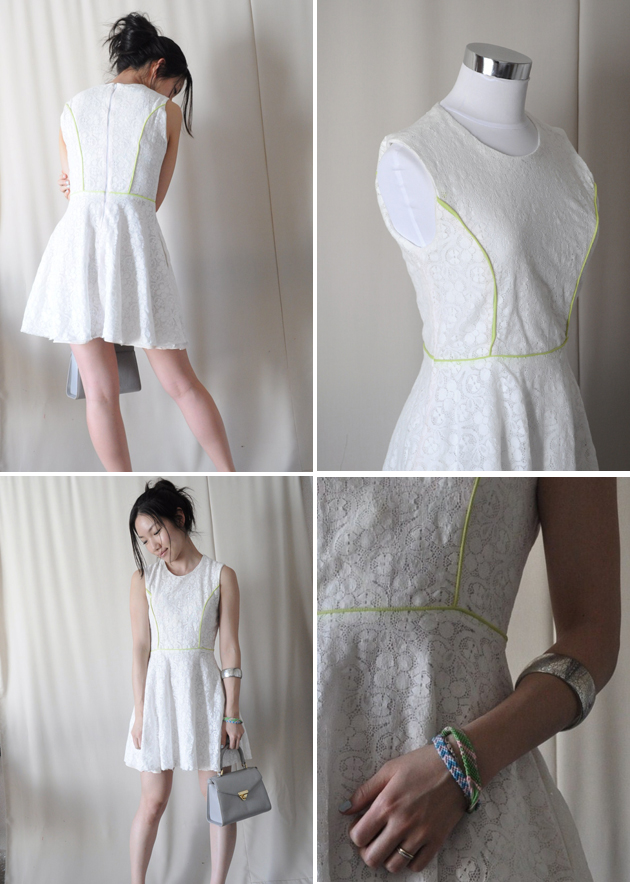 I added the neon piping to the seamlines. I initially had a different plan for this lace fabric. I was planning on making an I line dress with cut out back, but I saw a cute skater inspired dress in Japanese magazine, so I decided to go for that style.
The bodice is simple and fitted with princess seams. The skirt part is based on my Scallop Waist Skirt (free pattern download here). I added side in-seam pockets. The dress is fully lined. Since the lace had some stretch, I ironed on the fusible interface strips on curved seam lines to prevent it from stretching out.
I've already worn this dress five times – I love it! The bodice fits me like gloves. What makes this dress even more special is that it matches with Kiko's dress.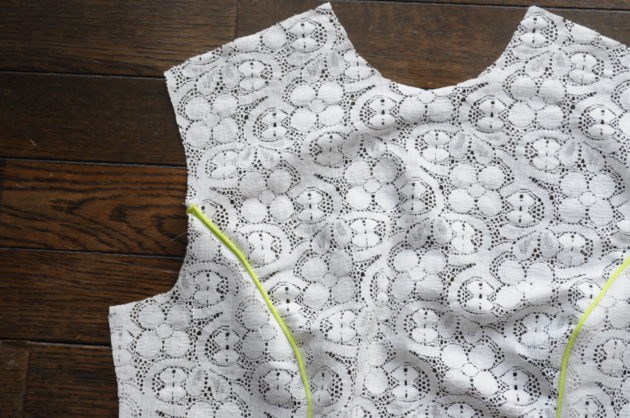 Do you like the neon trend? How would you wear it?